Develop a solid foundation of acting skills and techniques and build your on-screen experience in this intensive year-long course.
At Catalyst, we're all about learning by doing. Our acting courses are contemporary, highly practical, project-based and designed to prepare you for a career as an actor, with a focus on acting for the increasingly ubiquitous screen. Get in front of the camera and unlock your potential.
You'll have opportunities to collaborate with film and music students to perform in a variety of film productions over the course of the year and bolster your portfolio showreel.
Whilst the course focus is on acting for the camera, there's also a ton to be learned from live performance and you'll get to showcase your skills to the public with a live theatre performance.
We firmly believe a compelling performer is grown through practice… and more practice, so you'll spend this first year doing more acting than you ever thought possible.

At Catalyst you'll learn traditional acting skills combined with cutting-edge technology. Your work as an actor will have the context of being presented on everything from a 22 metre silver screen to a smartphone. The course is constantly adapting and updating itself to reflect the current state of the industry but with a view to where it seems to be heading. Consequently we aim to provide the industry with highly trained, adaptable performers, who can succeed both in the traditional areas of film and television as well as in emerging areas like green screen, motion capture, virtual reality, animation and gaming.
Undergraduate | HE Certificate - 1 Year
In this one-year course, you'll work on what we call impossible briefs. You'll intentionally be given too little time and too few resources to accomplish a given challenge - forcing you to stretch your creative and collaborative muscles to solve the puzzle. Each week you'll perform in an original role, rotating teams to work with different crews and new directors on freshly written scripts. It's a fast, fun, and powerfully accelerated learning environment.
Bolstering your portfolio showreel with performances from a variety of film productions
Collaborating with film and music students on live productions
Featuring in short films, commercials, music videos, web series and more
Providing industry insights through guest lecturers
Training your body and voice
Voice Reel Project 
Live Performance
Improvisation
Acting for Camera
Voice & Movement
Workshops are designed to run in tandem with your weekly and bi-weekly film briefs where you learn a range of tools to help you rapidly grow skill as a performer and to begin to develop your own professional practice: 
Voice
An introductory class to give you the skills and techniques required to develop your own daily vocal practice. Develop a free, clear, rich and embodied voice that fully informs text. You'll work regularly with a variety of texts to connect thought, word and voice. You'll focus on finding a specific character voice through accent. You will explore the actor's voice at work, extending your vocal range and flexibility, and build a strong, intelligent professional practice.
Voice Reel Project
Create a full voice reel composed of at least 5 different 30-60 second samples; two commercial, one documentary, one audio book and one of either corporate or video game clips. Learn how to use recording equipment and technical tools in the studio to record voice and audio.
Movement
Focus on the fundamentals of effective body and mind integration by addressing posture, body alignment, fitness, coordination, spatial awareness, use of breath, and body knowledge. Develop techniques of physically revealing and expressing character, intention, emotion, and psychology and relate these aspects specifically to acting for the screen.
Acting for Camera
An introduction to screen performance, learning a range of skills and methods with a camera in every class. Master the techniques of the close up, on technical essentials such as blocking, performing for shot size, eyelines, continuity, cheating to camera, and the contrast between live performance and screen acting. This workshop is ongoing throughout the year and includes detailed weekly or bi-weekly feedback on the actor's performance in film projects.
Development workshop - Acting Technique
Covers character development, script analysis and breakdown; all fundamental skills for any actor. Work on pre-existing professionally written scripts to create character from quality writing. Delve into what it takes to prepare oneself to deliver a quality performance. How exactly does an actor prepare? What decisions are they making and why? Learn how to break down a script into beats and how to play actions in a scene. Take direction and make bold decisions by creating dynamic, original characters.
Industry
Provides you with what you need to know before entering the film industry, what to expect from an audition, and how to present yourself and your work to a professional standard. Build bridges into the industry so that hit the ground running. Take a step back, viewing screen acting and the course itself from a meta, birds-eye view. A space to answer questions, like: what kind of actor am I? How do we collaborate constructively? What do I value, and how do I live those values through my creative work? Also a place to watch and analyse the work of professionals, as well as launch, develop, and review the academic content and assessed projects.
Your initial progression choice will be whether to make your first foray into the acting industry or to continue your self development and opt for completing our Screen Acting BA Hons degree.
There is no right and wrong answer here. It will depend on the skillset you have already developed and what you are planning to do in the acting industry.
Your success in either depends entirely on you – what you bring, your approach, and the grit, passion and sheer determination with which you take the next course or start your first project in the acting industry.
Degree
However you measure it and whatever artistic realm you are working in, most creatives would like to achieve success with their creative endeavour. There are many types of success an individual may want to achieve. From successful completion of an artistic exploration all the way through to financial security and a global audience. 
There are many skills required to develop these dreams into real and practical futures. Our optional course in self-development and leadership is the 'rocket fuel' which will provide you with the frameworks, the focus and the drive to help realise your future.
Self development to better understand how to take decisive action, to communicate powerfully with others and take an honest look at how you limit yourself. Leadership to complete your creative project, to bring your work into the external world and to attract an audience to share, appreciate and follow your work. 
Leadership
The employment model for actors has been through significant change over the last decade though many elements of the model remain those that have always existed. The range of outlets has increased enormously as a result of the changing television industry and other requirements for online channels.
Testimonials
Learn by doing...and doing...and doing
Working in tandem with creatives from the Film Production course, you'll star in multiple film productions every week, from daily run-and-gun shoots to lengthier, more involved and professional projects. You'll feature in short films, commercials, music videos, web series and more. Our goal is to get you on camera as much as humanly possible within a year.
When you're not rehearsing or on set, you'll join workshops with working professional tutors to train your body and voice. How do you convey emotion? How do you develop a range? How do you collaborate with a director to deliver a brilliant performance? Together, we'll answer these questions and more.
Combined with regular feedback sessions, roundtable discussions and consultations to drive at your personal voice, your creative muscle is going to get one hell of a workout.
By the end of the year, your diverse showreel will present a performer that is versatile, skilled and worldly. Nowhere else will you get so much experience packed into a single year.
Our courses are delivered by currently practicing industry professionals through workshops designed to give you constant real-world acting experience through ongoing participation in performances and film productions.
In the end it doesn't matter what we say or do. What matters is what our students are doing during their time with us. Take a look at a selection of our favourite work by our screen actors, directed and produced by their fellow student filmmakers.
By the end of the year, your diverse showreel will present a performer that is versatile, skilled and worldly. We pride ourselves on the amount of practical acting experience our course provides....and then films for you to walk away with in your virtual pocket! Made in Berlin, the city built by the rebels, the scrappers and those unafraid to do it for themselves.
Take a look at the latest stories from the daily lives of Catalyst Acting students. Rehearsals, performances, shootings, tips, tricks and more!
Our collaborative power-house
With talent from the Acting School and a modest film crew, Dilinna produced this music video for Electronic Music Production and Performance student Tanja Alison's track
Access to Higher Education
For those wishing to join our main acting courses, but lacking either practical experience in acting or the formal education requirements to apply through standard entry, we offer an additional short primer workshop to run alongside any 4 week summer short course.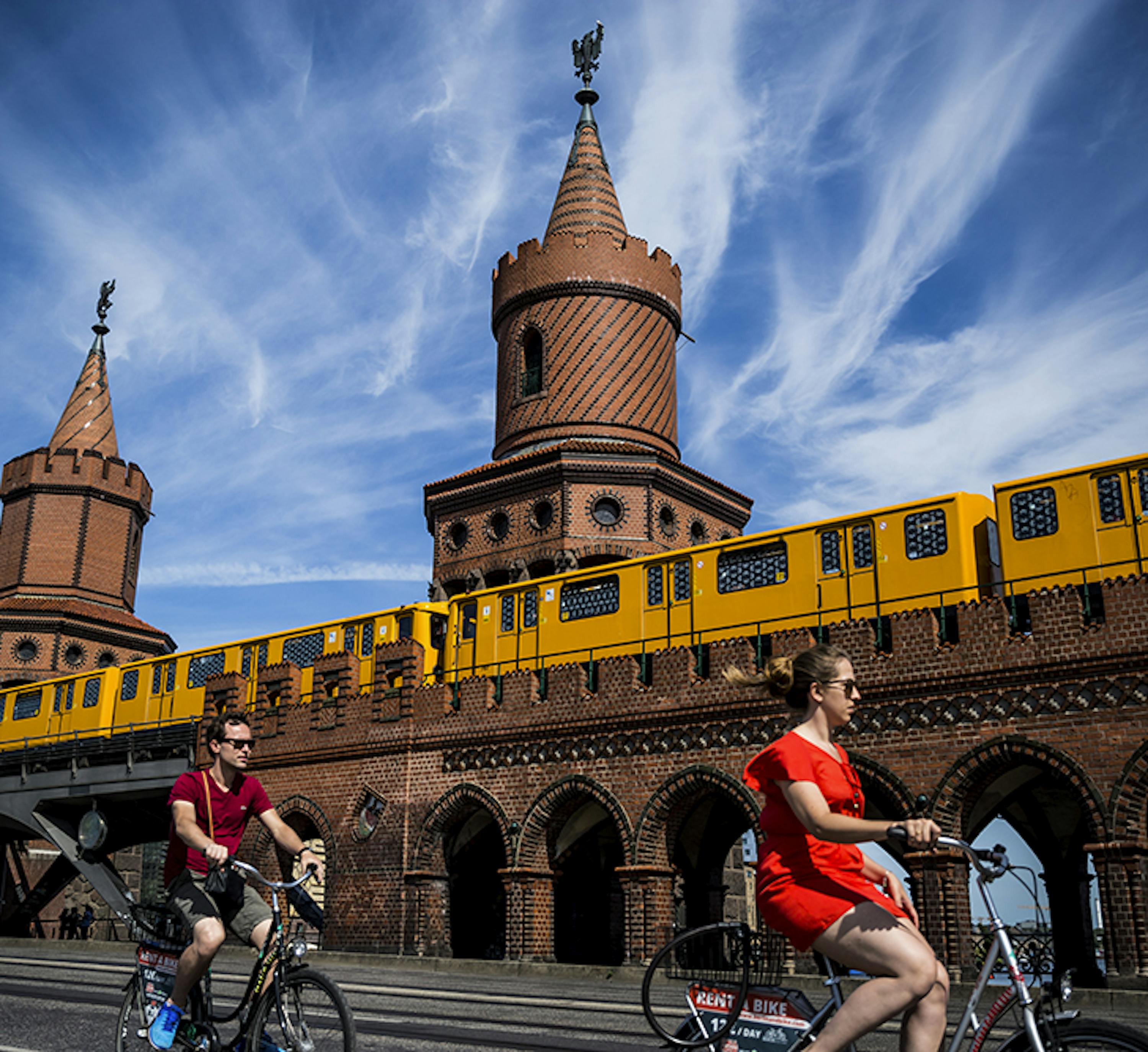 Screen Acting Bachelor Degree
Our intensive 3 year acting BA Hons degree programme provides the opportunity to hone all of the skills required to become a truly captivating presence on screen.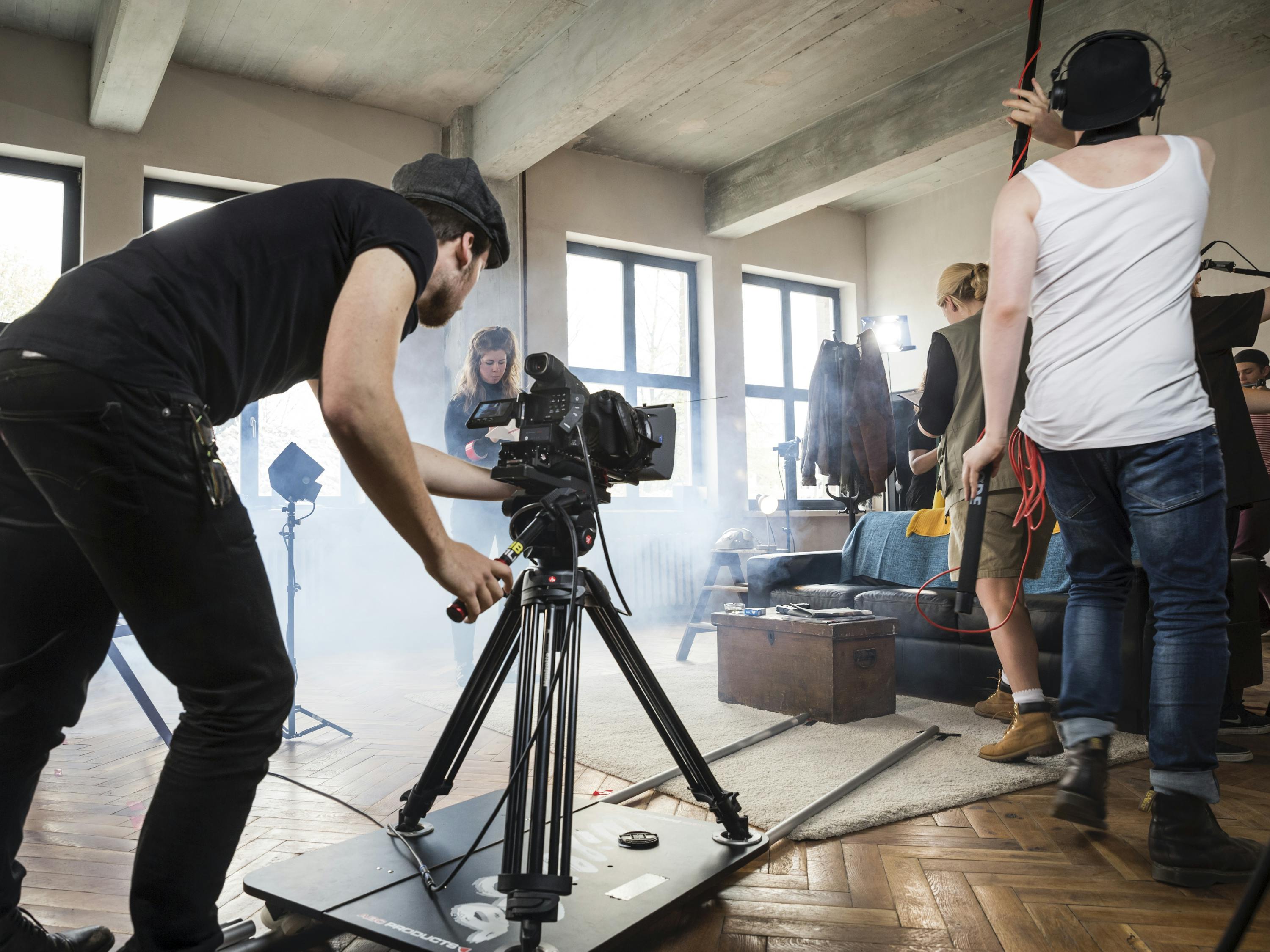 Screen Acting - Crash Course
A high energy 4 week acting course for beginners designed for budding actors eager to learn the fundamentals of performing for camera.