Explore, develop, innovate and magnify your capabilities as a filmmaker, director, cinematographer, editor, writer, producer, sound designer or audiovisual artist, whilst building and enhancing an artistic & creative industry profile.
The course provides a clear but flexible framework for negotiated and self-directed learning. Pursue your chosen interest or specialisation through an iterative practice-based research approach supported by seminars, workshops, informal meetings, our excellent film facilities and individual consultation. Our seminars and workshops provide a thorough grounding in practice-led research theory and methodology alongside a wider range of research in audiovisual storytelling and the arts.
The taught component is not intended to give answers to your questions, but to stimulate curiosity, to widen and deepen frames in your field of interest, grow conceptual reference, and most importantly to provide a set of tools with which to explore and develop your personal research ideas and concepts.
During this intensive and challenging year (or 2 years part-time) our team will supervise and guide you through a constant cycle of imagining, creating, critiquing, self discovery and growth.
A hyper flexible and adaptable approach to postgraduate learning is key in developing sustainable and successful futures. The majority of the programme content is defined by the practical project work that our students put forth.
Pursue your chosen interest or specialisation through an iterative practice-based research approach supported by seminars, workshops, informal meetings, our excellent film facilities and individual supervision. Our seminars and workshops provide a thorough grounding in practice-led research theory and methodology alongside a wider range of research in sound, music and the arts.
Design and develop your own practice based research programme surrounded by an inspiring community of students from around the world who will act as mentors, peers, collaborators, audience and fellow travellers.
Consider this a turning point, a moment to define or redefine the next chapter of your career whilst asking yourself this essential question:
Who are you and what does your work contribute to the field of cinema and audiovisual arts?
The course is divided into seven sections: Artistic Research, Production Studio I, II, & III,  Modern Cinematic Perspectives, Comparative Auteurs, Writing & Directing,  Masterclasses, and Supervision.

Artistic Research
We begin with defining your project and considering such questions as, "What is Artistic Research?" and "What is Practice-based Research?"  In this section, you will become familiar with Negotiated Learning Interdisciplinary Research Methods and Research Design.

Writing & Directing for Film
"Writing & Directing for Film" comprise half of the Practice-based streams of the course. These sessions will hone in on the craft of filmmakers as both storytellers and researchers through in-class prompts, scenework, and analysis.  The topics will include David Mamet's "The Four Questions," Story & Character Development, Nonlinear Storytelling, Adaptation, Alternative Script Structures & Genre, Script Analysis, Actions & Emotional Anchors, Character Facts, Casting Practices, Actors in the Moment, & Blocking the Scene.

Modern Cinematic Perspectives  & Comparative Auteurs
After the initial introduction to Research Skills, you will attend two theoretical courses that are discursive  whose content is designed to expose you to wider social debates and movements within cinema. The topics covered are not meant to directly influence your research, but rather to encourage you to reflect upon your own work and that of others with a more refined sensitivity. "Modern Cinematic Perspectives" explores theoretical debates such as Semiotics, 21st Century Hybrid Cinema, Postcolonial Cinema in the Global South, Sexuality & Queer Theory: Almodovar to Vachon, & Labor Matters: Class in Film.  The following course, "Comparative Auteurs," investigates the work of both contemporary and legacy filmmakers from the lens of authorship, technique, and collaborators. Topics will vary by year, but past sessions have included: The Work of Sidney Lumet & Chantal Ackerman, The Work of Agnes Varda & Dee Rees, The Work of Hector Babenco & Kasi Lemmons, The Work of Kim Ki-Duk  & Park Chan-Wook, The Work of Claire Denis & Sarah Maldoror.

Production Studio I, II, & III
The other half of the Practice-led stream in the course explores practical and advanced cinematographic processes, along with exploring contemporary techniques in audiovisual art and digital /expanded cinema. Some examples of these hands-on sessions include: Sequential Storytelling, The Zone System, Analog Filmmaking (Super 8), Sonic Landscapes & Radio Drama, The Art of DP Christopher Doyle, and Field Recording/Foley Techniques, and Digital Narratives.

Masterclasses
In support of those students in their final semester, the program offers a series of workshops focusing on Art Direction, Set Management, Distribution, Film Festival Strategies, Rough Cut & Post-Production Labs, and Sound Design. The workshops will be tailored towards refining each student's key objectives, intentions, and designs  towards the completion of their thesis production.

Supervision
Both one-one and group meetings with your supervisor are an essential part of the course. The individual meetings will serve to support successful research whereas the group sessions will serve  as forums for project development, production management, engaging in critical peer feedback rounds, and industry-focused seminars and guest lectures. 
During your degree course you will submit five pieces of assessed work.
These investigations represent the body of your research enquiry. Each represents a trajectory of investigation into a different aspect of your overall research field. These will be unique to each student, but the following is assumed:
Investigation Piece 1 is focussed directly on the production of a detailed research proposal and of a research contract and work plan agreed between the student and supervisor.
Investigation Piece 2 will focus on breadth, and will include contextual investigation of some kind, this may take the form of a literature review, an overview of an area, discipline or concept that is important to the research. It could also include more practical investigations, for example of an individual filmmaker, movement, or a genre.   
Investigation Pieces 3 and 4 will go in greater depth into two aspects of your research. This can take many forms, but it might mean, for example, concentrating on particular paths of artistic practice, focussing on the development of particular technical skills, developing an incisive conceptual framework for your work. A level of self-reflectiveness, including a relationship between theory and practice, is also expected. 
Investigation Piece 5 will be your final submission for this degree and will be the culmination of your research and learning. In this module you are expected to submit a substantial piece of original work, working with the full breadth and depth of knowledge, skills and experience you have developed throughout the previous four modules.
Our approach to negotiated learning is split up into 5 stages:
Proposal
Applicants define their research agenda with an expected project outcome that is then negotiated and developed with a project mentor. 
Contract
Once approved, the study plan becomes a contract between the participant and mentor. 
Production
Production work is addressed in group critique sessions and individual tutorials. 
Assessment
Work is assessed against a set of negotiated criteria stated in the initial contract taking as the intended learning outcome as criteria. 
Feedback
Formative feedback is given throughout the semester through tutorials, group critique sessions and specific feedback related to the self-set criteria for the proposed outcome.
Here are a few reasons why people decide to take our MA programme:-
developing and growing your own individual project, creative concept or film idea
strengthening and refining your creative vision and approach
deepening the relationship with your work within and beyond your own parameters
establishing your own distinct approach to creative production with research
expanding your understanding of other creative pathways
navigating between different aspects of film inquiry and concepts
engaging in independent practice led research
developing new and innovative film production techniques
receiving mentorship from field and industry experts
realising the full potential of your creative work
joining a progressive learning community supported by a dedicated team of experienced facilitators
living and working in Berlin, one of the most exciting cities on the planet for film makers
collaborating with an artistic community of like minded people from 55 different countries
Before filling in your application form we strongly advise you to get an initial overview on terms like Artistic Research and Practice-based Research. Here are some definitions and discussions to get you started. We will discuss such ideas in more depth on the course itself, especially at the beginning, to help you get going, design and initiate your project.
Read more
What Is Creative Production?
Creative Production is an intentionally broad term that not only encompasses traditional film production and cinematography, but also audiovisual art, interdisciplinary and multimedia works, narrative and world-building, and creative nonfiction.
Convert vulnerabilities into strengths, barriers into new pathways, pain points into pleasure and fears into exciting new frontiers for exploration. It's a chance to explore all that you are and all that you are…not yet(!) whilst mapping out your future potential and your possible futures.
However you measure it and whatever artistic realm you are working in, most creatives would like to achieve success with their creative endeavour. There are many types of success an individual may want to achieve. From successful completion of an artistic exploration all the way through to financial security and a global audience. 
There are many skills required to develop these dreams into real and practical futures. Our optional course in self-development and leadership is the 'rocket fuel' which will provide you with the frameworks, the focus and the drive to help realise your future.
Self development to better understand how to take decisive action, to communicate powerfully with others and take an honest look at how you limit yourself. Leadership to complete your creative project, to bring your work into the external world and to attract an audience to share, appreciate and follow your work. 
Leadership
Our tutors are industry experienced with a passion for passing on their knowledge to others. Here are a few of the experienced and friendly tutors that will be supporting you throughout your learning process.
International learning community
Our international creative campus is located at the historic Funkhaus in Berlin – it's hard to imagine a better location for creative endeavour and learning! Through the lens of an international cohort of students we aim to promote and support the exchange and debate of philosophical, political, social and ethical issues from a range of different cultures and backgrounds. Our engaged postgraduate community are then well-placed to spearhead these conversations and create work that addresses the challenges of a multi cultural but ever more connected world. To see our shared concerns as human beings whilst celebrating our diversity and our mutually enriching differences.
Interview with MA student Alexandra Concordia
We chatted to Alexandra Concordia about her project proposal, her influences in film and art, and the ecstasy of creation that she has dived into while developing her short film and immersive installation project at Catalyst.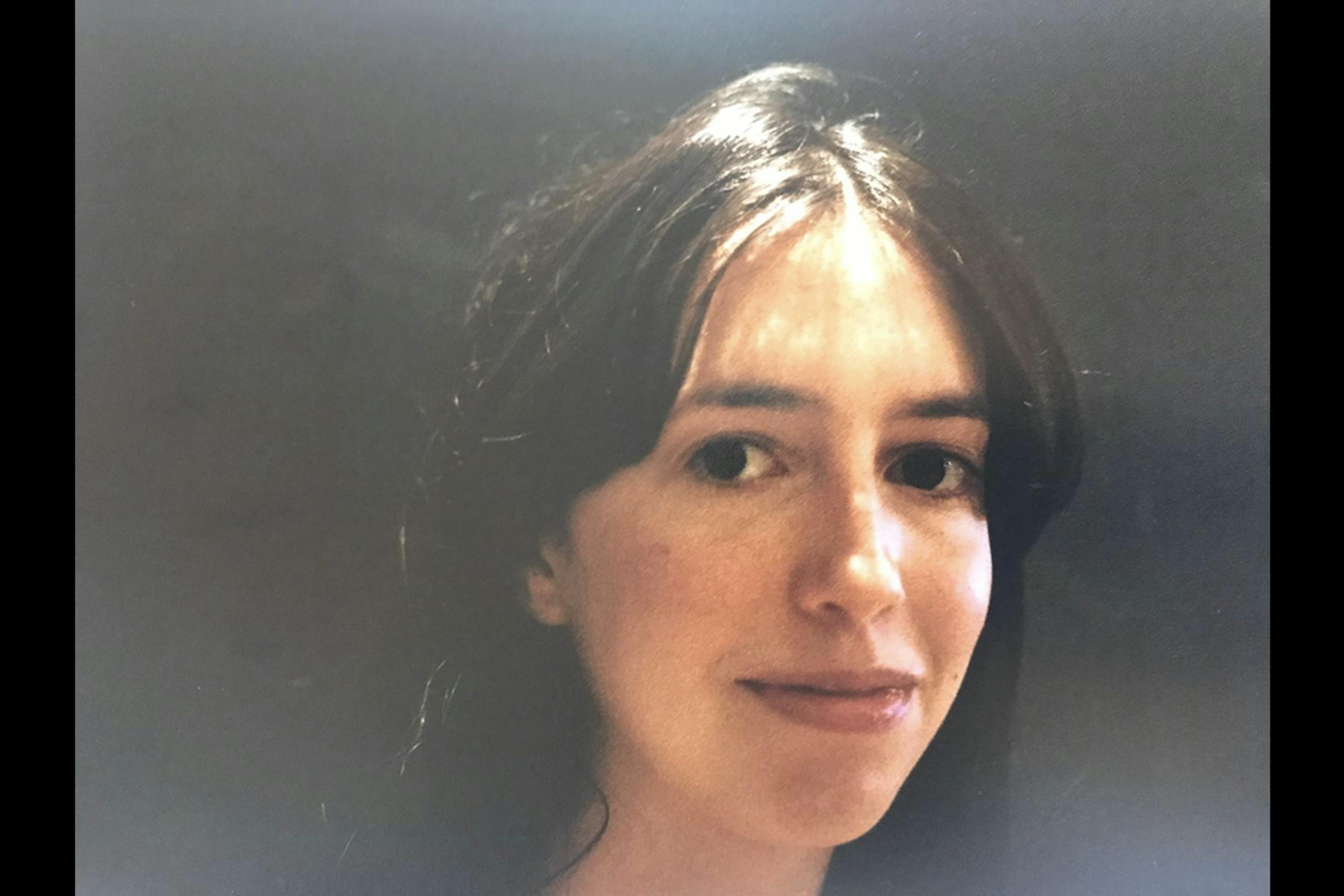 A Snapshot of Film MA Student Leonardo Greco
Our recent photography intern Aurélie Nydegger meets Creative Film Production MA student Leonardo Greco to talk about his work.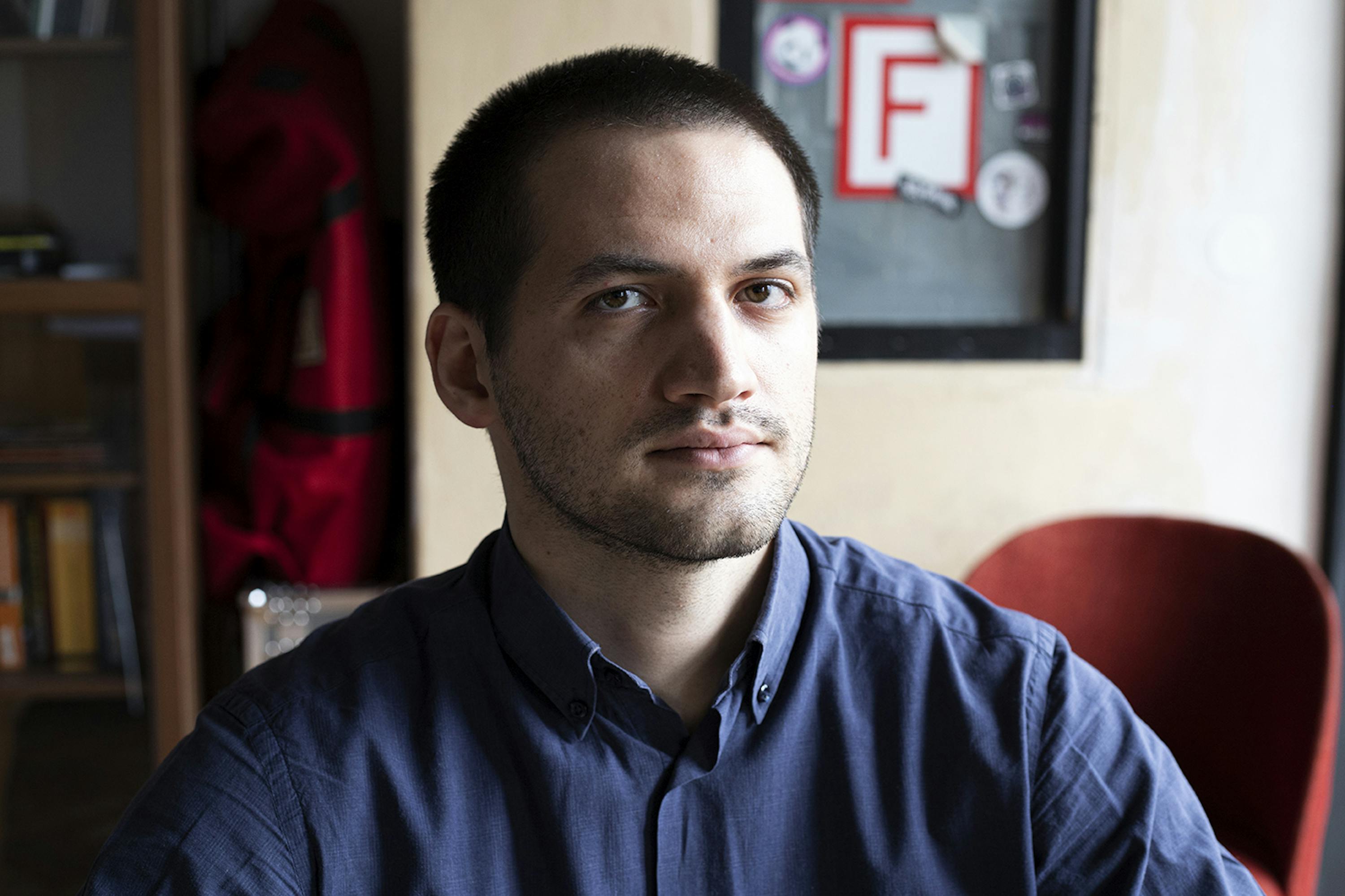 3 Concepts to Explore in Our Hyper-Flexible New Film MA Degree
Film Production experts, tutors Jon-Carlos Evans, Juli Saragosa and Malachi Rempen, tell us how they would approach our Creative Production Masters degree with three possible concepts.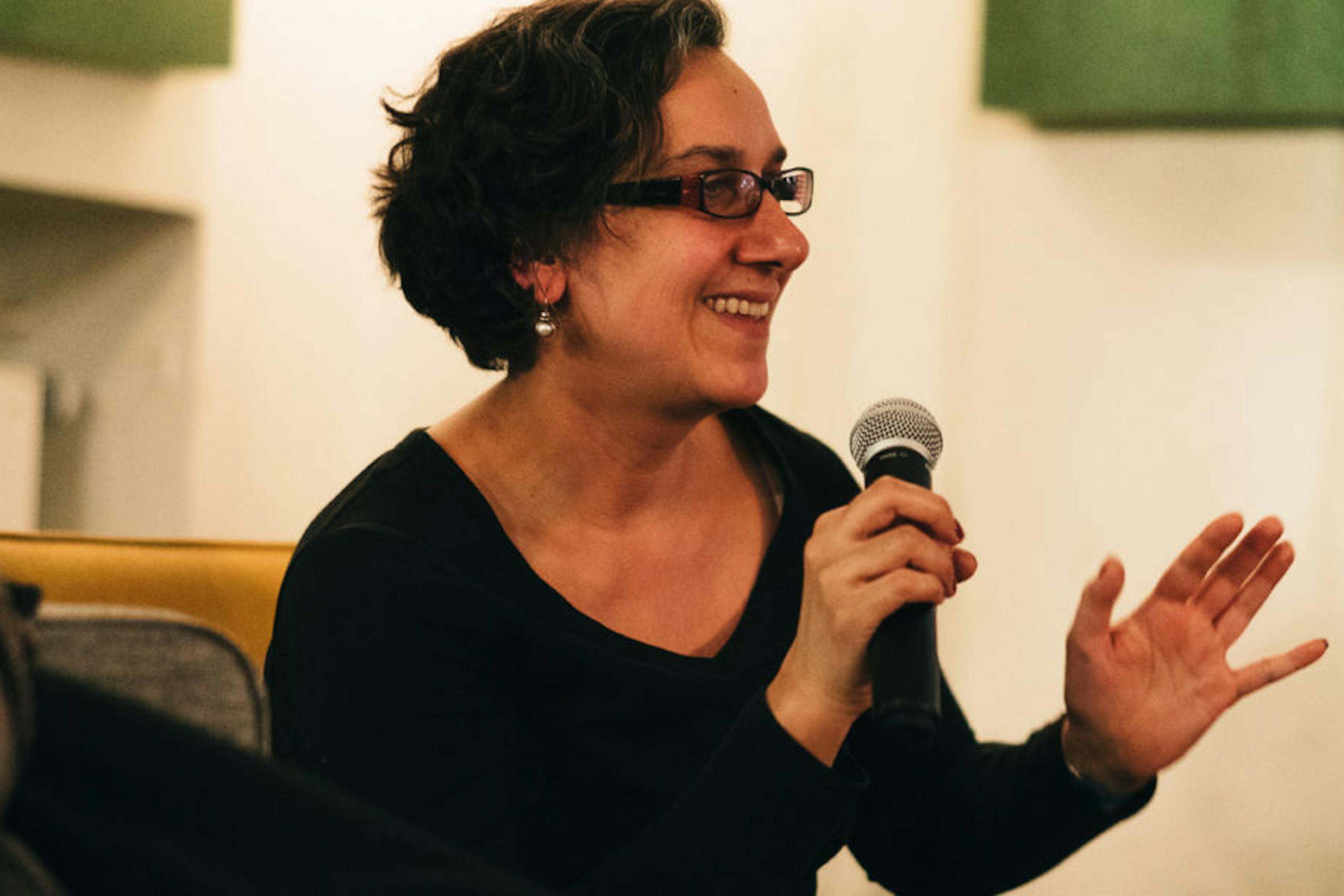 Meet Multifaceted Film M.A. Programme Lead Jon-Carlos Evans
An interview with filmmaker, musician and Catalyst Film M.A programme lead.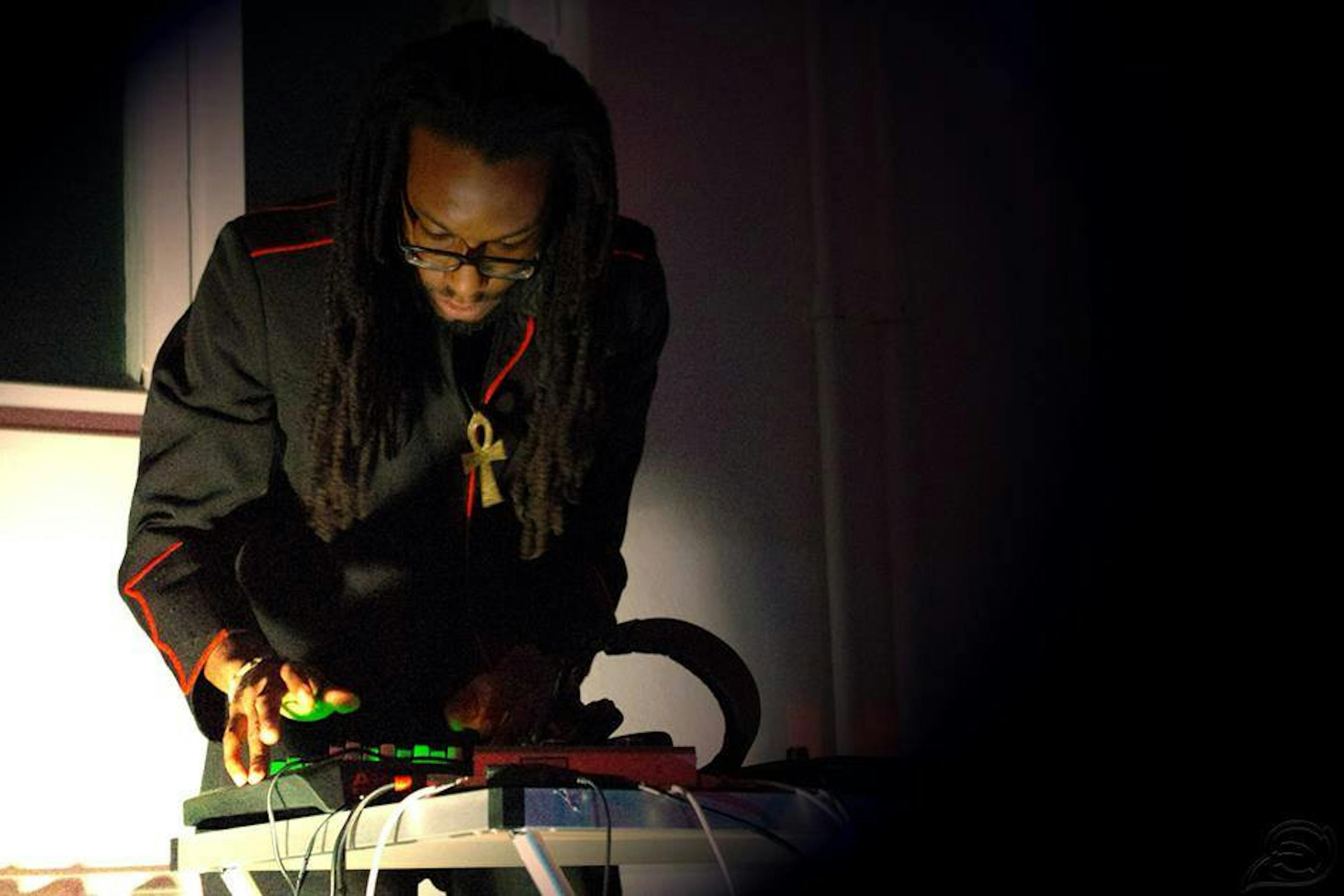 Filmmakers showcase
A selection of our favourite work by Catalyst filmmakers and screen actors.