You want to be a filmmaker, right? So make films. And that's exactly what you'll do in our Film Production HE Certificate course, day after day, week after week, month after month. It's not easy, and it's not always comfortable, but it works. You'll come out with the experience of producing up to 17 films under your belt. Or more. How ambitious are you? 
The course is an intensive, nonstop whirlwind of challenges, creative solutions and inspiring project briefs in an international learning community of fellow creatives.

This course is designed to intensively train you in production, professionalism, and technical skills. Week after week, you'll be put into teams and given a challenging, so-called "Impossible Brief" to complete, rotating each time through one of the major filmmaking roles (director, screenwriter, producer, cinematographer, production designer, editor, sound designer, etc), rounding out your team with students from the Screen Acting and Visual Effects courses.
You'll write, shoot, edit and screen your work within a short timeframe and strict limitations designed to teach you to iterate and create under pressure. You'll get critical feedback, then rotate and do it again. And again. And again!
The semester-end assessments are practical and relevant, framed through the industry lens to give you as much of a real-world experience as possible, and the weekly workshops facilitated by our industry-professional tutors are there to support these projects and assessments.
The following is the slate of workshops from 2020. Because we believe in constantly iterating and improving our course, this may not perfectly reflect this year's design. Though the details may change, what will never change is our commitment to hands-on, project-based, real-world learning to make films by making films. If you have specific questions, please don't hesitate to contact us.
Roundtable
Where your scripts and films are presented and subjected to our unique feedback structure. Learn both to give and receive powerful, honest, constructive criticism. 
Development
Taking a step back, viewing filmmaking and the course itself from a meta, birds-eye view. Watch and discuss the work of professionals, exercise your team building muscles, and report and reflect on your progress.
Production Studio
A hands-on introduction to the basics of on-set technology and shooting workflows. Cinematography, lighting, sound recording, and organisation are the key subject areas. 
Directing & Acting
Developing the empathy, language and communication skills in working with actors. The workshop covers basic acting techniques, methods of giving feedback, blocking, and trains the director's ability to hold and lead a group.
Sound Design & Editing
Covers post-production sound, from recording tools and techniques to sound editing, mixing and design in post-production. 
Editing & Post-Production
A practical introduction to picture editing, from the nitty gritty of project creation, workflows, ingestion and export to the theories of narrative flow and shot assembly. 
Writing & Storytelling
All about storytelling, from concept and structure on the page to realizing a vision on set. Break down stories to their fundamental shapes and build them up so they resonate.
Production & Industry
From the scheduling, budgeting, crew management and all-important paperwork involved with producing to copyright, legalities, industry expectations and self-promotion. 
Production Design
Practical tools for developing the look of your film. From costumes to miniatures, learn how visuals play an important role in telling your story.
Your success depends entirely on you – what you bring to the course, your approach to learning, and the grit, passion and sheer determination with which you complete the course and start to build your future.
Your initial progression choice will be whether to make your first foray into the film industry or to continue your self development and opt for further specialised study by jumping onto the 2nd year of our Film Production degree programme.
Testimonials
The employment model in the film industry has transformed over the last 10 years. Roles with permanent contracts do still exist but it is much more likely that you will work either as a freelancer or as part of a small startup on your way to professional creative autonomy.
The film industry never ceases to evolve and reinvent itself. We aim to provide you with an education that enables you to either be a change maker or to be capable of adapting and staying at the forefront of this change.
Our tutors are industry experienced with a passion for passing on their knowledge to others. Here are a few of the experienced and friendly tutors that will be supporting you throughout your learning process.
In the end it doesn't matter what we say or do. What matters is what our students are doing during their time with us. Take a look at a selection of our favourite work by our filmmakers and screen actors.
Not for the faint of heart
Our courses will toss you into some of the longest hours, hardest work, and most difficult interpersonal and intercultural situations you've ever had to face. But that's filmmaking. It wouldn't be authentic any other way. And we won't drag you through it, either; you'll be expected to meet the bar we keep raising with forward momentum and high spirits. If you can do that, we promise you accelerated personal and professional growth, not to mention an unforgettable experience, lifelong friends and career contacts, and a portfolio that's full to burst.
Access to Higher Education
For those wishing to join our main film courses, but lacking either practical experience in film or the formal education requirements to apply through standard entry, we offer an additional short primer workshop to run alongside any 4 week summer short course.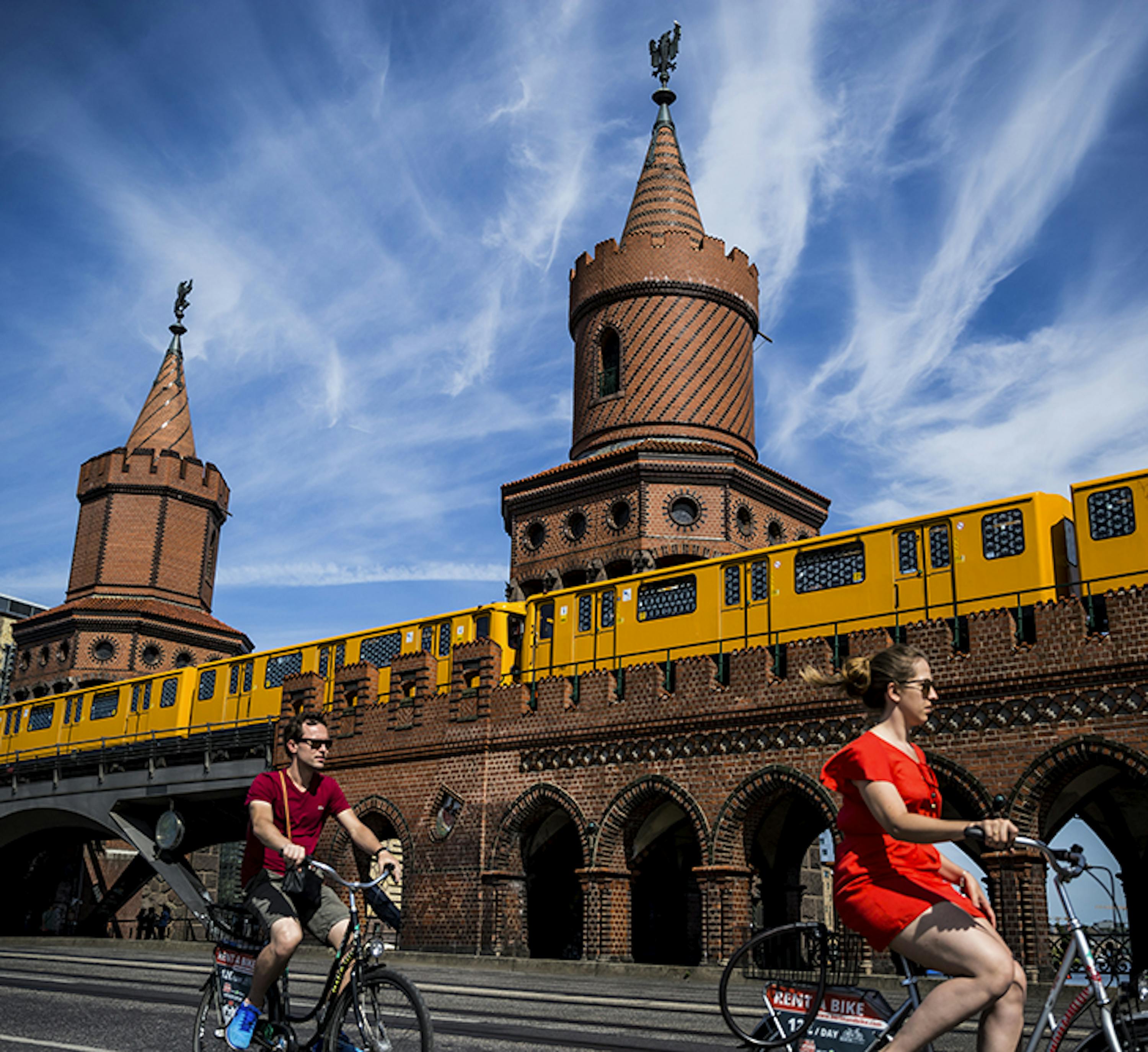 Film Production BA Hons Degree
Our 3 year film production degree course is an intense practical and grounded learning programme for filmmakers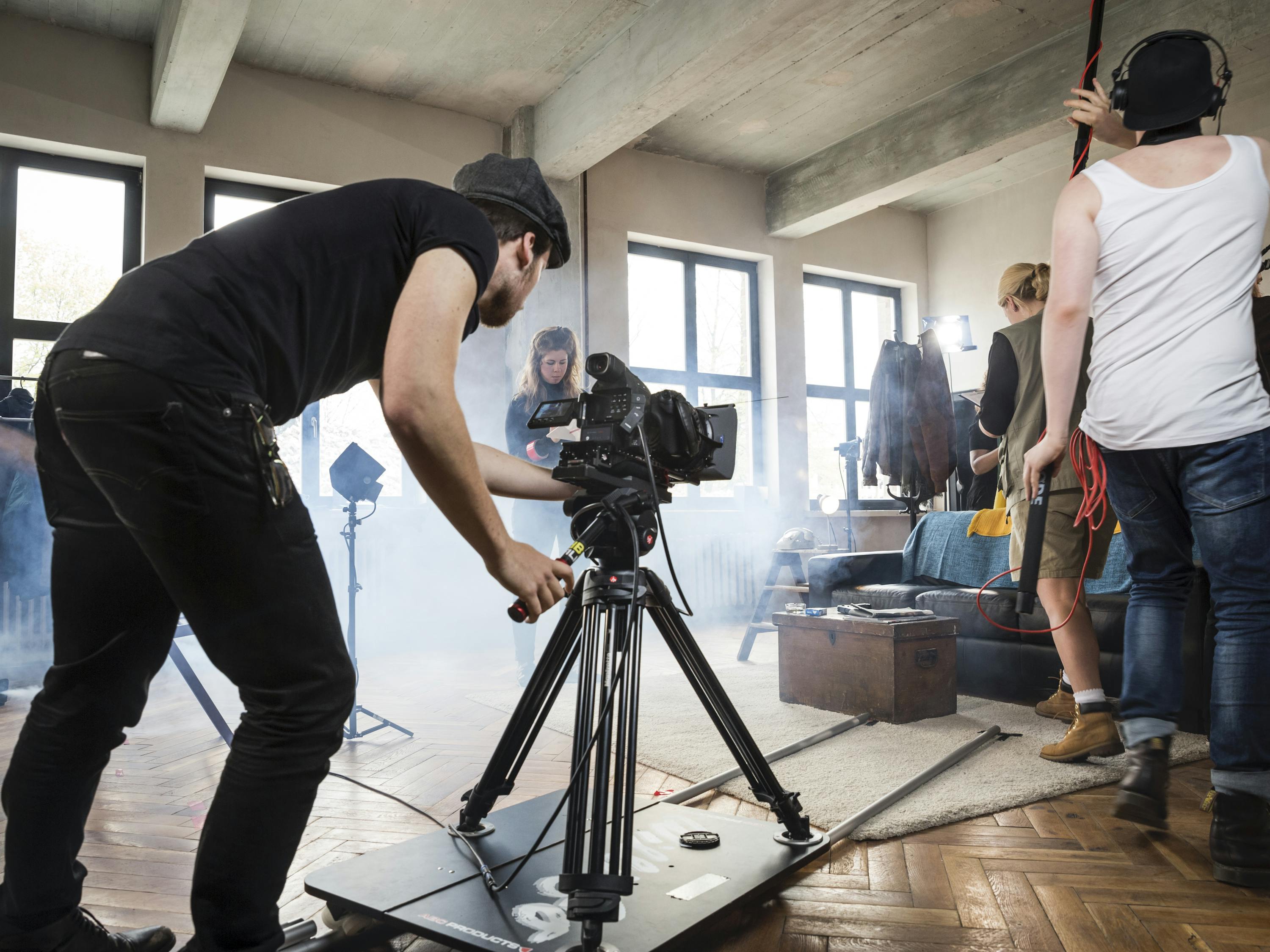 Filmmaking Short Course
A 4 week filmmaking course for beginners. Learn the basic foundations of practical filmmaking.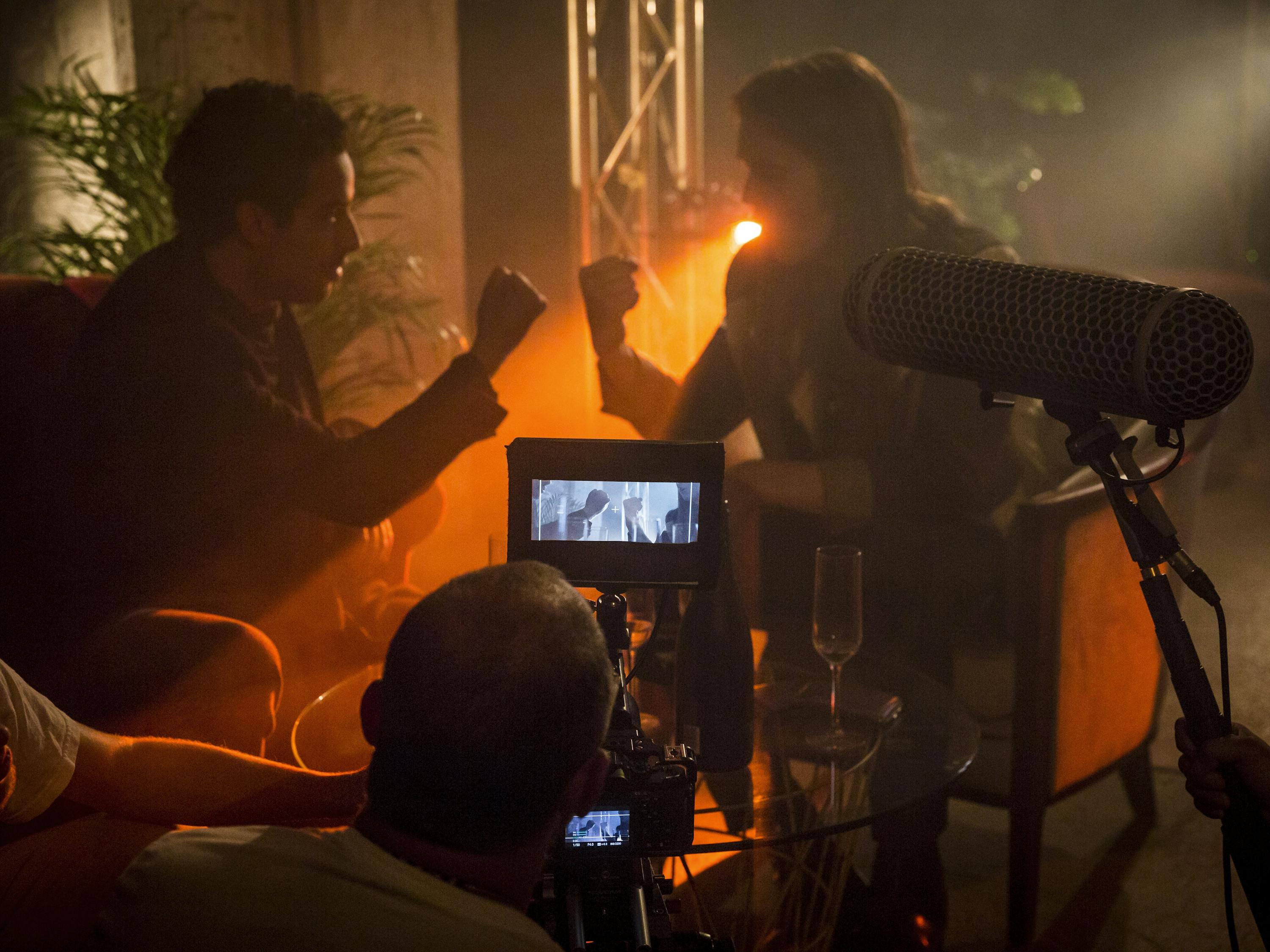 Documentary Filmmaking Short Course
A 4 week specialist documentary filmmaking course including journalistic, documentary and non-fiction skillsets.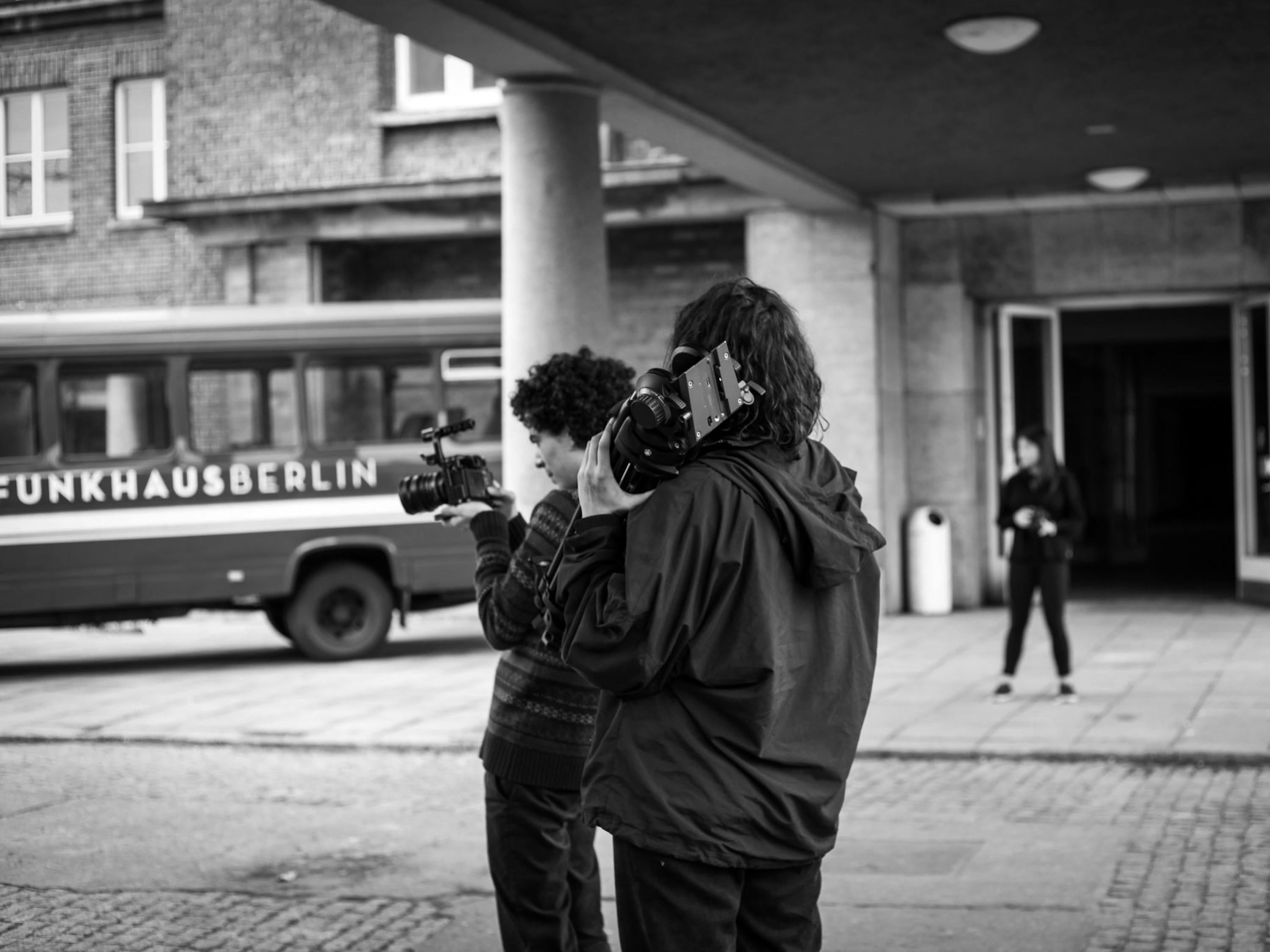 Creative Production Film M.A. Masters
Celebrate, explore, develop, innovate and magnify your capabilities as a filmmaker, director, cinematographer, editor, writer, producer, sound designer or audiovisual artist.