Define your voice as a creative writer as you develop the storytelling tools and script-writing techniques required to build a rewarding career as a screenwriter for the film, television and new media industries. 
Gain practical script writing experience and work on a wide range of media formats: from film, television, documentary, games and animation, to emerging media content, across different forms and genres. Learn how to develop and give life to complex characters and stories through convincing dialogues and creative narrative styles that excite and engage audiences across multiple arcs, episodes and seasons.
Immerse yourself in a true Writers' Room environment, where you'll learn the rules and tools of working in a creative workspace, brainstorming and developing stories together. Gain valuable experience from day one by taking on diverse roles such as head writer, executive producer, staff writer, showrunner or story editor in the creative process.
From the ideation and development of concepts and ideas through to the drafting of scripts, treatments and bibles, throughout this programme you will learn to generate original stories and deliver high-quality scripts that meet the professional and creative demands of any writing project.
Build a bank of high-quality and original scripts that will give our budding Filmmakers and Screen Actors the chance to work with professionally developed and original characters. You'll have the opportunity to see how your stories unfold, whilst gaining a deep and comprehensive understanding of the storytelling creative process. 
Through practice and more practice, learn how to deliver narratives for a wide range of audiences, formats and genres, along with the pitching skills needed to present and sell your stories to the world. Find your authentic voice and reveal your artistic signature with a final project tailored to your personal and professional ambition.
Launch yourself into the industry with a solid and rich portfolio of screenwriting work, pitch documents, treatments and finished screenplays that showcase your screenwriting and storytelling achievements.
Throughout the year you will be introduced to different kinds of writing in short formats. You'll be challenged on a regular basis as you become acquainted with the rules of different areas of writing in collaboration with your peers. 
Here are some of the storytelling formats you can look forward to working on:
Short fiction films
Documentary scripts
Music video/musical short films 
Animation scripts
Game proposal for video, role playing, board or other game formats
Emerging media script content
More details on workshops and course structure coming soon.
Year 1 goes wide, covering the foundations of script building, Year 2 goes deep as you dive into longer format writing and serialised storytelling. Refine and hone your critical thinking and creative skills. Explore and expand your individual skill-set and creative approach as you dig even deeper into the art of editing and supervising scripts. This second year will allow you to build a solid foundation for specialised subjects requiring advanced writing skills.
By the end of this second year, you will have produced:
One feature script or one documentary feature film
A TV series Bible and the Pilot script
A game story of long format
More details on workshops and course structure coming soon.
During this third and final year, you will have the opportunity to define and express your creative voice through two major projects: a self-initiated project that will represent your individual artistic signature and a collaborative group project to be developed and executed at industry standards.
These could be a feature film, documentary, animation script or a TV series Bible and Pilot script or a game story. With supportive guidance and feedback, your work will be plotted, written, and rewritten until it is ready for the market. A pitching final event will be held to celebrate the completion of your journey, where you will present your big idea or script to representatives from various production companies, agencies, broadcasters and commissioners.
By the end of this 3-year BA Screenwriting course, you will have:
Learned how to create narratives in different media formats
Learned how to engage viewers across arcs, episodes, seasons or in open worlds
Developed suitable writing skills applicable to different formats
Acquired the ideation tools and techniques needed to generate new stories and develop those ideas further into concepts, outlines, treatments and scripts
Applied writers' room skills and team management techniques to work effectively in a group
Learned how to process criticism and feedback within a team setting
Developed the skills of a showrunner in the creative process 
Learned how to edit scripts and supervise the projects of others 
Learned how to pitch ideas to stakeholders and future clients
Seen your scripts translated to the screen, in collaboration with film, acting and music students 
Built a future professional network
Created an extensive script and story portfolio
Achieved an internationally recognised BA Hons degree
Good scripts make good films
The rise of on-demand platforms has seen the best days yet for serialised content and a growing appreciation for professional script writing. Creative storytelling for TV series and new emerging media formats is on the rise. Platforms such as Netflix and Amazon have poured millions into the production and distribution of new series styles and formats with the hope of growing and maintaining viewership for as long and as frequently as possible. 
So what is the key to any successful film or series?  If you ask us, there's no doubt that it all starts with a killer script!
Our Screenwriting programme presents a unique opportunity to connect with like-minded creatives and to tell stories that resonate deeply with your creative vision, passion and interests. 
The media industry never ceases to evolve and reinvent itself. We aim to provide you with an education that enables you to either be a change maker or to be capable of adapting and staying at the forefront of this change.
The last 30 years have seen unprecedented growth in the audio and music for media sector with the proliferation of the gaming industry, accelerated production needs for the film/TV and social media industries, as well as the expansion of app and mobile based technologies requiring creative audio solutions.
There is growing demand for creative practitioners that are able to adapt to the shifting formats and technologies, from AAA games to indie film developments. Roles with permanent contracts do still exist but it is much more likely that you will work either as a freelancer or as part of a small startup on your way to professional creative autonomy.
Our programme has been designed to give you relevant experience in a number of specific industries whilst also allowing for specialisation as the course progresses.
Here are just a few of the fields a Screenwriting graduate can aspire to: 
Freelance Screenwriters; 
Staff writers in Writers' Room hired by production companies or broadcasters;  
Creative producers of television series and feature films;
Authors of TV entertainment programs and documentaries;
Creators in web series; 
Writers of comic books and novels; 
Fiction editors in publishing companies;
Story editors and script consultants;
Supervisors of evaluation, acquisition and programming of TV shows;
Creators and developers of Video Game stories; 
Professionals working in different areas of television and film industry; 
Speechwriters;
Film/Television Critics; 
Advertising Copywriters; 
Education: teaching audiovisual arts.
However you measure it and whatever artistic realm you are working in, most creatives would like to achieve success with their creative endeavour. There are many types of success an individual may want to achieve. From successful completion of an artistic exploration all the way through to financial security and a global audience. 
There are many skills required to develop these dreams into real and practical futures. Our optional course in self-development and leadership is the 'rocket fuel' which will provide you with the frameworks, the focus and the drive to help realise your future.
Self development to better understand how to take decisive action, to communicate powerfully with others and take an honest look at how you limit yourself. Leadership to complete your creative project, to bring your work into the external world and to attract an audience to share, appreciate and follow your work. 
Leadership
Our tutors are industry-experienced professionals and creatives with a passion for passing on their knowledge to others. Say hello to some of the tutors that will be supporting you throughout your learning process.
In the end it doesn't matter what we say or do. What matters is the work of our students. Have a listen and decide for yourselves.
Access to Higher Education
For those wishing to join our main music courses, but lacking either practical experience in music production or the formal education requirements to apply through standard entry, we offer an additional short primer workshop to run alongside any 4 week summer short course.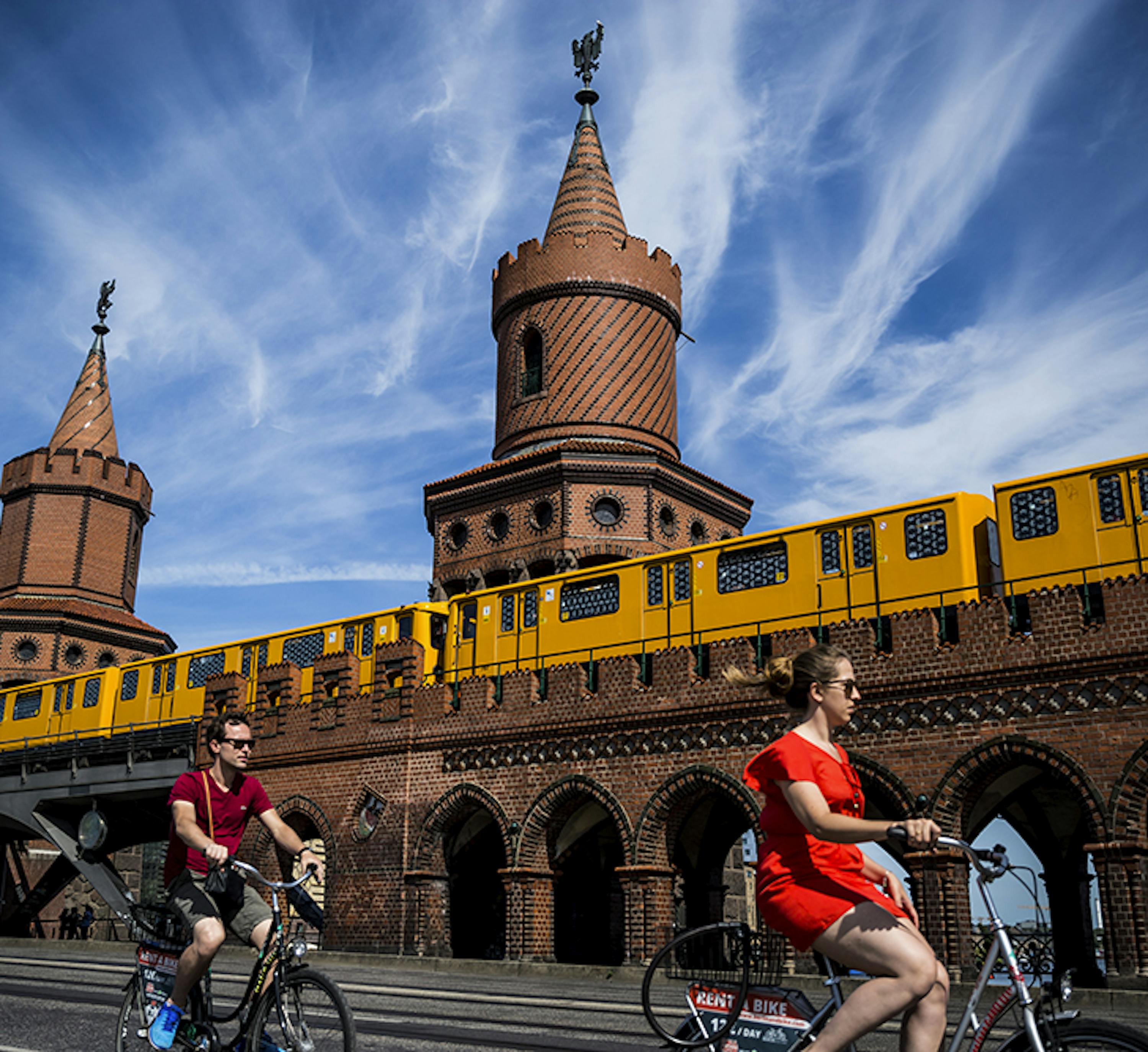 Screenwriting 1-year HE CERT
Develop the essential storytelling techniques and scriptwriting tools required to start your career as a screenwriter in the film, television and media industries.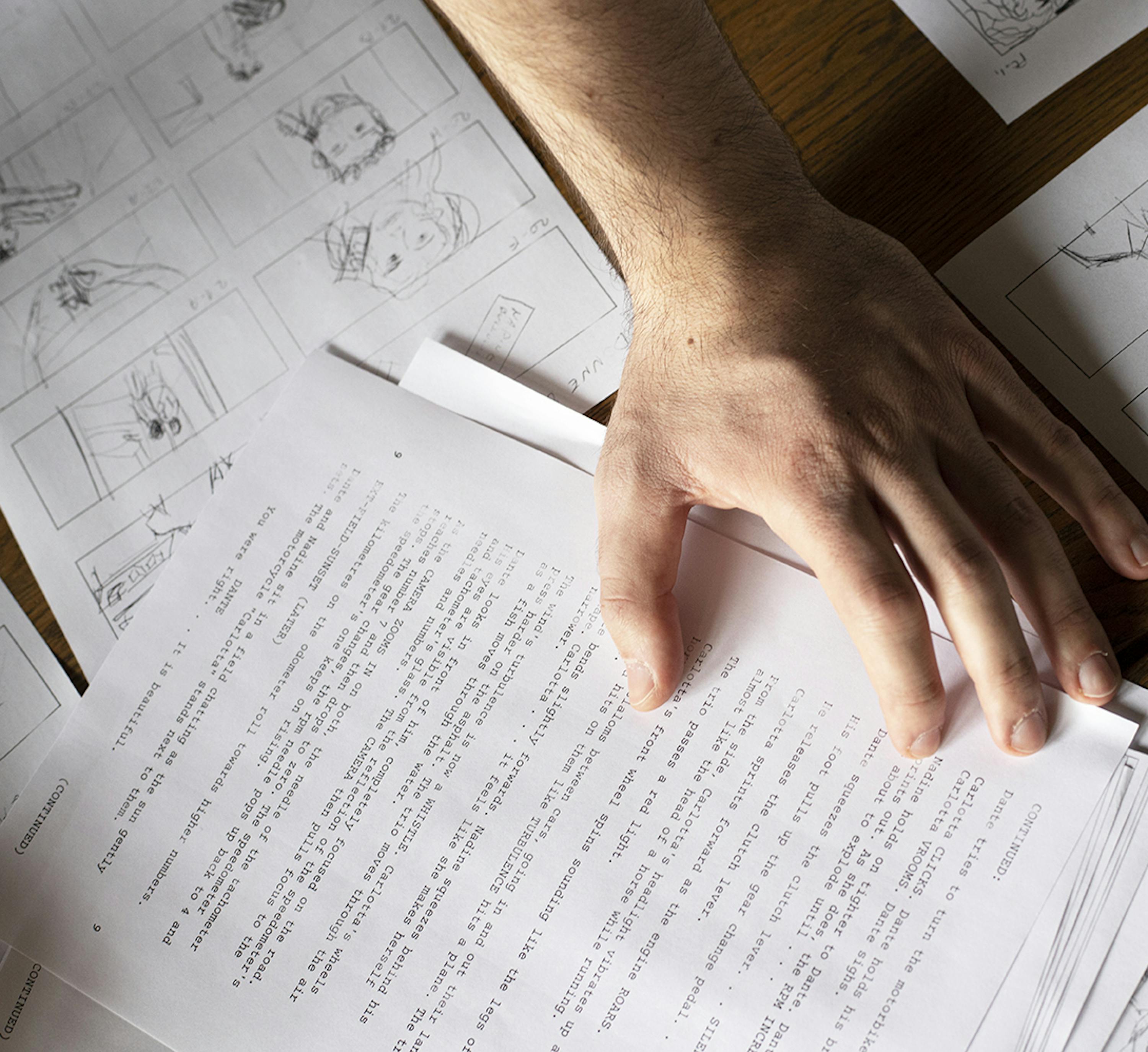 Film Production
Learn the craft of narrative filmmaking and visual storytelling. Explore our 4-week summer short courses and our 1 and 3-year degree courses in Film Production.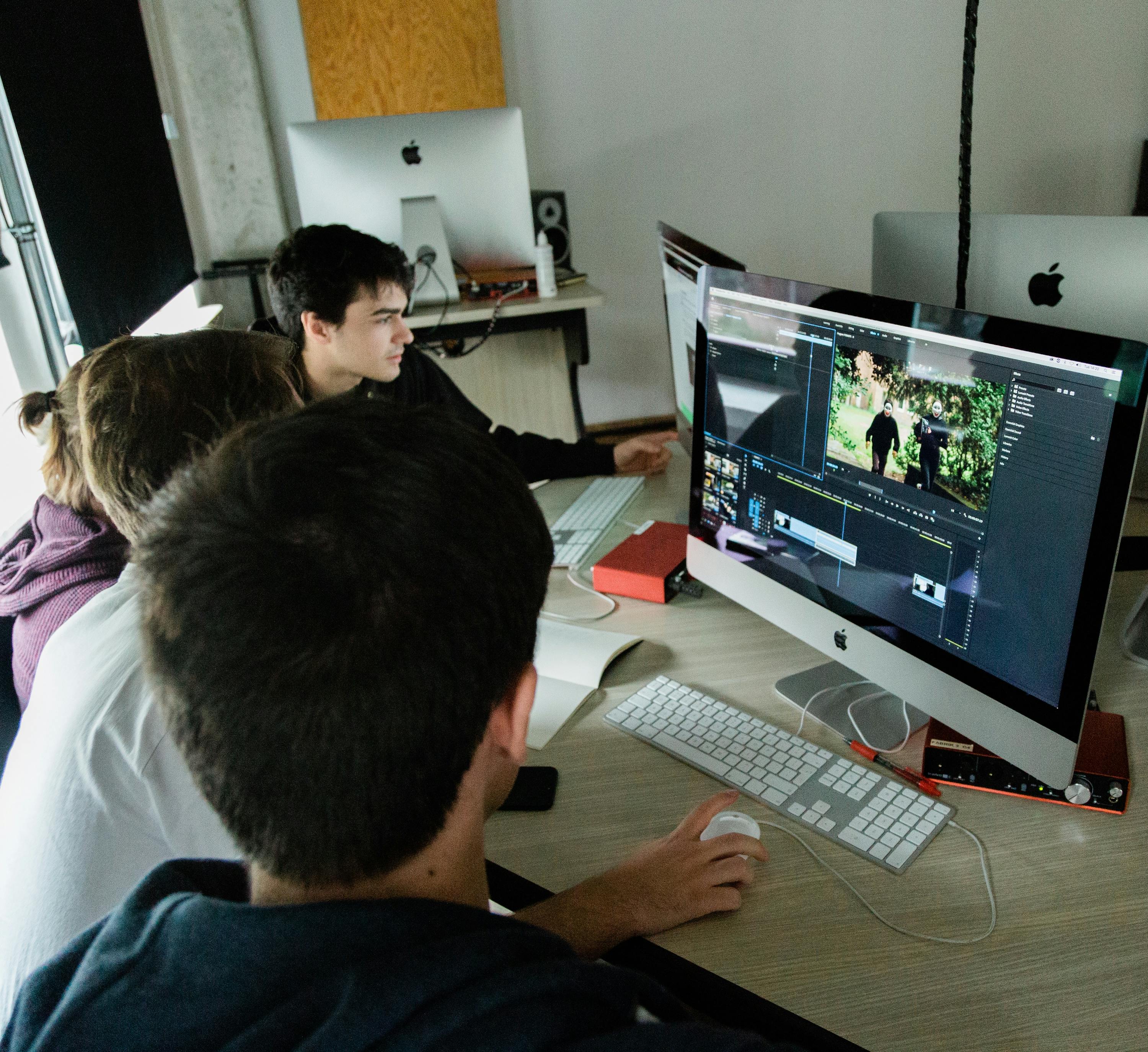 Visual Effects, Digital Arts & Animation
Learn the tools and techniques required to create 2D and 3D animations, visual effects solutions for film, live visuals and digital arts projects.