Master the latest, cutting-edge digital technologies whilst producing 2D and 3D animations, digital images and visual effects solutions for film, gaming, AR/VR, live performance, installation and interactive art. Our degree course immerses you in the world of visual fx and digital art design with a vast range of 'hands on' projects, real world briefs, professional workflows and experimental hands-on workshops that will broaden your outlook and focus your creative output. 
Throughout this multidisciplinary programme, you will gain the crucial skills across these key industry-relevant areas, which are needed to excel in whichever direction you decide to pursue in your career as an artist and technologist. Our project-based curriculum allows you to build a portfolio while you shape your academic projects towards your professional goals and interests. Whether you're interested in gaming, animation, immersive installations or on-set VFX, this programme provides you with the knowledge, gear, facilities and guidance to realise your creative and professional goals.
Collaborate with film directors, producers, actors, musicians and creatives on multiple film productions and digital art projects. Get ongoing support, guidance and mentorship from our industry professional tutors to sharpen your technical skills, grow your creative muscle and build an industry relevant portfolio.
Explore emergent creative arts and new forms of storytelling, whilst developing visual narrative, digital interfacing and project management expertise. Develop a unique creative vision and discover your artistic voice. Build a professional network and cultivate the human attributes required to pursue a rewarding and successful career in the technological arts industry.
Overview
Train your eye, explore a variety of techniques and approaches to visual effects and digital arts. Create and mix elements in a final image by shooting practical effects and live action footage with real actors (in collaboration with our Acting, Film & Music Production Schools!). Take photos and references, supervise on set and in a green screen studio, create and animate 2D graphic elements, compose matte paintings, sketch, and bring 3D assets to life.
During this first year of you will complete:
15+ concept shots/installations
1 short film as a VFX artist/supervisor
Countless collaborations on set and postproduction with our Film Production students
The digital portfolio you walk away with will not only contain your original work and projects. It'll also serve as a certification of the software and technical skills you've developed. You can also include sketches and concepts, case analyses, and project-based learning descriptions and outcomes.
Workshops
Live Action & Practical FX
Post Production & Color Grading
2D and 3D Assets 
Image Composition, Visual Storytelling and Workflows
Development
Roundtable Discussions
More details here.
Topics
Study areas to look forward to:
Shoot live action, including fundamentals of cinematography and lighting
On-set visual effects supervision
Practical effects including in camera effects, vfx make up, animatronics etc…
Stop motion and miniatures
Green screen and 3d tracking
2D assets creation and animation
3D assets, including modeling, texturing and lighting
Digital Compositing and camera projection
Matte painting and image retouching
Post production and colour grading
Character Design
Image composition and visual narrative
Physics, light and the science of visuals
Fundamentals of fine art and storytelling
Training your eye
The visual effects pipeline
Filmmaking, camerawork and working on sets
Collaboration, giving and receiving critical feedback, and introspection
Overview
In the second year, the focus shifts from quantity to quality, as we go deeper into the art of visual creations with workshops in mechanics and dynamics, VFX supervising and digital compositing. Learn new tools and interfaces, and also take the time to explore other formats, spaces and realities whilst developing your own creative voice.
Workshops
Mechanics & Dynamics and Real Time
Creative Coding
LAB - physical spaces, interactive installations and extended realities
VFX Supervising and Live Cinema
Art history & practices, Visual Effects analysis and Visual Storytelling
Technological Arts Formats & Spaces
Creative Practitioner and "Entrepreneurship
More details here.
Topics
Study areas to look forward to:
Visual Effects supervising
Fluids, particles and smoke FX
3D Modelling and Rigid bodies
Materials, Texturing and UVs
Match moving and camera projection
Industry Formats and Rendering Farms
Dynamic environments & Digital compositing
2d Realtime and Generative visuals
Coding languages and shaders (python, GLSL)
Midi Controllers and user interfaces
Motion Capture
Live cinema & Real time rendering 
Live Visuals & Performance
Augmented reality, Virtual Reality and Live Painting
Projection  Mapping
Multi camera and Live streaming
Technology Evolution and Future Perspectives
Digital Art languages and Formats
Creative and technical planning
Storytelling and visual narrative 
Collaborative projects and self management
Industry panorama and Entrepreneurship
Guest sessions
Overview
During this final year you will craft the final project that makes it all real.
Train up in your chosen specialised field and get ready for the big one. Work in short creative bursts focusing on improving specific skills in the context of the larger whole. 
Whatever your ambitions, our tutors supported by guests and specially chosen mentors will push you to reach even further in deep one-on-one consultations. However outrageous your goals, we will support you with our facilities, equipment and network as much as we can - and give you a friendly nudge to make your own connections in the industry.
This final year focusses on:
Individual specialisation
Development and production of a major project over the whole year
Collaboration with peers
Working with autonomy and self-management
Enriching perspectives through key guests and chosen mentors
Bridging the gap to entrepreneurship 
Making their first professional steps outside the school
Some of the software you'll use includes:
Adobe After Effects, Mocha
Adobe Photoshop
Adobe Illustrator
Adobe Premiere
DaVinci Resolve
Fusion
Cinema 4D
autodesk 3DS
autodesk Maya
Unreal
Blender
Substance painter
Zbrush
Vray
Fume FX
Meshmixer
Touch Designer
Resolume
Processing
Madmapper 
Spark AR
Some of the hardware you'll use includes*:
High powered PC's with 10 bit displays (x2)
High powered gaming laptop for offsite work
Wacom drawing tablets
4k projector and a range of mapping projectors
VR headset HTC Vive Cosmo
Kinect Azure 
Leapmotion 
A full range of midi controllers 
Arduino kits 
Fully packed filmmaking kits including Panasonic GH5, lights, stands, grip and accessories
Panasonic AU-EVA1 and Canon C100
VFX kits (chrome and grey ball, laser meter, trackers etc…
1400 bookable items : other cameras on top of the ones mentioned above, lights and accessories for use onsite, fog machine, gimbals, dollies, gels, flags, stands, grip gear, cabling and expendables, props and costumes. 
* Our tech team aim to upgrade our hardware repertoire throughout the year, allowing us to keep up with latest technology trends.
During this programme you will also have full access to a curated selection of 50+ online classes around every topic approached in our workshops, including membership access to Skillshare's extended catalogue of resources.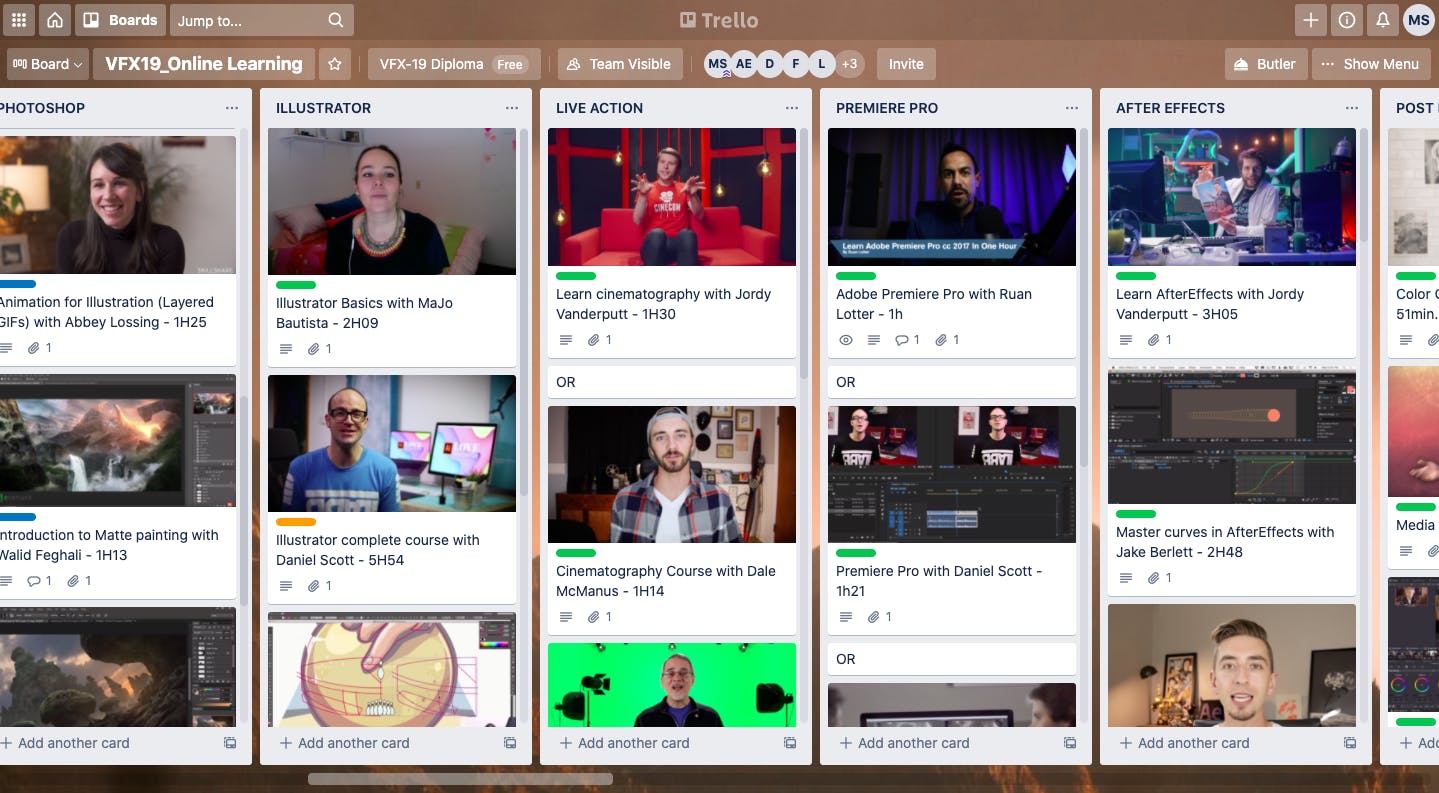 Read more
However you measure it and whatever artistic realm you are working in, most creatives would like to achieve success with their creative endeavour. There are many types of success an individual may want to achieve. From successful completion of an artistic exploration all the way through to financial security and a global audience. 
There are many skills required to develop these dreams into real and practical futures. Our optional course in self-development and leadership is the 'rocket fuel' which will provide you with the frameworks, the focus and the drive to help realise your future.
Self development to better understand how to take decisive action, to communicate powerfully with others and take an honest look at how you limit yourself. Leadership to complete your creative project, to bring your work into the external world and to attract an audience to share, appreciate and follow your work. 
Leadership
After your time with us, you'll be eligible for many positions in the industry, including:
Visual effects artist
Visual effects supervisor
Visual effects producer
Production designer
Media artist
SFX technician
3d Animator
Matte painter
Motion designer
Rotoscoping artist
Matchmover
Digital compositor
Digital preparation artist
2d Animator
DIT (digital imaging technician)
Color grading artist
Post-production engineer / supervisor
VFX education
* Warning! This list of positions is not exhaustive! There is an endless catalogue of positions in the various industries concerned with visual effects and animation, and more new positions are created every day. From there, the only limit is your own determination and grit. 
Our tutors are industry experienced with a passion for passing on their knowledge to others. Here are a few of the experienced and friendly tutors that will be supporting you throughout your learning process.
Engage and adapt to the industry of today and the future by collaborating on projects with film production, screen acting and music production students. By learning how to apply these tools and methods used you will define your own artistic approach and style as you gain first-hand experience and start to build a unique portfolio of your own work and from other collaborations and real-life projects. 
Showcase of second year projects
Explore more Catalyst courses
Visual Effects, Digital Arts & Animation - HE Certificate
Turn wonder into reality and stories into enhanced visual experiences while exploring the future of technological arts. Learn to create both the real and surreal as you explore cutting edge industry practices both on-set and digitally.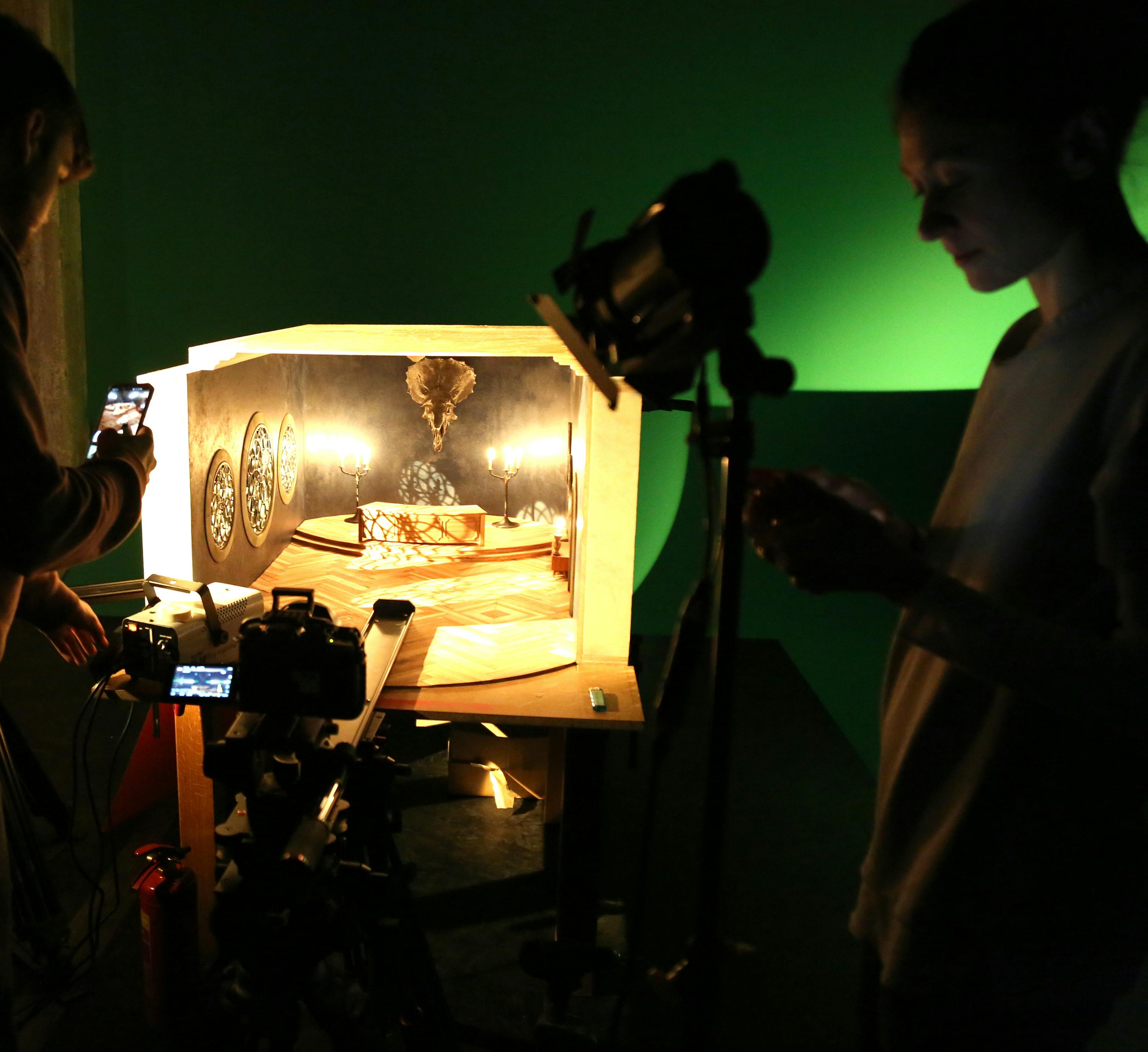 Studying Visual Effects, Digital Arts & Animation at Catalyst
Here's everything you need to know about our innovative technological arts programme and courses.
Film Production HE Certificate
Our 'hands on' 1 year film production course. Learn by doing. And doing. And doing.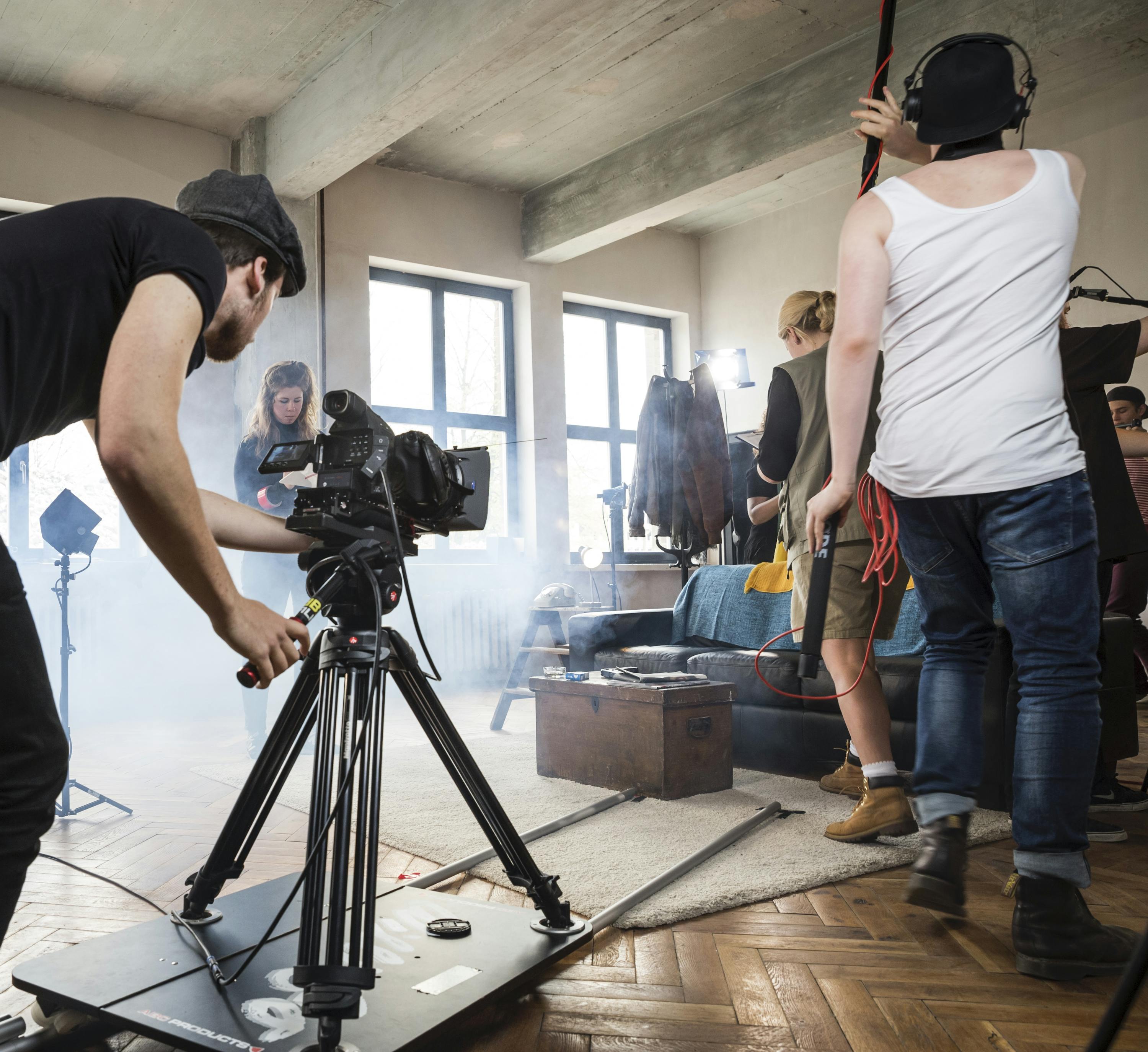 Creative Production Film MA Masters
Celebrate, explore, develop, innovate and magnify your capabilities as a filmmaker, director, cinematographer, editor, writer, producer, sound designer or audiovisual artist.