This is the Swiss army knife of sound engineering and music production courses.
Maximise your learning experience in well equipped recording studios or with fully loaded DAW workstations digging deep into the rich history of audio production and breathing fresh life into your creative techniques. Collaborate with others to elevate everyone's work.
It's a platform to develop your craft, your technical acumen, your listening skills and your intellectual and analysis skillset. Use your creative energy to put some flesh on the bones of your ambitions. 
From acoustics, to composition, to studio workflow and much much more we'll provide you with the opportunities you need to grow whilst designing a tailor made portfolio which showcases your sound engineering and production skills and expresses your one-of-a-kind artistic voice.
In today's contemporary production landscape everything boils down to the creative act and your ability to convert creative ideas into sonic reality. As a result of the digital revolution, the roles of sound engineer, music producer and artist have fused and the edges of each role have become less well defined. Regardless of which role you hold you may be involved in both the crafting and the creating of a project and it is not uncommon for people to hold all 3 roles in different projects.
Music technology, composition, history and culture can all provide a foundation for building the skills and intuitive know-how required to express yourself freely as a contemporary producer. Our course provides in depth access to all of these elements to prepare you for making great art and making an impact on reimagining the world of music production.
Undergraduate | HE Certificate - 1 Year
Explore the practical principles of studio recording and mixing, audio production, composition and arrangement, acoustics and sound design. As you take on a range of creative roles in different projects, you will gain valuable hands-on experience from day one.
Throughout the year you'll be producing, mixing and finalising for different artists and/or creating your own pieces for others to produce and master.
studio recording principles and practice… and more practice….and more practice!
the ability to develop, produce and complete a creative product
the essentials of audio production, sampling and sequencing
utilising psychoacoustics and room acoustics for music production and creating unique timbres
familiarising yourself with different DAW systems and tools of operation for audio production
recording, mixing and mastering your own tracks, songs and compositions
making your first steps towards a career in the music industry
Studio Recording Principles
Facilitate your understanding of core recording concepts and studio skills. Be guided through the operation of equipment in order to perform recordings, explore techniques and consider musical aesthetics. Interact, experiment and discover the studio with the ultimate aim of creating professional recordings.
Audio Production
Explore and experiment with the key audio production tools and processes within a DAW (Pro Tools) whilst making your own music. 
Sequencing, Synthesis and Sampling
Explore the expansive concepts of sequencing, synthesis and sampling using Ableton Live together with a diverse set of hardware. Transform audio, create unique timbres and discover creative strategies that will help you start, develop and complete your projects.
Composition and Arrangement I
Delve into the world of music theory, analysis and active listening in order to develop a practical "toolbox" for understanding and using harmony, rhythm, and structural tools. Discover the intricate components of music and learn what is happening within classic productions as well as acquiring new skills for your own work.
Studio Recording Practice
Advance your understanding of foundational recording concepts and studio skills. Explore technical and creative techniques in the process of recording guitar, bass, drums, piano and vocals. Organise and run live recording sessions with Berlin based bands and musicians.
Mixing Principles
Learn to use contemporary tonal, dynamic, and panoramic mixing techniques in your workflow whilst also considering the context of musical genre and the expectations of the client.
Production Aesthetics
Approach the concept of sound design from the perspective of a music producer by considering the range of options available and developing your own production toolkit. From enhancement of vocals to the sonic destruction of drum recordings, examine a broad scope of options that allow you to make and implement decisions affecting the creative aesthetic of a musical piece.
Acoustics
Combine theoretical concepts with practical work through listening, making, measuring, & recording. Uncover links between music production decisions and our hearing system, explore reverberation, create instruments, experiment with mixing techniques and spatialisation, and discover and change the sound variables that alter our perception of music production spaces.
Music Industry
From live performance to digital distribution, the roles and concepts in the music industry can sometimes feel mysterious. Investigate what it means to self-release, enquire into music publishing, dissect common contracts and comprehend the issues surrounding intellectual property.
Building an Artist/Producer Profile
Recognising and developing how you speak to the world is an integral part of the creative music industry. Develop and refine your own artistic identity in a way which enhances your musical values, your visual aesthetic and your public persona. Transform your ability to connect with a wider audience.
Your initial progression choice will be whether to make your first foray into the music industry or to continue your self development and opt for completing our Creative Audio Production & Sound Engineering BA Hons degree.
There is no right and wrong answer here. It will depend on the skillset you have already developed and what you are planning to do in the music industry.
Your success in either depends entirely on you – what you bring, your approach, and the grit, passion and sheer determination with which you take the next course or start your first project in the music industry.
Degree
However you measure it and whatever artistic realm you are working in, most creatives would like to achieve success with their creative endeavour. There are many types of success an individual may want to achieve. From successful completion of an artistic exploration all the way through to financial security and a global audience. 
There are many skills required to develop these dreams into real and practical futures. Our optional course in self-development and leadership is the 'rocket fuel' which will provide you with the frameworks, the focus and the drive to help realise your future.
Self development to better understand how to take decisive action, to communicate powerfully with others and take an honest look at how you limit yourself. Leadership to complete your creative project, to bring your work into the external world and to attract an audience to share, appreciate and follow your work. 
Leadership
The employment model in the music industry has transformed over the last 25 years. Roles with permanent contracts do still exist but it is much more likely that you will work either as a freelancer or as part of a small startup on your way to professional creative autonomy.
The music industry never ceases to evolve and reinvent itself. We aim to provide you with an education that enables you to either be a change maker or to be capable of adapting and staying at the forefront of this change.
Here are some areas you may find yourself working in:-
Mastering engineer, producer, field recording, recording engineer,  mixing engineer, urban soundscape designer, live engineer for events or installations, mixing engineer, audio and music production for games, advertisement, film, interdisciplinary arts projects, and working in related fields such as record labels, publishers, artist management companies to name but a few.
Our audio production and sound engineering degree tutors are industry experienced with a passion for passing on their knowledge to others. Say hello to some of the tutors that will be supporting you throughout your learning process.
In the end it doesn't matter what we say or do. What matters is the work of our students. Have a listen, leave some comments and decide for yourselves.
Access to Higher Education
For those wishing to join our main music courses, but lacking either practical experience in music production or the formal education requirements to apply through standard entry, we offer an additional short primer workshop to run alongside any 4 week summer short course.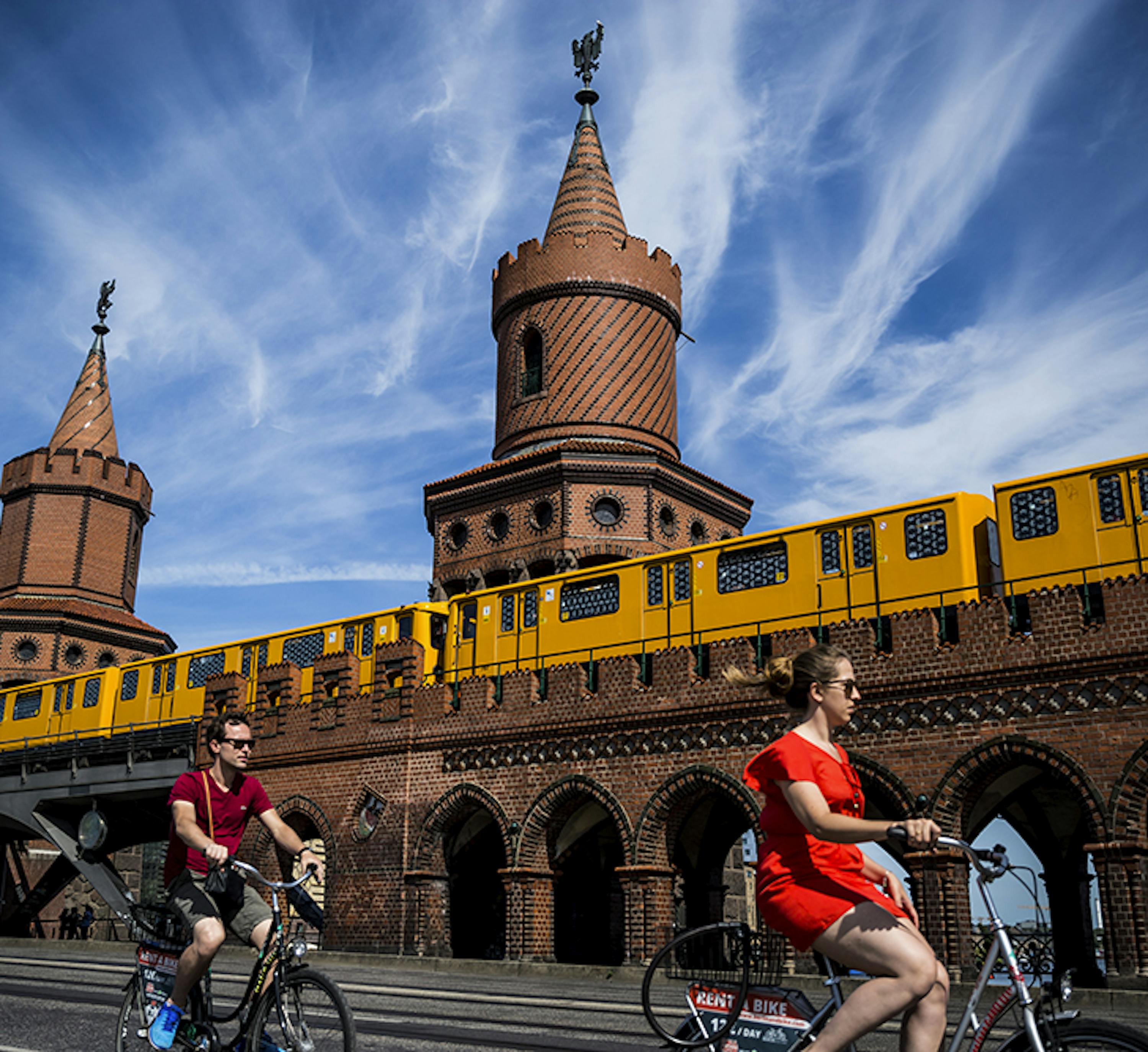 CAP BA Hons Bachelor Degree
Our 3 year creative audio production and sound engineering degree course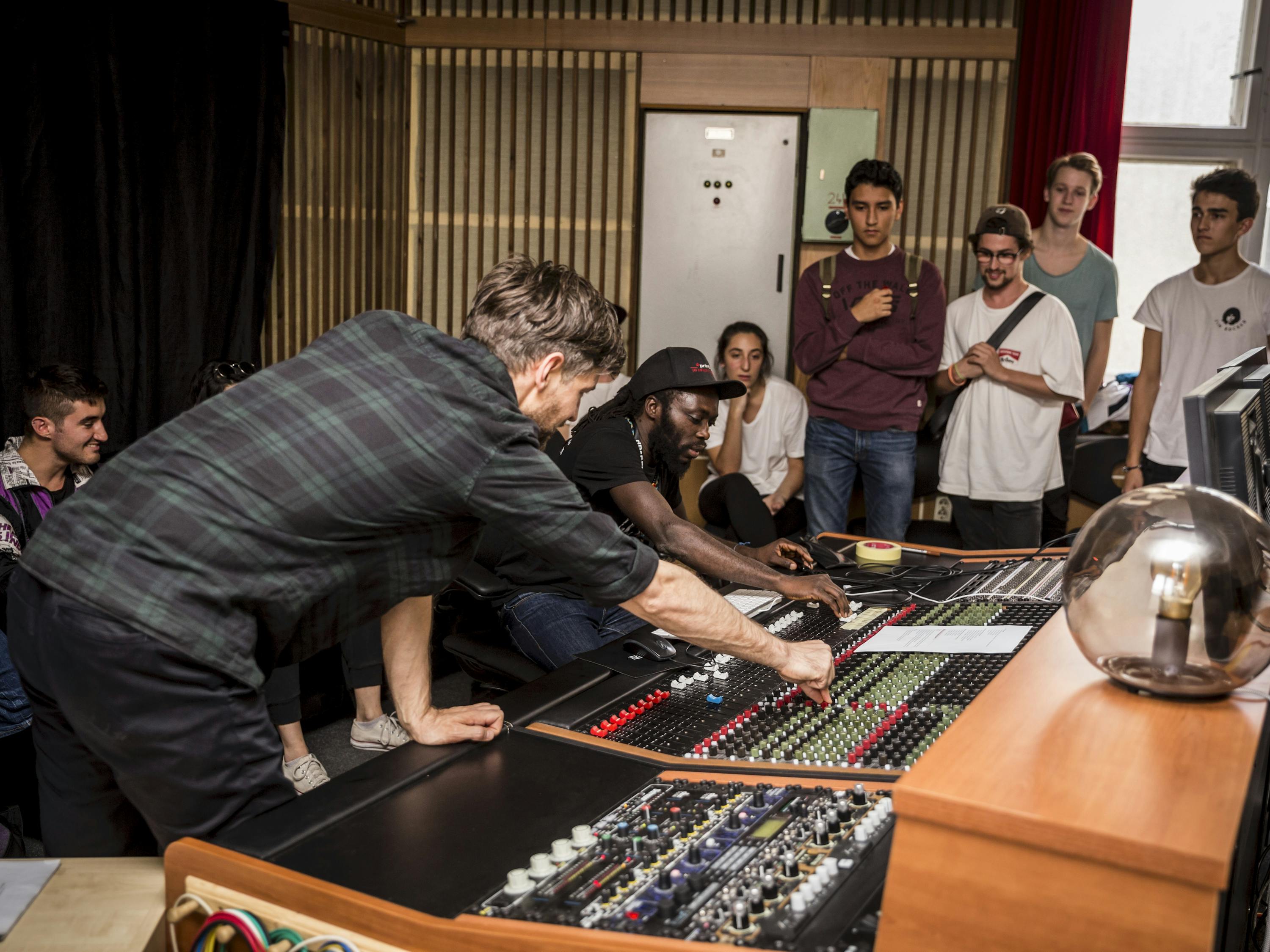 Studio Recording Short Course
A 4 week course for beginners or anyone wanting to build their confidence in the area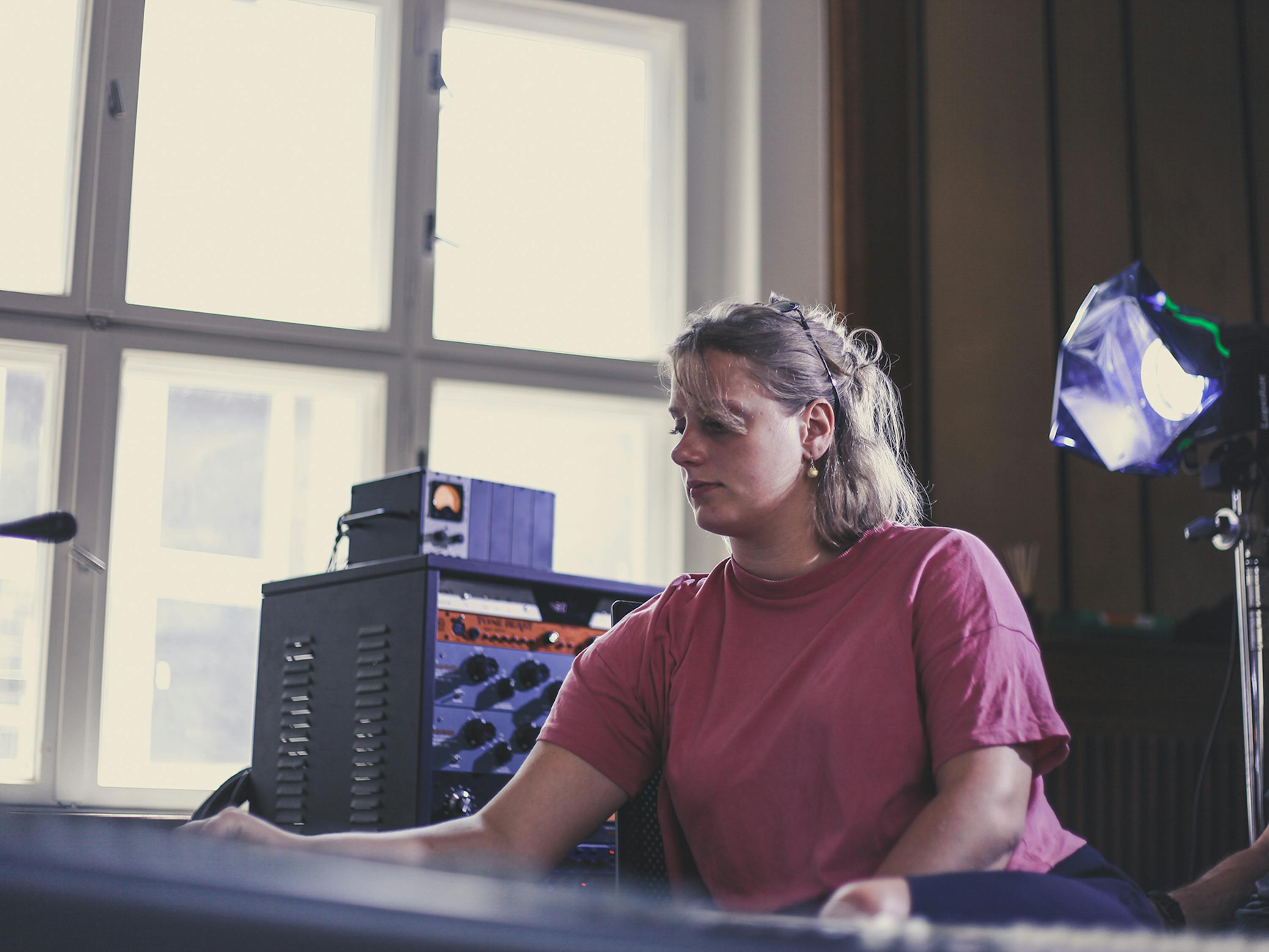 Mixing & Mastering
A 4 week course created with the artist/producer in mind. You have a grasp of the fundamentals but need to develop a new sonic identity, explore new frontiers or push your work to the next level.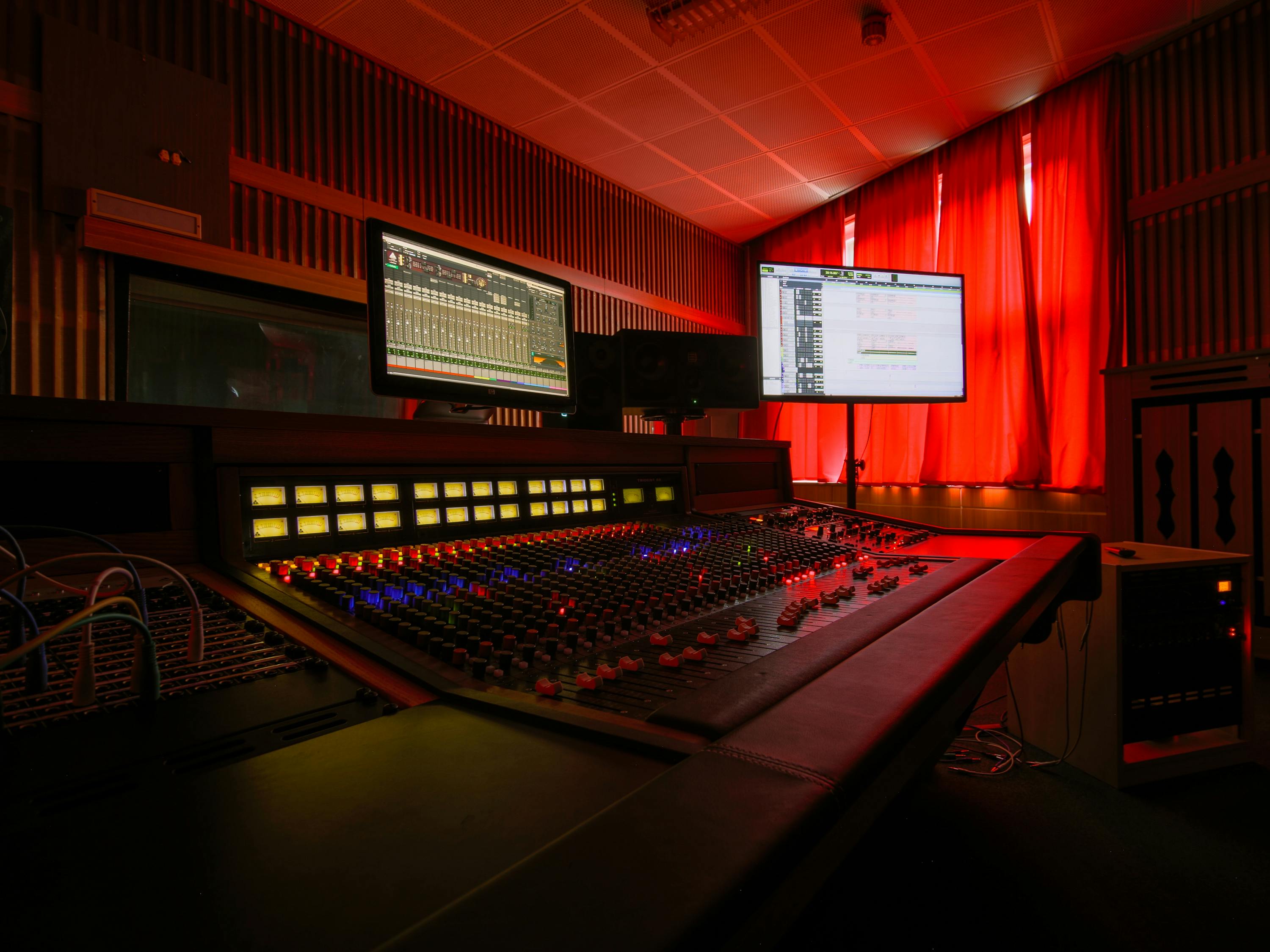 Creative Production in Music M.A.
Celebrate, explore, develop, innovate and magnify your capabilities as a music producer, a sound engineer, a practising electronic music artist, a performer, a composer or a sonic artist