Use challenging real-life scenarios to hone your craft as a master of the recording studio environment and achieve fluency in the language of the pro audio world. Fine tune your unique sonic footprint and communicate coherently as a sound engineer, instrumentalist, music producer or mad scientist!  
Break new ground and change the way music is made in a constantly evolving landscape. Develop unexpected insights from workshops covering everything from high end listening skills for mastering to chopping up tape loops for unexpected moments of sonic magic. 
Blend tradition and experimentation with know-how and can-do to surf the sonic chaos and bring towering musical visions into a concrete and beautiful, recorded reality.
Become the go-to expert in your field and pursue a rewarding and successful career in sound engineering, music production, mastering, sound design, studio composing and a wide range of other opportunities within the music, film and media industries.
Overview
Explore the practical principles of studio recording and mixing, audio production, composition and arrangement, acoustics and sound design. As you take on a range of creative roles in different projects, you will gain valuable hands-on experience from day one.
Throughout the year you'll be producing, mixing and finalising for different artists and/or creating your own pieces for others to produce and master.
studio recording principles and practice… and more practice….and more practice!
the ability to develop, produce and complete a creative product
the essentials of audio production, sampling and sequencing
utilising psychoacoustics and room acoustics for music production and creating unique timbres
familiarising yourself with different DAW systems and tools of operation for audio production
recording, mixing and mastering your own tracks, songs and compositions
making your first steps towards a career in the music industry
Workshops
Studio Recording Principles
Facilitate your understanding of core recording concepts and studio skills. Be guided through the operation of equipment in order to perform recordings, explore techniques and consider musical aesthetics. Interact, experiment and discover the studio with the ultimate aim of creating professional recordings.
Audio Production
Explore and experiment with the key audio production tools and processes within a DAW (Pro Tools) whilst making your own music. 
Sequencing, Synthesis and Sampling
Explore the expansive concepts of sequencing, synthesis and sampling using Ableton Live together with a diverse set of hardware. Transform audio, create unique timbres and discover creative strategies that will help you start, develop and complete your projects.
Composition and Arrangement I
Delve into the world of music theory, analysis and active listening in order to develop a practical "toolbox" for understanding and using harmony, rhythm, and structural tools. Discover the intricate components of music and learn what is happening within classic productions as well as acquiring new skills for your own work.
Studio Recording Practice
Advance your understanding of foundational recording concepts and studio skills. Explore technical and creative techniques in the process of recording guitar, bass, drums, piano and vocals. Organise and run live recording sessions with Berlin based bands and musicians.
Mixing Principles
Learn to use contemporary tonal, dynamic, and panoramic mixing techniques in your workflow whilst also considering the context of musical genre and the expectations of the client.
Sound Design I
Approach the concept of sound design from the perspective of a music producer by considering the range of options available and developing your own production toolkit. From enhancement of vocals to the sonic destruction of drum recordings, examine a broad scope of options that allow you to make and implement decisions affecting the creative aesthetic of a musical piece.
Acoustics
Combine theoretical concepts with practical work through listening, making, measuring, & recording. Uncover links between music production decisions and our hearing system, explore reverberation, create instruments, experiment with mixing techniques and spatialisation, and discover and change the sound variables that alter our perception of music production spaces.
Music Industry
From live performance to digital distribution, the roles and concepts in the music industry can sometimes feel mysterious. Investigate what it means to self-release, enquire into music publishing, dissect common contracts and comprehend the issues surrounding intellectual property.
Building an Artist/Producer Profile
Recognising and developing how you speak to the world is an integral part of the creative music industry. Develop and refine your own artistic identity in a way which enhances your musical values, your visual aesthetic and your public persona. Transform your ability to connect with a wider audience.
Overview
Year 1 goes wide, covering the foundations of sound engineering and audio production. Year 2 goes deep as you build on the foundational knowledge of Year 1. Refine and hone your critical listening and mastering skills. Explore and expand your individual skill-set and creative approach as you dig even deeper into the techniques of mixing, mastering and studio production.
advanced studio recording techniques
recording, mixing and mastering large scale productions (albums, EPs)
band recording and operations of bigger studio productions
comprehensive knowledge of audio production operation tools for different DAW
audio production and composition techniques for multimedia
use of diverse techniques to explore the expansive concepts of sequencing, synthesis and sampling
building a comprehensive knowledge of industry standard tools and techniques
Streams
Engineering (Mixing Practice, Critical Listening & Mastering)
Develop the ability to mix and master various kinds of music to a level sufficient to build a professional career, or realise your own creative vision as a recording artist. Demonstrate a refined understanding of studio production workflow and the finalisation of professional audio projects.
Production (Production Concepts & Practice, Composition & Arrangement II, Audio Production for Medias)
Experiment with the basic tools, methods, techniques and ideas in a more elaborate fashion. Execute larger scale productions and engage with more conceptual approaches to audio production and music creation. Apply your skill set to audio production for visual media embracing the idea of working with and for other creative professions. 
Critical Thinker (Music & Society, Creative Practitioner)
Develop ideas and solutions for academic problems and real world audio professional projects by studying key aspects of the relationship between music and society. Experience the challenges and benefits of researching and building community and collaboration. 
Development
This stream is designed around larger scale projects. Take the knowledge and understanding you have acquired and apply it to full scale audio productions that require industry interaction, academic research, project management and product realisation. Develop projects that require organising, executing and finalising creative products for the music industry or other creative industries.
Workshops
Mixing Practice
This workshop is designed to facilitate a core understanding of foundational mixing methods by exploring the use of tools and techniques that can enhance and refine a musical product. Students will practice the process of preparing a mix, investigate workflow in relation to tools and mixing philosophies, discover digital and analogue approaches, and produce mixes toward a predefined vision.
Production Concepts and Practice 
The goal of this workshop is to broaden the horizons of what is possible when we combine classical methods and tools of music production with modern approaches. During this workshop students will get a rich insight into creative tools ranging from conceptual approaches to music production as well as hands on practical tools. By the end of this process students should be equipped with the ability to develop and hone their own approach to music production, helping them to shape a distinct creative voice. Students will thereby become more confident in taking charge of a creative production process. 
Composition and Arrangement II
Building upon the fundamentals of music theory explored in Composition and Arrangement I, this workshop will investigate the significance of form, inter-related musical material, theme & variation, complex rhythmic material and methods for devising and utilising unique musical systems. 
Music & Society 
This workshop builds on the foundations laid out in the first year Music & Culture workshop. Students will discover, analyse and discuss the inseparable connection between social phenomena (politics, trends, economy, etc.) and their own musical reality. By doing so, students will be equipped with the tools and methods required for approaching challenging, theoretical questions surrounding music through an academic lens. 
Critical Listening & Mastering
On successful completion of these workshops students will be able to create professional masters of musical products. These sessions aim to improve technical listening skills in relation to mastering as well as explore studio requirements, tools, techniques, workflow optimisation, and client communication, all in context with running a mastering session. 
Audio Production for Media 
The main focus of this module is to provide the analytical and production skill set required in working with sound and music to image. Students will learn to improve their listening skills, get to know the most important stages in audio production for film, video and other visual media and create a portfolio of work which shows a personal perspective. Students will develop personal, creative and technical workflows and practice to improve their analytical and creative skills.
Creative Practitioner (Entrepreneurship)
This workshop is built on the idea of further developing the students' understanding of themselves as an artist or producer and their position within the ever-changing social and economic environment. Students will explore current niche markets in order to distill outlooks and opportunities for themselves and derive an understanding of what it takes to be an audio professional in contemporary times.
Overview
Consolidate your creative practical skills. Define your production vision and prepare to present it to the world. Produce and craft your own creative project from conceptualisation to public release. Actively collaborate with like minded individuals. Establish a professional framework and launch yourself in the music scene with empowering personalised projects that prepare you for the real world and your chosen path.
Throughout all 3 years of our Creative Audio Production & Sound Engineering program you will be creating an unparalleled wealth of audio material for your public-facing portfolios, while broadening your perspective on the creative techniques and practices necessary to pursue your creative calling.
explore and define your own distinct and creative approach to music production
manage your own creative projects from conceptualisation to realisation
discover creative strategies for starting, developing and completing musical pieces
become proficient in providing creative input to someone else's track, song, album, composition for film etc
use your sound engineering and audio production expertise to lead studio recordings
develop new and innovative music production and recording methodologies
appreciate and assimilate techniques from music productions of the last 75 years
Achieve an internationally recognised BA Hons degree in Creative Audio Production & Sound Engineering
Projects & Modules
MAJOR PROJECT
Your major project is covered by the following modules. The module descriptions provide a starting place for how this project will look and feel however the full picture is entirely reliant on the individual choices you will make as a result of your time with us.
PUSH1: Frame
Produce and refine a proposal for your major project. Utilising skills and knowledge you've already acquired, set new challenges you don't yet know how to overcome. Be bold, be ambitious and take risks. Become a specialist in the area you are working, whilst producing a tangible outcome in a medium you can share with the world.
PUSH2: Invent
An intensive production period working on practical research, exploration, production, refinement and completion of your project. Overcome inevitable roadblocks and issues along the way in order to complete a finished artifact and receive weekly critique and feedback sessions to support your journey.
PUSH3: Launch
Develop and employ an appropriate strategy for getting your work out into the world. We want your project to connect with people in a way that is meaningful for you and that sets potential creative and practical foundations for your life after Catalyst.
MINOR PROJECT
Alongside your major project you'll have a choice to make between two minor projects (PUSH4 or PUSH5) which will complete your honours year. 
PUSH4: Process (Option A)
Define, develop and provide a service/skill for an external client or collaborator. Document and reflect on the process in relation to professionality, communication, self-development, standards and expectations. Engage in real life collaboration, networking, client acquisition, communication & negotiation to further your own professional growth. Thought of in another way, imagine your work life starts now. What do you need to start out in a profession of your choice as a creative professional?
PUSH5: Dissertation (Option B)
A large scale research and investigation project culminating in a 10,000 word (+/-10%) written thesis. Define a topic/area that you're passionate about and explore it with as much depth as possible, demonstrating an ability to understand the ideas of others, form your own ideas and opinions and present them coherently in a long form essay. 
There's a special place every artist seeks to be. Being challenged but not slowed to a halt, inspired by profound feelings and thoughts, yet totally in the present moment. It's called 'being in the flow'. 
The controls of this course are set directly for the heart of your creative process, arming you with the skills, discipline, and most importantly, the wild creative energy required to make a deep impact.
However you measure it and whatever artistic realm you are working in, most creatives would like to achieve success with their creative endeavour. There are many types of success an individual may want to achieve. From successful completion of an artistic exploration all the way through to financial security and a global audience. 
There are many skills required to develop these dreams into real and practical futures. Our optional course in self-development and leadership is the 'rocket fuel' which will provide you with the frameworks, the focus and the drive to help realise your future.
Self development to better understand how to take decisive action, to communicate powerfully with others and take an honest look at how you limit yourself. Leadership to complete your creative project, to bring your work into the external world and to attract an audience to share, appreciate and follow your work. 
Leadership
The employment model in the music industry has transformed over the last 25 years. Roles with permanent contracts do still exist but it is much more likely that you will work either as a freelancer or as part of a small startup on your way to professional creative autonomy.
The music industry never ceases to evolve and reinvent itself. We aim to provide you with an education that enables you to either be a change maker or to be capable of adapting and staying at the forefront of this change.
Here are some areas you may find yourself working in:-
Mastering engineer, producer, field recording, recording engineer,  mixing engineer, urban soundscape designer, live engineer for events or installations, mixing engineer, audio and music production for games, advertisement, film, interdisciplinary arts projects, and working in related fields such as record labels, publishers, artist management companies to name but a few.
Our UK and Berlin centres have graduates working across the music industry from Abbey Road Recording Studios to the Glastonbury Festival and everything in between.
Our audio production and sound engineering degree tutors are industry experienced with a passion for passing on their knowledge to others. Say hello to some of the tutors that will be supporting you throughout your learning process.
In the end it doesn't matter what we say or do. What matters is the work of our students. Have a listen and decide for yourselves.

Sneak Peak into the Future
We're proud to present the final projects from our 3rd year students. These personal projects reflect the skills, growth, and interests they've developed while studying with us.

Soundcloud
Dive into a selection of some of our favourite radio shows, compilations, student tracks and albums.

LIVE from Funkhaus
Etikett Radio is Catalyst's student-run radio station broadcasting daily from Funkhaus.
Access to Higher Education
For those wishing to join our main music courses, but lacking either practical experience in music production or the formal education requirements to apply through standard entry, we offer an additional short primer workshop to run alongside any 4 week summer short course.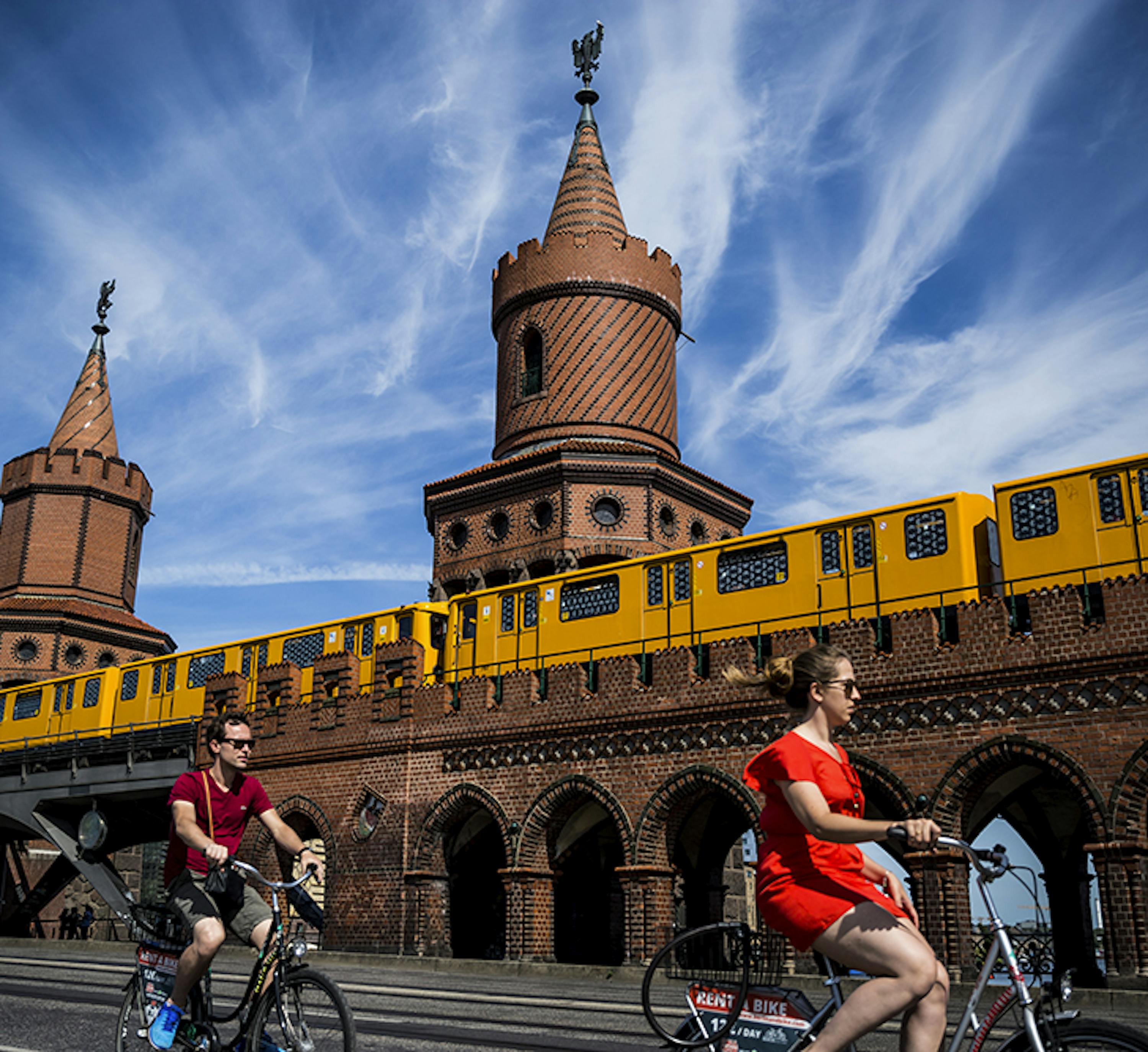 CAP HE Certificate
Our 1 year creative audio production and sound engineering course.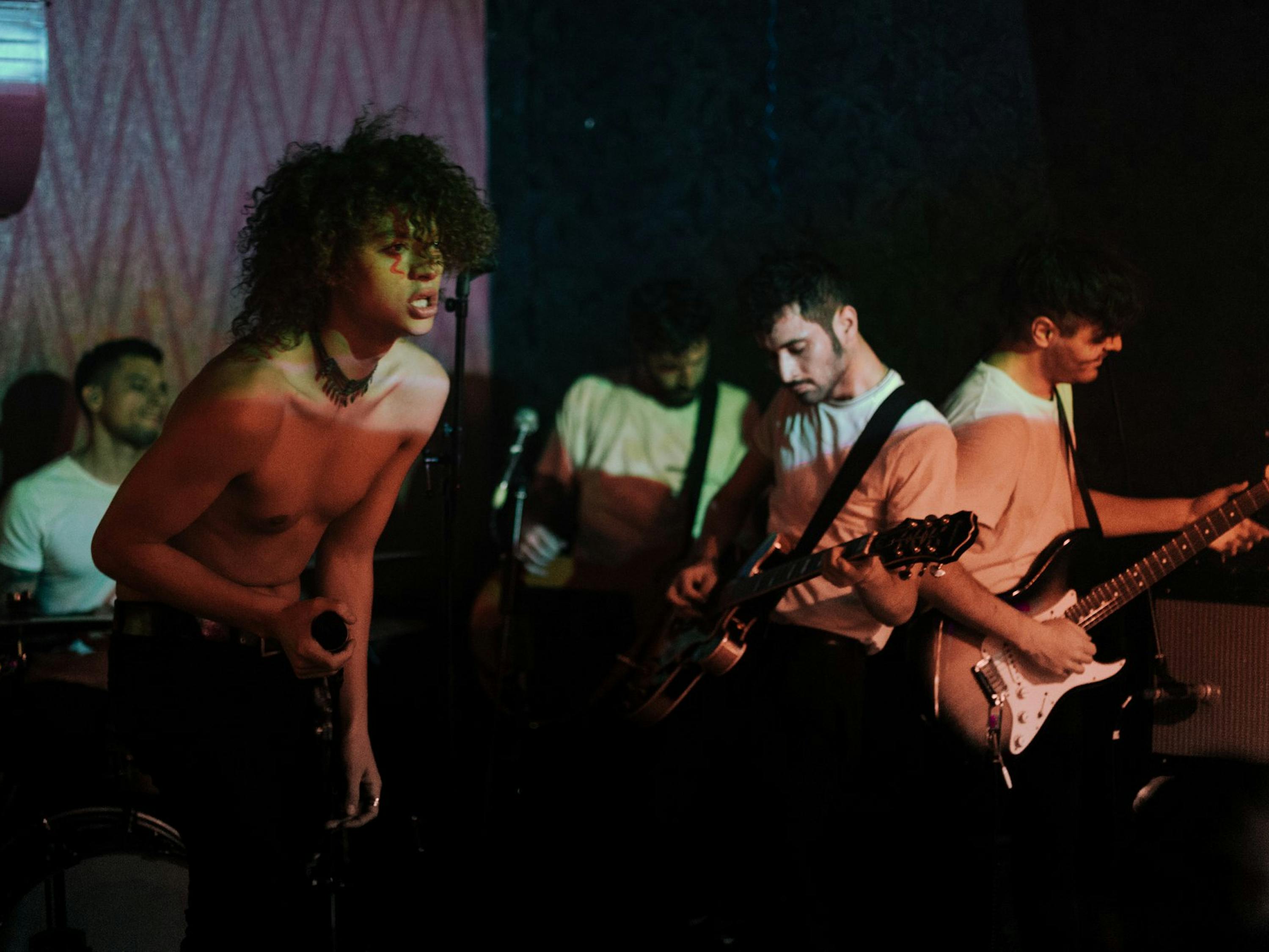 Studio Recording
A 4 week course for beginners or anyone wanting to build their confidence in the area.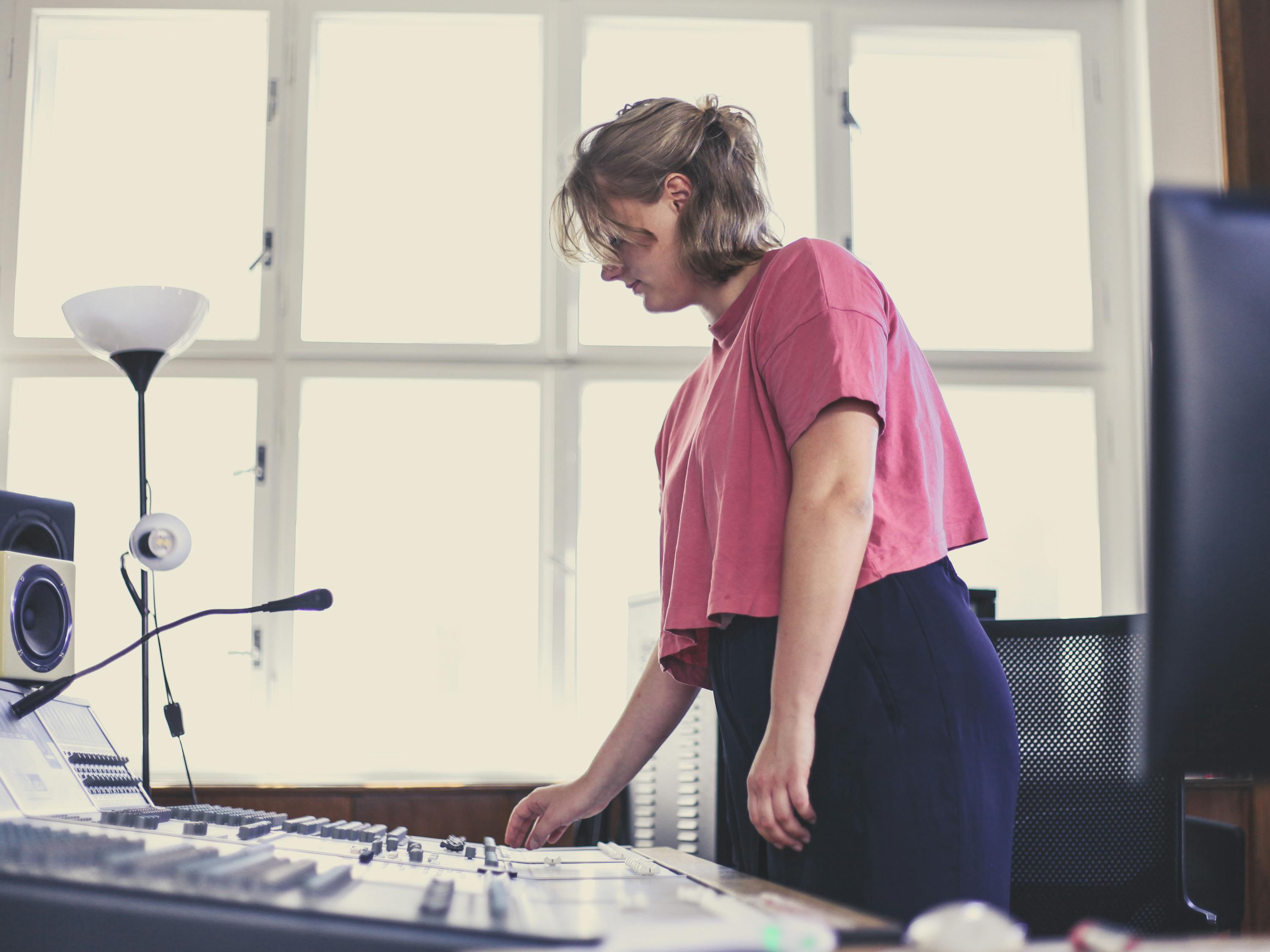 Mixing & Mastering
A 4 week course created with the artist/producer in mind. You have a grasp of the fundamentals but need to develop a new sonic identity, explore new frontiers or push your work to the next level.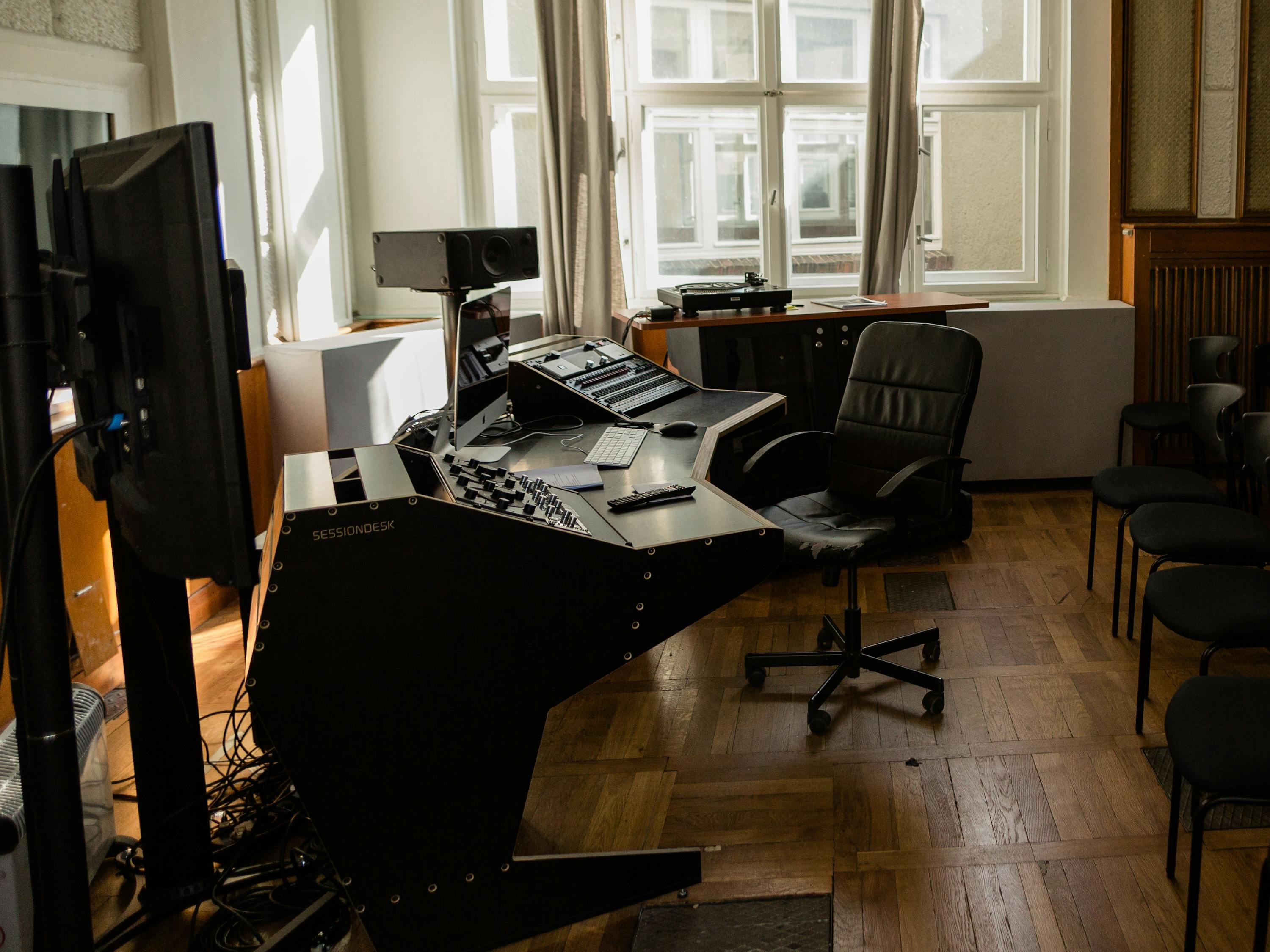 Creative Production M.A.
Celebrate, explore, develop, innovate and magnify your capabilities as a music producer, a sound engineer, a practising electronic music artist, a performer, a composer or a sonic artist