Our Creative Production (Music) MA is driven by practice and most importantly, it's all about you and your ideas. Pursue your chosen area of interest, desired specialisation or passion project through an iterative practice-based research approach supported by workshops, guest sessions, seminars, individual mentoring, and group work.
Widen and deepen your frames of musical and conceptual reference. Our seminars and workshops provide a thorough grounding in practice-led research methodology alongside a wider range of research in sound, music and the arts.
Our Creative Production (Music) MA provides a clear but flexible framework for negotiated and self-directed learning. The course is not intended to give answers to your questions, but to stimulate curiosity and most importantly: to provide you with a set of tools with which to explore and develop your personal research ideas and concepts.
During this intensive and challenging year (or 2 years part-time) our team will supervise and guide you through a constant cycle of creating, critiquing, self discovery and growth.
Design and develop your own practice based research programme surrounded by an inspiring community of students from around the world who will act as mentors, peers, collaborators, audience and fellow travellers.
Consider this a turning point, a moment to define or redefine the next chapter of your practice whilst asking yourself this essential question:
Who are you, and what do you plan to contribute to the world?
What is creative production?
Explore, develop and innovate your capabilities as a music producer, a sound engineer, a practising electronic music artist, a performer, a composer, a sonic artist or work with artistic practitioners from other fields whilst building and enhancing your artistic practice and creative industry profile.
Creative production is an intentionally broad term. Music production, recording, composition, programming, performance, sound design, improvisation, instrument design, sound art, sound for games, sound for film, field recording, artistic research, critical theory, new media, cross media, or interdisciplinary work. You bring your field of interest and your inspiration as a starting point, and we'll help you develop from there!
The five lines of investigation
During the course you will complete 5 modules that we think of as separate investigations. These will be unique to each student, but they tend to follow the structure below:
Proposal - The first part of the course will focus directly on the production of a detailed research proposal and a research contract and work plan agreed between you and your supervisor.
Investigation 2 - will focus on breadth, and will include contextual investigation of some kind, this may take the form of a literature review, an overview of an area, discipline or concept that is important to the research. It could also include more practical investigations.
Investigation Pieces 3 and 4 - will go in greater depth into two aspects of your research. This can take many forms, but it might mean, for example, concentrating on particular paths of artistic practice, focussing on the development of particular technical skills, developing an incisive conceptual framework for your work. Think about this as using a set of different lenses through which to view your work. A level of self-reflectiveness, including a relationship between theory and practice is also expected. 
Investigation Piece 5 will be your final submission and will be the culmination of your research and learning. In this module you are expected to submit a substantial piece of original work, working with the full breadth and depth of knowledge, skills and experience you have developed throughout the previous four modules.
Skill
In our Skills Sessions we've had basic studio training for those who need it and introductions to multi-channel audio, audio processing and audio phenomena, analogue modular synthesis, light and sound, sensors and controllers, field recording, techniques for installations and Max MSP.
Thinking In Sounds
In our Thinking in Sound sessions we have listened to, read and discussed the work of many thinkers and artists, including Pauline Oliveros, Jacques Derrida, Éliane Radigue, David Hykes, Autechre, Denis Smalley, Roland Barthes, Oneohtrix Point Never, King Sunny Ade, Evolution Control Committee, Mark Fisher, Situationism, FKA Twigs, Iannis Xenakis, György Ligeti, Pierre Schaeffer, Stewart Lee, Susan Sontag, David Sylvian and Derek Bailey. 
Guest Artists
Presentations from guest artists include Nicolas Collins (composer, improviser, master-hacker), Sabine Vogel (Flute, Electronics, Composer, Installation), Insa Langhorst (Film-maker, Visual Anthropologist), and Bob Ostertag (Synthesist, Composer, Improviser, Theorist, Activist). 
Our M.A. students this year come from a background of song-writing, house, techno, folk, Jazz, composition for dance choreography, experimental and electroacoustic music and free improvisation. The student projects include themes such as field recording/hydraulic sounds, artificial Intelligence, human voice and spirituality, hauntology, Janet Jackson, the roles of electronics and sampling in popular music, semiotics, free improvisation and song forms, interactive, delay network installation, culture jamming and 4D multichannel composition using the internationally unique Monom system based at the Funkhaus.
If you'd like to receive a final project portfolio from a recently graduated M.A. student, please get in touch with our Admissions team and we'll be happy to share the document with you for reference.
You'll find this course suitable if you're interested in:-
developing and growing your own individual project, creative concept or musical idea
strengthening and refining your creative vision and approach
deepening the relationship with your work within and beyond your own parameters
establishing your own distinct approach to creative production with research
expanding your understanding of other creative pathways
navigating between different aspects of musical inquiry and concepts
engaging in independent practice led research
developing new and innovative production techniques
receiving mentorship from field and industry experts
realising the full potential of your creative work
joining a progressive learning community supported by a dedicated team of experienced facilitators
living and working in Berlin, one of the most exciting cities on the planet for music makers
collaborating with an artistic community of like minded people from over 80 different countries
Testimonials
As part of the application process, we ask that you submit a project proposal. This proposal is the starting point for a project you'd like to complete whilst studying on the MA. Before starting this we strongly advise that you get an initial overview of artistic research and practice-based research. Click on Read More below for a page of definitions and discussions to get you started.
Read more
However you measure it and whatever artistic realm you are working in, most creatives would like to achieve success with their creative endeavour. There are many types of success an individual may want to achieve. From successful completion of an artistic exploration all the way through to financial security and a global audience. 
There are many skills required to develop these dreams into real and practical futures. Our optional course in self-development and leadership is the 'rocket fuel' which will provide you with the frameworks, the focus and the drive to help realise your future.
Self development to better understand how to take decisive action, to communicate powerfully with others and take an honest look at how you limit yourself. Leadership to complete your creative project, to bring your work into the external world and to attract an audience to share, appreciate and follow your work. 
Leadership
The employment model in the music industry has transformed over the last 25 years. Roles with permanent contracts do still exist but it is much more likely that you will work either as a freelancer or as part of a small startup on your way to professional creative autonomy.
The music industry never ceases to evolve and reinvent itself. We aim to provide you with an education that enables you to either be a change maker or to be capable of adapting and staying at the forefront of this change.
Here are some areas you may find yourself working in:-
Mastering engineer, producer, field recording, recording engineer,  mixing engineer, urban soundscape designer, live engineer for events or installations, mixing engineer, audio and music production for games, advertisement, film, interdisciplinary arts projects, audio production, remix engineering, contemporary DJ performances, recording artist, performance artist, audio creation for events and brands, creative advertising, sample packs for labels and other artists, sounds installations, programmer, sound and music for games and film, interdisciplinary arts projects, and working in related fields such as record labels, publishers, artist management companies to name but a few.
Our UK and Berlin centres have graduates working across the music industry from Abbey Road Recording Studios to the Glastonbury Festival and everything in between.
Our audio production and sound engineering degree tutors are industry experienced with a passion for passing on their knowledge to others. Say hello to some of the tutors that will be supporting you throughout your learning process.
International learning community
Our international creative campus is located at the historic Funkhaus in Berlin – it's hard to imagine a better location for creative endeavour and learning! Through the lens of an international cohort of students we aim to promote and support the exchange and debate of philosophical, political, social and ethical issues from a range of different cultures and backgrounds. Our engaged postgraduate community are then well-placed to spearhead these conversations and create work that addresses the challenges of a multi cultural but ever more connected world. To see our shared concerns as human beings whilst celebrating our diversity and our mutually enriching differences.
Handmade electronic instrument legend Nic Collin's double workshop
We welcomed Nic Collins for two visits with the Creative Production in Music M.A. students. Find out about their workshop making Nic's "crackleboxes" and a deep dive lecture into American composer Alvin Lucier.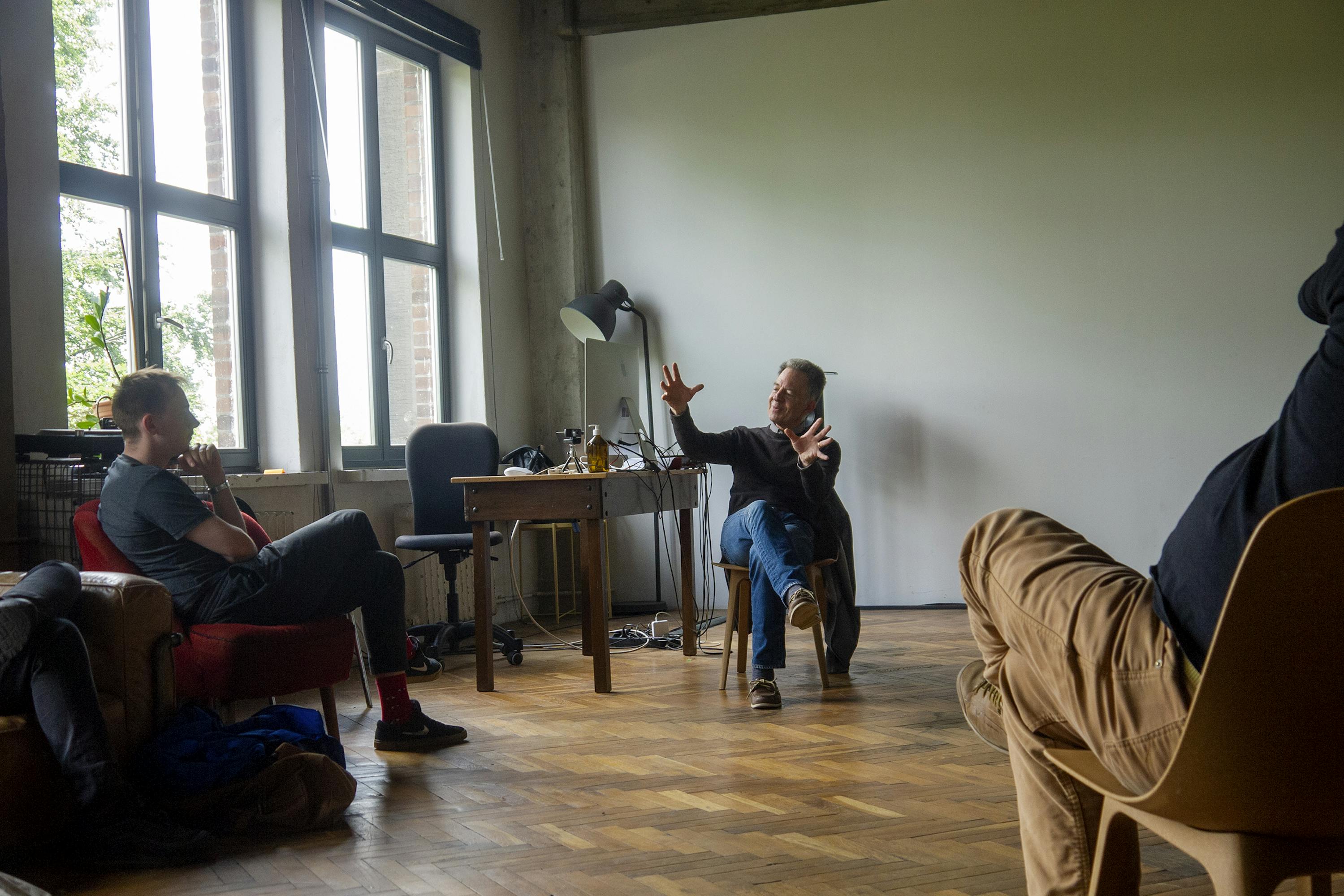 Making music in time: a look at VIBKO's masters project
Deep dive into the practice-based research project of Creative Production MA alumnus Ole-Jacob Sand, aka VIBKO, focusing on the creative potential of live performance in his final project, titled 'Making Music in Time'.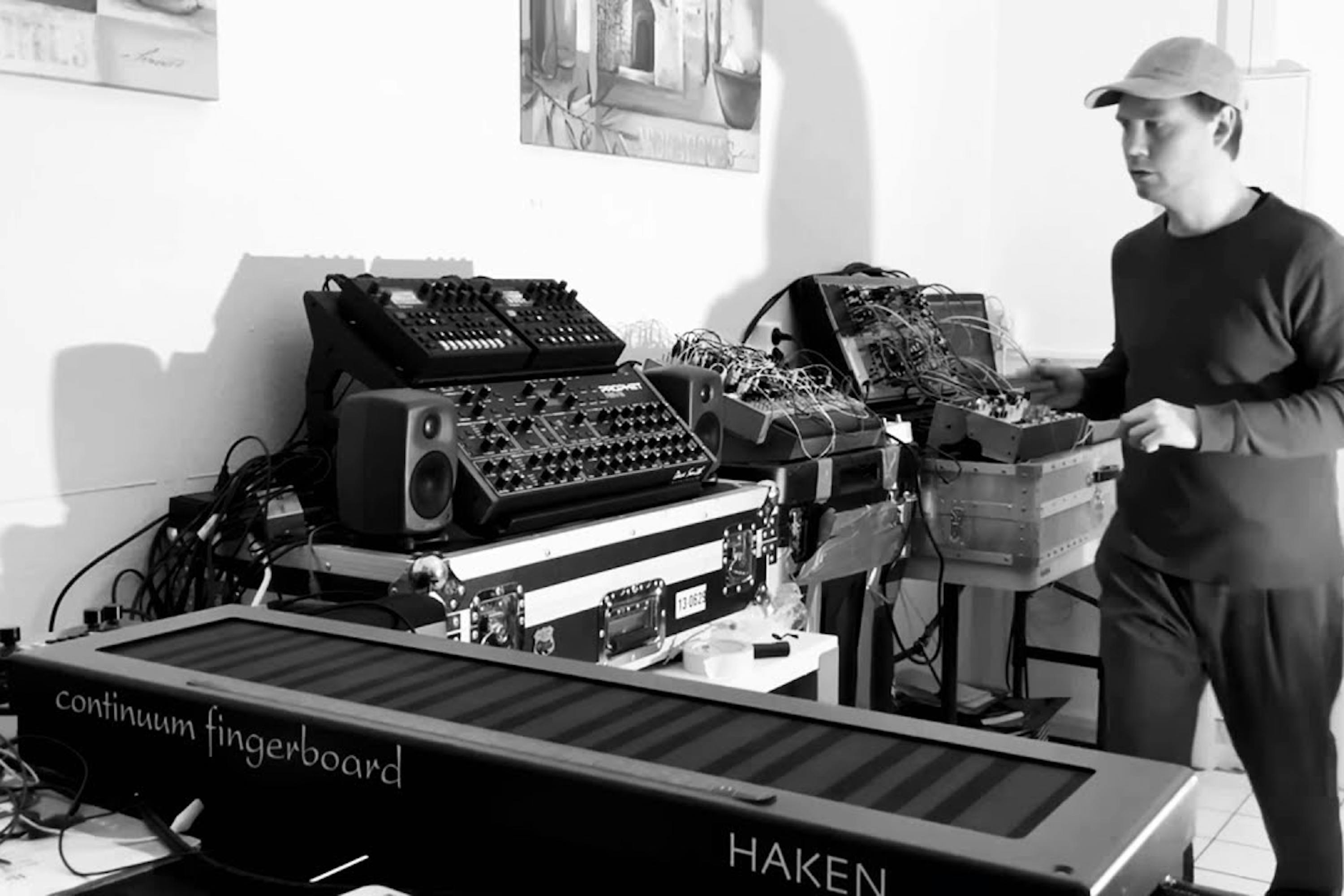 Five concepts to explore in our innovative creative production Masters Degree
We explore five possible concepts for our Creative Production Masters Degree in music with the help of our tutors and students. 

Creative Production MA lead Richard Scott on his collaborative release
We speak to our MA programme lead, synthesist Richard Scott, about his fascinating collaborative release with trumpet player Axel Dörner: A Journal of Elasticity.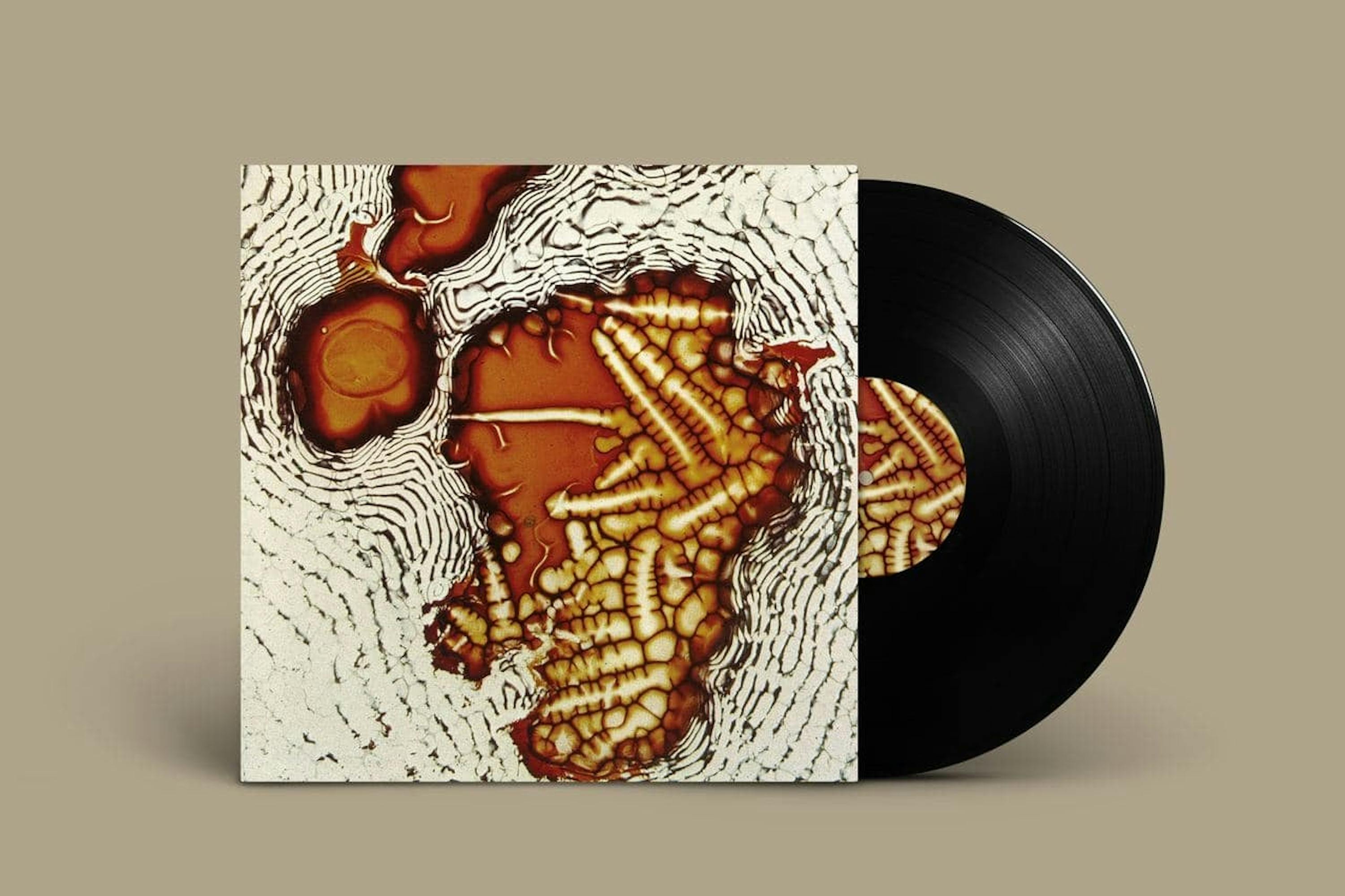 Shehryar Ahmad exploring the subconscious effects of ambient sound
M.A. alumnus's project, 'Study of Place: The Perception of Ambience' was a full immersion into ambient sound. Explore Shehryar's investigation into sonic immersion, spatial sound and binaural audio.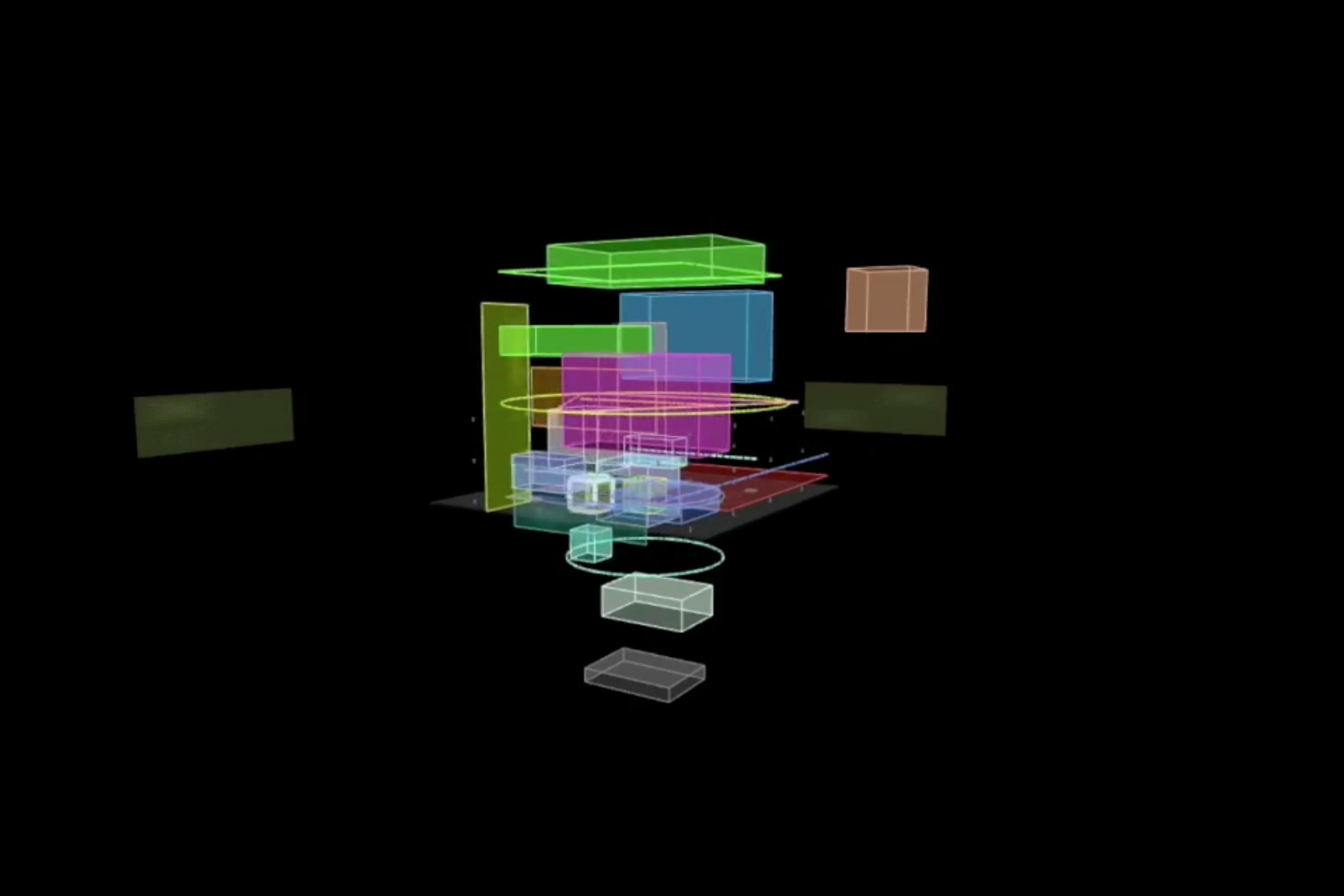 Collective sound from classroom to live on radio in 12 hours
Lukas Grundmann of Berlin's collective Cashmere Radio visited our M.A. students.