Develop your creative voice as you explore the principles of sound design, audio production and music composition for film, TV and emerging audiovisual storytelling formats. 
This hands-on and highly collaborative course has been designed to give you a broad overview with focus on your potential. You will learn the technical skills and creative techniques required to develop a rewarding career as a sound designer, audio specialist and music maker for the filmmaking and media industry. 
Gain first-hand experience from day one by working across a broad range of linear media productions such as soundscapes and scoring for film, tv and animation, as well as the basic principles of sound design for nonlinear audiovisual narratives. Throughout this course you will be learning how to enhance audiovisual and multimedia projects with audio solutions.
From studio recording and post-production, to linear composition, mixing, sequencing, sound design and synchronisation, you'll be thrown into a range of specialist and creative roles for diverse multidisciplinary projects in close collaboration with our film, visuals effects, acting and music students. 
By the end of the year, you will have built a portfolio of creative and industry-relevant work, and walk away with the ability to work on music or sound briefs with confidence, making use of a range of technical tools and processes that will allow you to take on any new creative endeavour that comes your way.
Undergraduate | HE Certificate - 1 Year
You'll be challenged on a regular basis to provide creative and technical sound and music solutions for diverse media productions, from short film scores, theatre sounds, to newer storytelling technologies. 
Our workshops and seminars are designed to help you grow a professional and creative toolkit that will enable you to: 
Understand the audio production and media industries with specific reference to self-production, autonomy, entrepreneurship, marketing and enterprise
Effectively identify and utilise suitable software and hardware tools for a specified brief
Develop a critical perspective of the broader field of creative sound and music practice as well as its relationship with media culture
Understand the impact of specific technologies on the music composition, production and sound engineering process
Know how to plan, develop and problem-solve in both academic and practice-led projects
Learn how to balance personal aesthetics with the requirements of an external client/collaborator
Make your first steps towards a career in the film and media industry
Learn more about this programme
Development
Get support and guidance for your projects and assessments each semester. Our programme advisors will foster a sense of community and encourage dialogue between workshops, helping you develop a well-rounded artistic perspective.
Composition for Visual Media
Develop a foundation in composition, combining instrumental and electronic music within visual media. Gain essential skills in audiovisual storytelling and studio production, including voice-leading, ear-training, harmony, and audio/video sequencing. This first semester workshop unifies students with diverse interests and a wide-range of experience.
Audio Production
Get an overview of essential production tools and acquire hands-on experience in synthesis, sampling, audio effects, digital audio workstations and sequencing, as you start to develop your own distinctive palette.
Location Recording & Foley
Learn how to create realistic film scenes by capturing audio on location and in studio recordings. Master microphone and recording techniques for foley, ambience and diegetic audio.
Reading an Image
Gain a deeper understanding of the context of your work and its relationship with society and other creative disciplines. Think and see with a fresh perspective, connect sound and image, and develop a common language with collaborators and clients across various media.
Art Direction
​​Delve into curatorial practices and art direction, including music supervision, concert and exhibition concepts, festival direction and collaboration between artists, directors and curators. Understand the criteria, expectations and vocabulary within art direction in order to enhance your curatorial projects and readiness for briefs and commissions.
Spatial Practices and Sound Walks 
Enrich your understanding of space-based artistic practices and learn how space can be approached from a meaningful, human perspective, beyond the technological possibilities of spatial audio and VR. Engage in off-site sound walk experiences and understand sound walks in the connection to acoustic ecology, artist-political movements such as Situationism, video games and augmented reality.
Orchestration and Instrumentation
Discover the impact of instrument and sound palette choices on composition legibility and mood – choices that create a meeting ground between composition and sound design elements. Work with analogue and digital workflows, incorporating percussion and non-pitched instruments. 
Sound Design
Craft sound with electronic instruments, covering historical developments and modern sound design. Develop fundamental technical skills while being supported in independently bringing unique approaches to life.
Postproduction Workflow
Gain hands-on experience in organising, arranging, editing and exporting your work, while sharing a workflow with collaborators such as editors and directors. Learn how to customise workflows and develop skills in cleaning and editing audio, including dialogue recorded on location.
Mixing Principles
Get an introduction to current essential mixing tools and practices. Learn the basics of mixing, from organising mix structures to developing an awareness of spatial and dynamic elements.
Exhibition
Learn how to present your work through exhibitions, performances and mixed-reality formats in this theoretical and practical training ground. Put your understanding of the entire exhibition process into practice by collaborating with external venues and art spaces or creating your own platforms and interventions for public presentations.
Storytelling
Enhance your storytelling skills across a range of narrative devices, from storylines to purely visual or even audio-driven narratives. A primer in storytelling techniques across various media will strengthen your ability to reinforce and clarify a story, or to venture beyond tradition in pursuit of your own signature style.
Artist Profile
Get guidance on how to present your creative and professional profiles effectively. Reflect on your unique attributes to connect with clients and audiences. Learn how to combine words and images that act as a shortcut for expressing your creative practice.
From Hollywood to Sundance, to Epic Games or the Webby awards, sound designers and specialists are gaining recognition for delivering iconic sounds across the media and filmmaking landscapes. 
The growing need for professional sound design and music composition in the media and arts sectors is expanding alongside the gaming, social media, film and TV industries. This course responds directly to the increasing demands for audio technicians and creatives who are able to deliver quality solutions for different media formats. 
By gaining a thorough understanding of how specific technologies impact the music composition, production and sound engineering process, you will be able to ride the wave of shifting formats and industry-shaking developments.
The media industry never ceases to evolve and reinvent itself. We aim to provide you with an education that enables you to either be a change maker or to be capable of adapting and staying at the forefront of this change.
The last 30 years have seen unprecedented growth in the audio and music for media sector with the proliferation of the gaming industry, accelerated production needs for the film/TV and social media industries, as well as the expansion of app and mobile based technologies that require creative audio solutions.
There is growing demand for creative practitioners that are able to adapt to the shifting formats and technologies, from AAA games to indie film developments. Roles with permanent contracts do still exist but it is much more likely that you will work either as a freelancer or as part of a small startup on your way to professional creative autonomy.
Our programme has been designed to give you broad yet relevant experience in a number of specific industries for you to progress into your chosen area of interest.
Here are just a few of the fields you can aspire to after completing our 1-year HE certificate course: 
Music composition for film
Film scoring and arrangement
Game sound composer / arranger
Web audio
Audio app development
Interactive / installation art
Your initial progression choice will be whether to make your first foray into the music industry or to continue your development in the second and third year of our Music and Sound Design for Visual Media Bachelor's degree course.
There is no right and wrong answer here. It will depend on the skillset you have already developed and what you are planning to do in the music industry.
Your success in either depends entirely on you – what you bring, your approach, and the grit, passion and sheer determination with which you take the next course or start your first project in the music industry.
Music and Sound Design for Visual Media BA degree
However you measure it and whatever artistic realm you are working in, most creatives would like to achieve success with their creative endeavour. There are many types of success an individual may want to achieve. From successful completion of an artistic exploration all the way through to financial security and a global audience. 
There are many skills required to develop these dreams into real and practical futures. Our optional course in self-development and leadership is the 'rocket fuel' which will provide you with the frameworks, the focus and the drive to help realise your future.
Self development to better understand how to take decisive action, to communicate powerfully with others and take an honest look at how you limit yourself. Leadership to complete your creative project, to bring your work into the external world and to attract an audience to share, appreciate and follow your work. 
Leadership
Our tutors are industry-experienced professionals and creatives with a passion for passing on their knowledge to others. Say hello to some of the tutors that will be supporting you throughout your learning process.
Music and Sound Design for Visual Media
3-years BA Hons Bachelor Degree.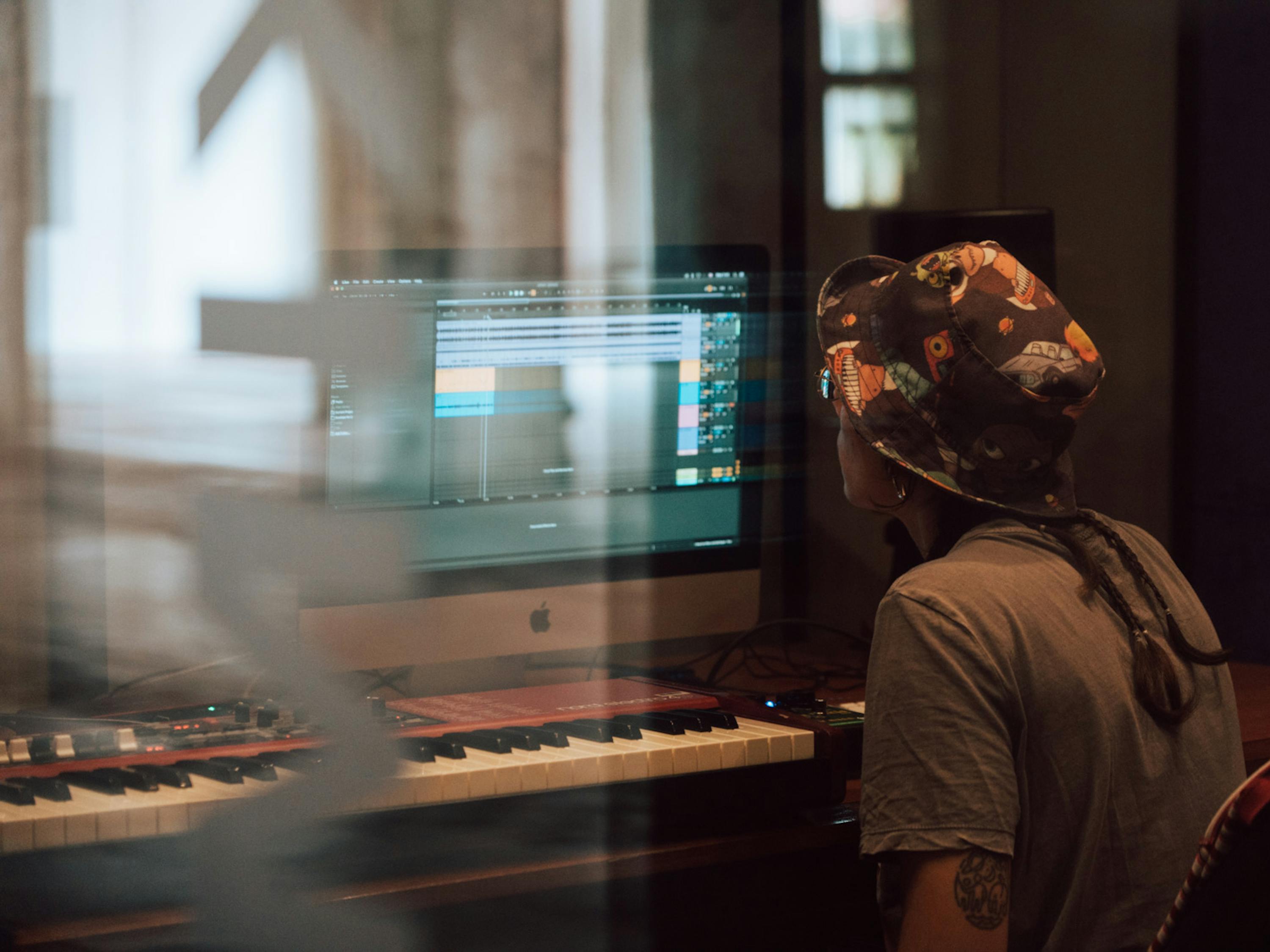 Creative Audio Production and Sound Engineering
3-years BA Hons Bachelor Degree.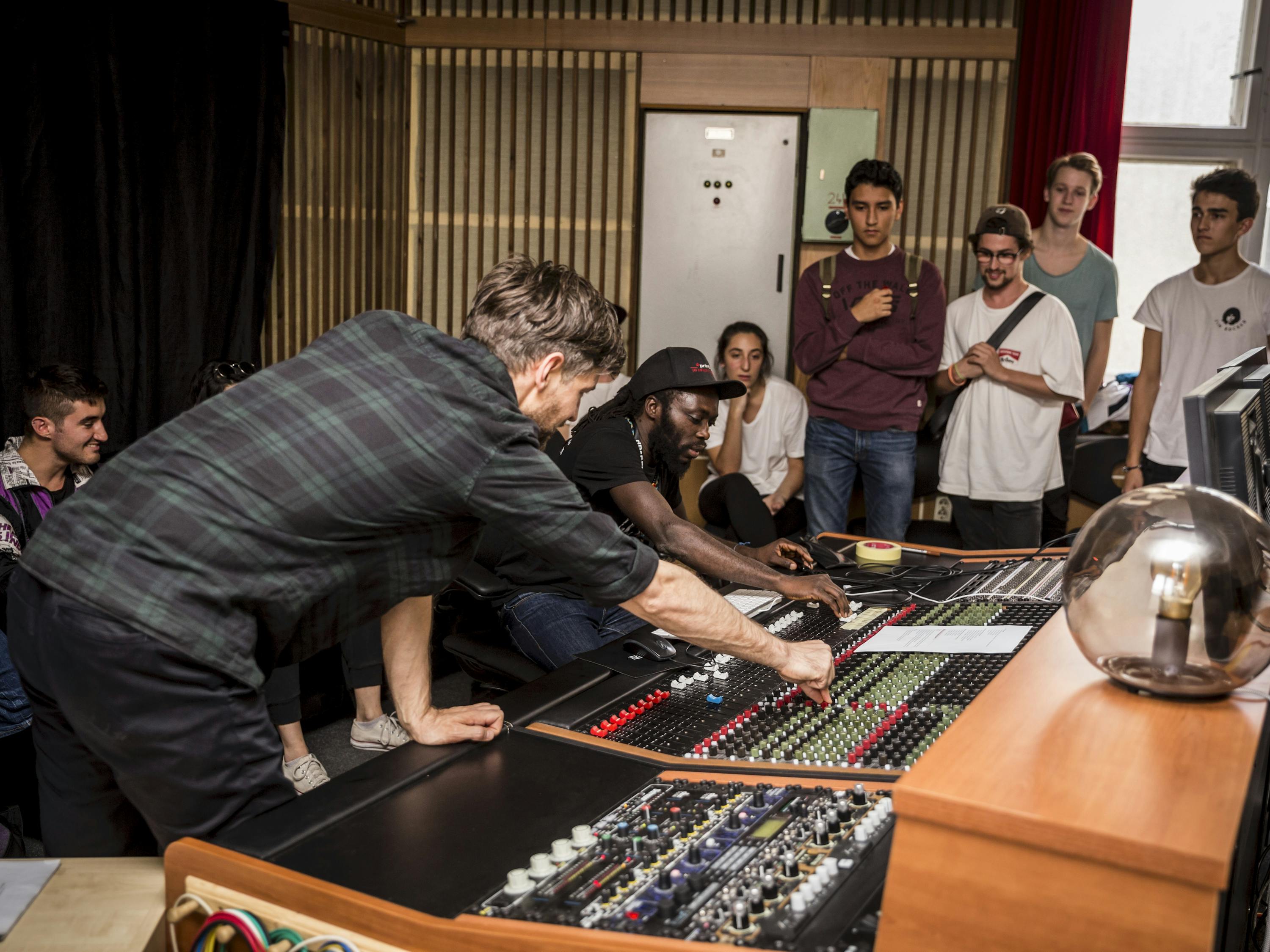 Studio Recording Short Course
4-week summer short course.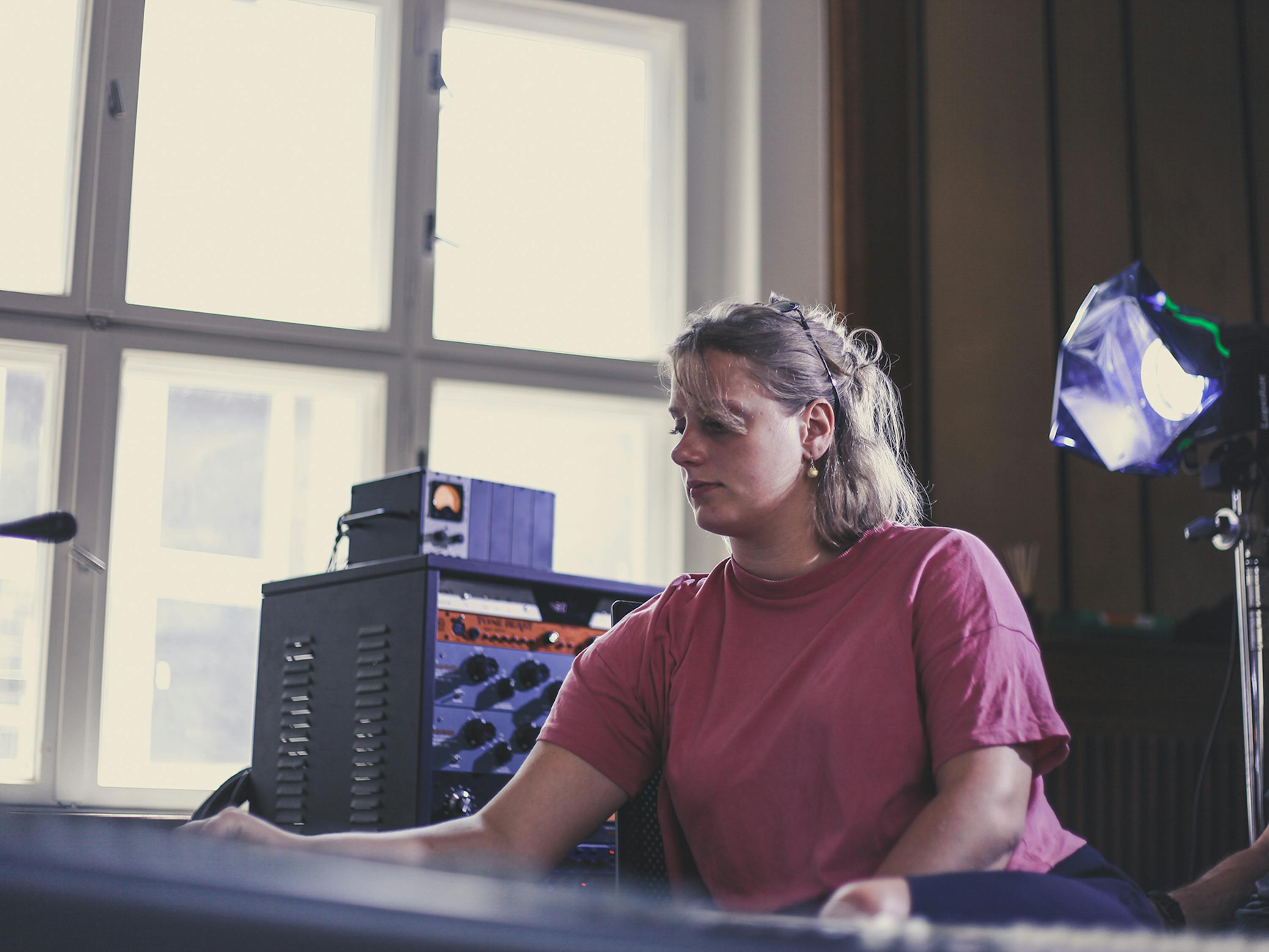 Mixing & Mastering
4-week summer short course.