In the world-class creative media metropolis of Berlin, 8 minutes on a tram from Ostkreuz past an industrial landscape of concrete factories and power stations, the extraordinary and internationally unique Funkhaus complex looms into view.
Adjacent to the Spree and overlooking the Plänterwald, Berlin's historic Funkhaus exudes a creative magic which puts a smile on the face of every musician, DJ, sound engineer, producer, filmmaker, artist, actor, performer or creative media maker who walks through the door. 











We are a progressive education institute. One key component of progressive education is 'learning by doing'. Our facilities are built with one thing in mind. Maximising 'hands on' access to DOING what you love. That means more studios, equipment and facility than all of our Berlin competitors put together!
You'll find it all in detail further down the page but if you're strapped for time, here is a quick overview of everything.
31 recording and production studios for music/film
110 fully loaded digital audio Mac workstations
9 high powered VFX PC workstations
1 large film studio with green screen
2900 bookable items inc synths, drum machines, microphones, mixing consoles, preamps, FX, field recorders, MIDI controllers, decks, CDJs, guitars, amplifiers, pedals, wireless systems, cameras, lights, fog machines, filter kits, lenses, turntables, 
Friendly kitchen with free coffee and tea
Multiple beautiful atmospheric locations
Riverside location with deckchairs and free sunshine
Production studios
25 studios and production suites including 4 insanely atmospheric vintage studios with configurable live rooms, 1 gorgeous vintage mastering studio, 6 contemporary music production studios, 4 historic small production suites, 9 side room production studios, 1 surround sound equipped studio and 1 radio studio.
Scroll through some of the our favourite studios below:


P1
Electronic Music Production and Performance studio

P1
Multispeaker - 8 point audio mixing

P2
Audient ASP 8024 studio console / two live rooms

K3
Trident 88 studio console / HEDD / ProAC monitoring / three lives rooms

K4
SSL Origin studio console / Kirsch / ADAM / Yamaha monitoring / three live rooms

K13
Mastering studio / PSI A25m monitoring / SPL Iron compressor
Mixing consoles
"As above" SSL Origin, Audient 8024 24 channel analogue desk with automation – 48 channels on mixdown, Trident 88 Classic 24 channel analogue desk, numerous control surfaces for mixing with DAW.

Studio hardware
SPL Iron Mastering Compressor, Aurora Audio GTP 8 Mic Pre, Universal Audio LA-610 MkII, Smart Research C1 Bus Compressor, Empirical Lab EL8x DISTRESSOR, DBX 160 A, Drawmer DL441, SPL Transient Designer, Kush Audio Electra, TC Electronic Firework, 20 different bookable hardware FX

Monitoring
Kirsch Audio SQ8, HEDD Audio Type 30, HEDD Audio Type 20, HEDD Audio Type 07, HEDD Audio Type 05, Yamaha NS10, Eve Audio, ADAM, PSI Audio,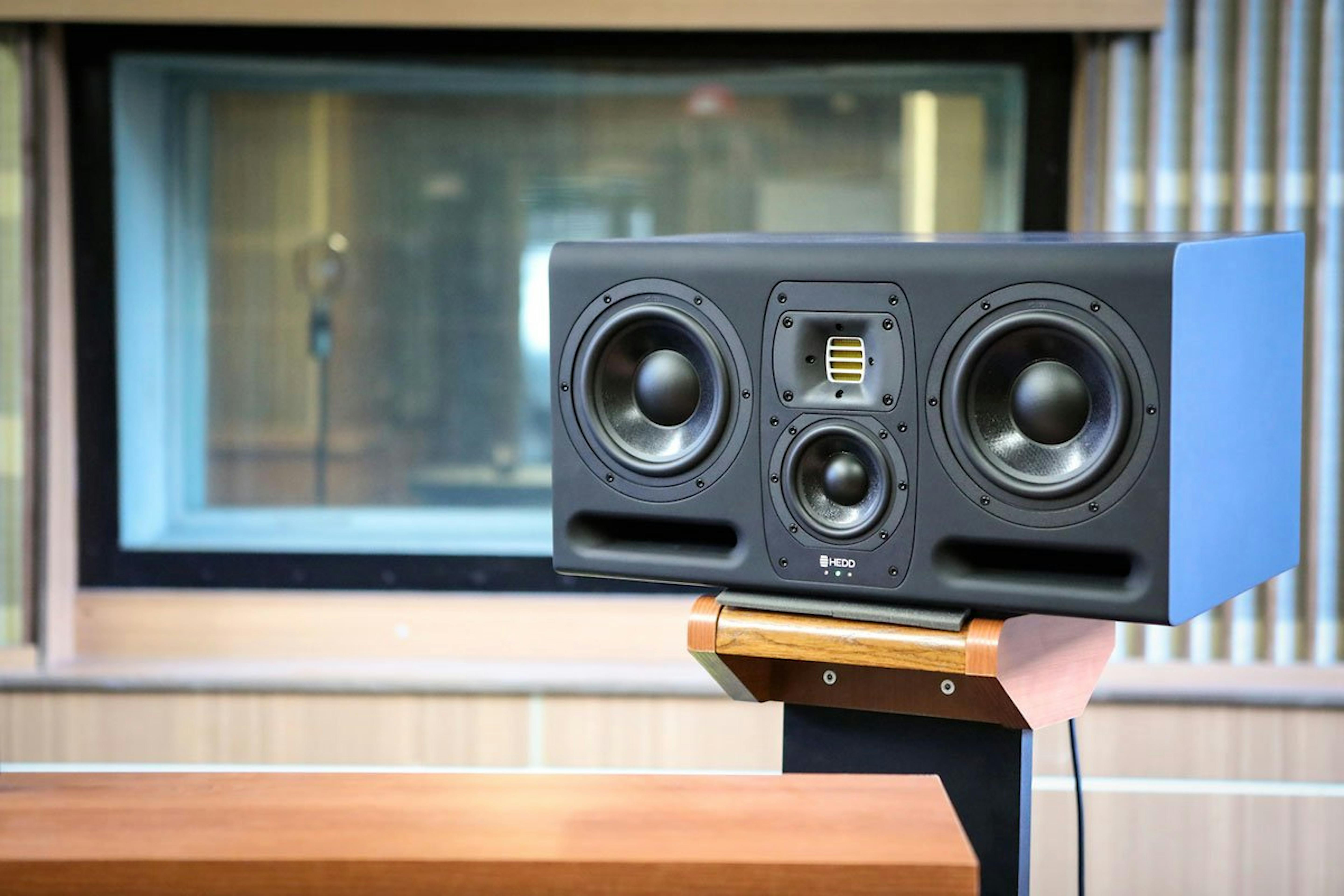 DAW & controllers
110 fully loaded digital audio Mac workstations with main DAW softwares including Pro Tools, Logic, Ableton Live, 15 Ableton Push 2, 4 Avid Artist Mix, NI Traktor, NI Maschine, MIDI controllers

Instruments
20 different acoustic and electric guitars and basses, 7 guitar and bass amplifiers, 6 drum kits and an Steinway upright piano

Synthesisers
Roland System 500, Random Source SERGE Mantra Panel, Korg Volca Keys, ARP Odyssey, Doepfer Dark Energy, Dreadbox Erebus, Moog Minitaur, Mode Machines Xoxbox, Korg Volca Bass, Moog Mother 32, Korg MS-20, Korg MS-20 Mini, Nord Electro 4D, Roland TB-03, Korg Volca FM, Nord Lead, Korg Microkorg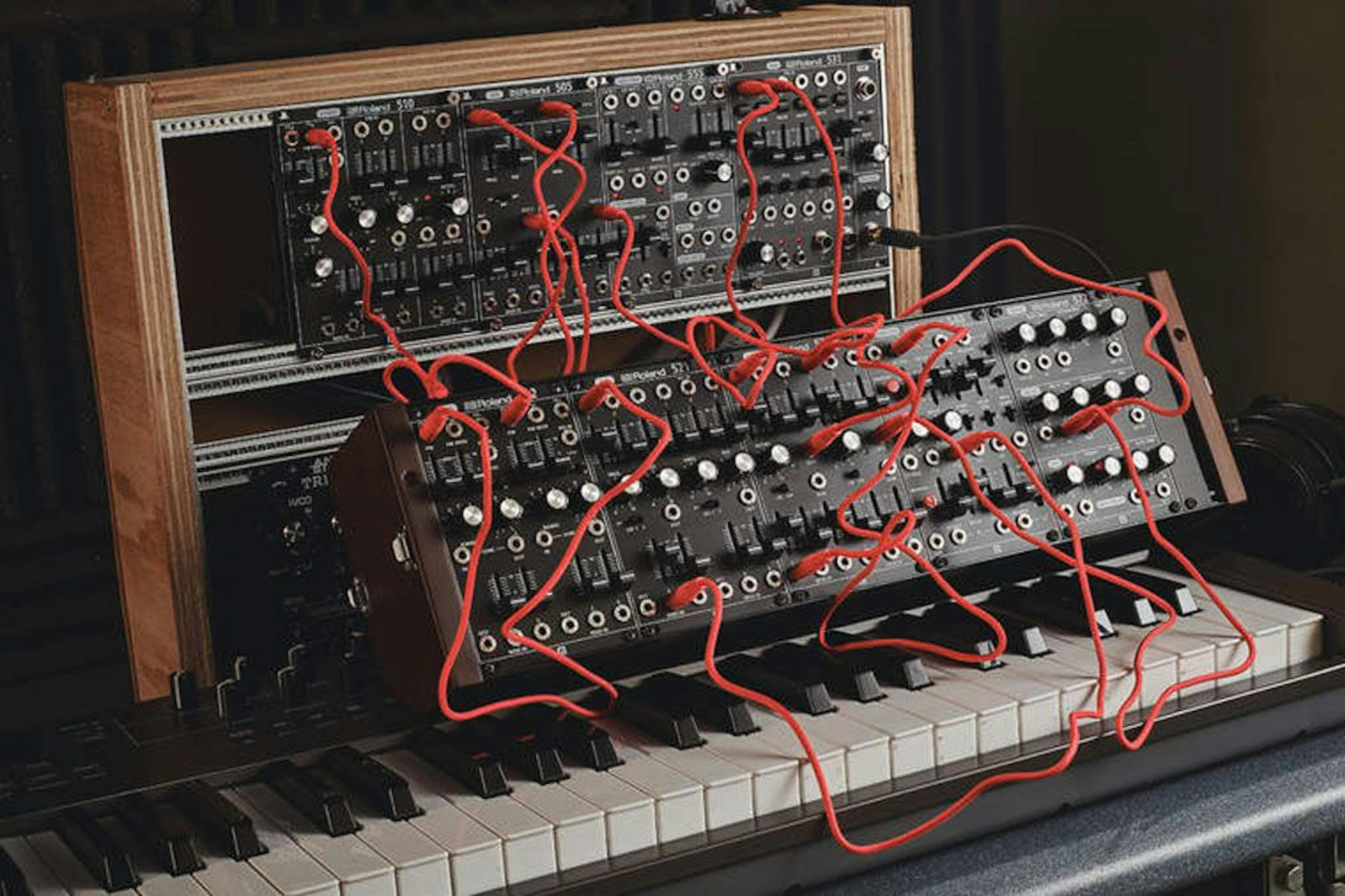 Drum machines & sequencers
Roland TR-8, Korg Volca Beats, Elektron Octatrack Mk1, Elektron Analog Rytm, Roland SP-404 Linear wave Sampler, Korg Volca SQ1 Sequencer, Doepfer Dark Time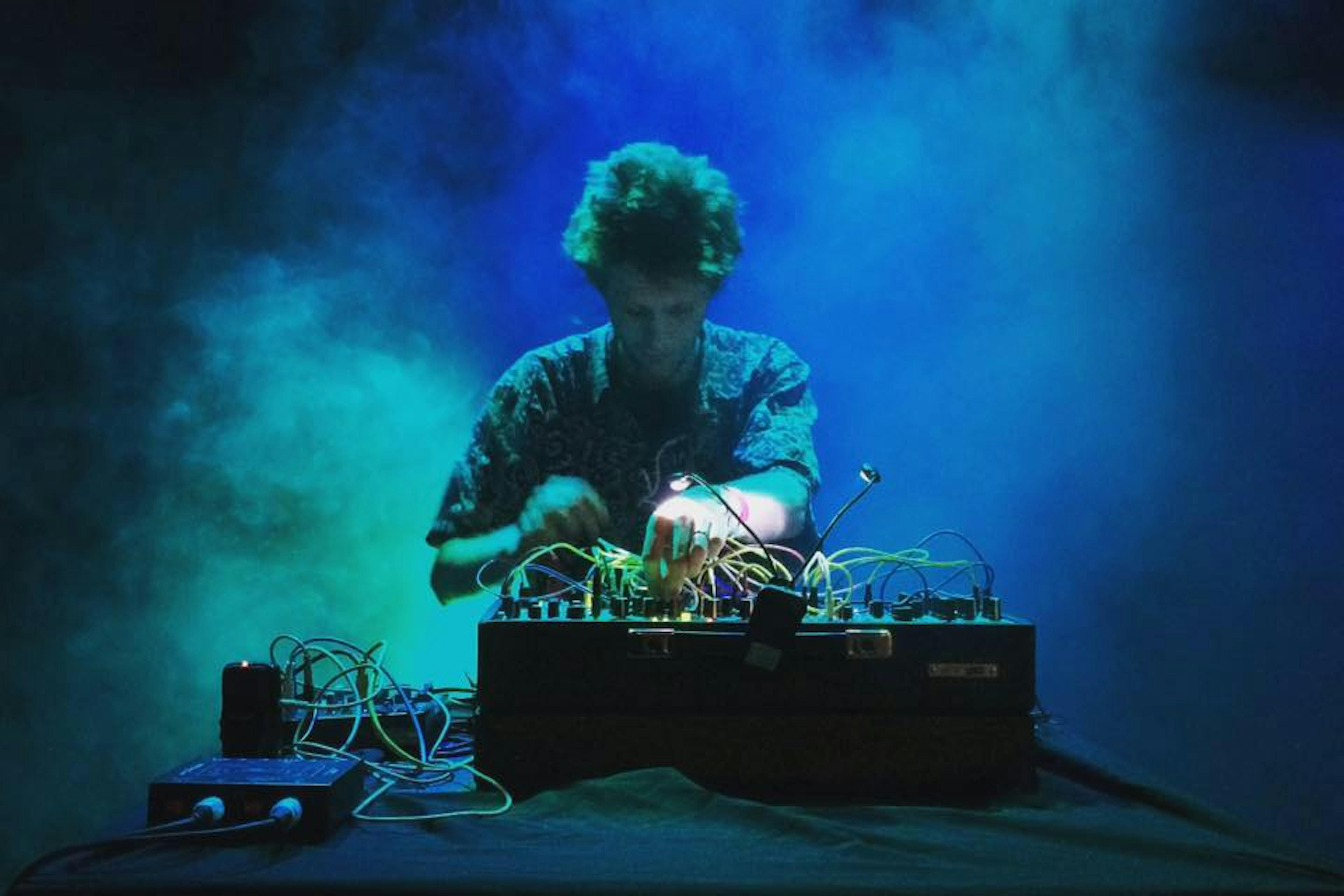 Audio toy box
Boss DM-2w Delay, Moog MF Chorus, Boss CS-3 Compression Sustainer, Electro Harmonix Memory Boy, Rat Distortion, Way Huge Swollen Pickle Jumbo Fuzz, Electro Harmonix Big Muff, Boss SD-1w Super Overdrive, Boss BF-3 Flanger, Boss RV-6 Reverb, Boss RE-20 Space Echo, Electro Harmonix V256 Vocoder 01 Petrucci Cry Baby, Korg Kaoss Pad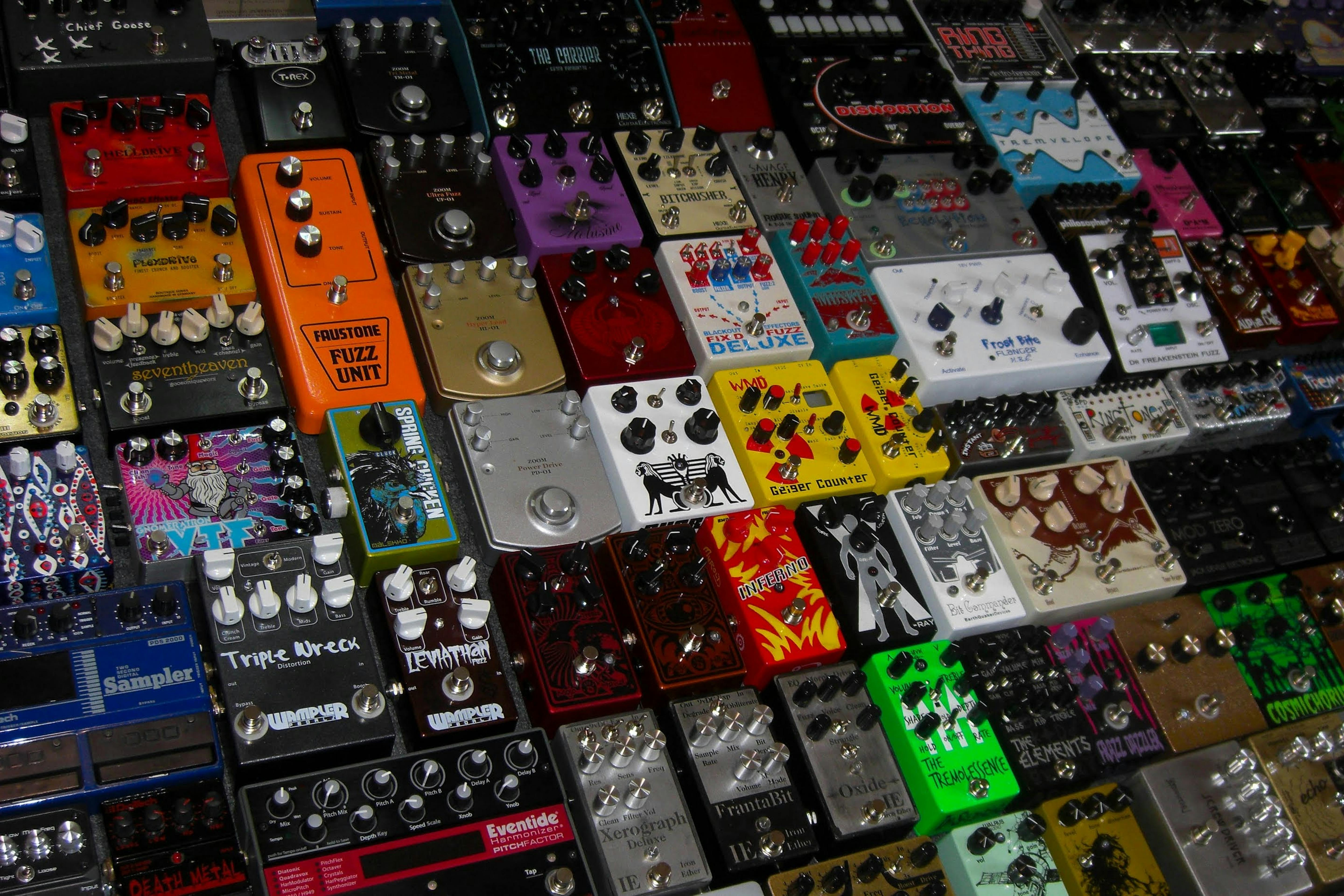 Microphones
Over 50 types from AKG, Aquarian Audio Hydrophone, Aston Origin, Audio Technica, Audix, Avantone, Behringer, Beyerdynamic, Bluebird, Coles, Electro-Voice, Heil, MC 930, PR-40, Mini DSP, Mojave, Neumann, Oktava, Peluso, Rode Link, Sennheiser, Shure Beta, Solomon LoFReQ Sub-Mic, Superlux, t.bone and our inhouse built Vale Suborama

Software FX and instruments
Max MSP, Sonnox, Izotope Music Production Bundle, Native Instruments KONTAKT, Native Instruments Reaktor, VCV Rack, Pure Data, Softube and a wide variety of other software instruments, FX and audio manipulation tools

Although our spaces are equipped with the latest technology, we believe that creativity is king. The latest technology is just another tool. What matters is how you build and develop your creative muscle as you learn to use those tools.
Film, visual media & acting facilities
Film studio
Black box film studio with two-sided infinity wall green screen and overhead lighting rigging. This space is used extensively by our film students and our visual effects students.

Acting studio
Although you will find our actors all over the Funkhaus site and across Berlin acting in various productions, this is the space they call home. It's used extensively for a range of movement work, acting & camera workshops and rehearsing.

Post production
6 bookable post production suites for all your editing needs. Lock yourself away and focus on the process that will take your raw material and make it into something that everyone will understand.

VFX workstations
10 high powered PC's with 10 bit displays, drawing tablets, and a suite of industry standard software, and dedicated editing, sound, and VFX post production suites.

Film tech shop
A haven full of everything needed to shoot films. Use it onsite or take it away into the atmospheric filmset of Berlin as part of your bookable time. 15 fully packed filmmaking kits including camera, lights, stands, grip and accessories (bookable for multiple weeks at a time depending on availability)

Vocal studio
Mix suites for voice over and dubbing work.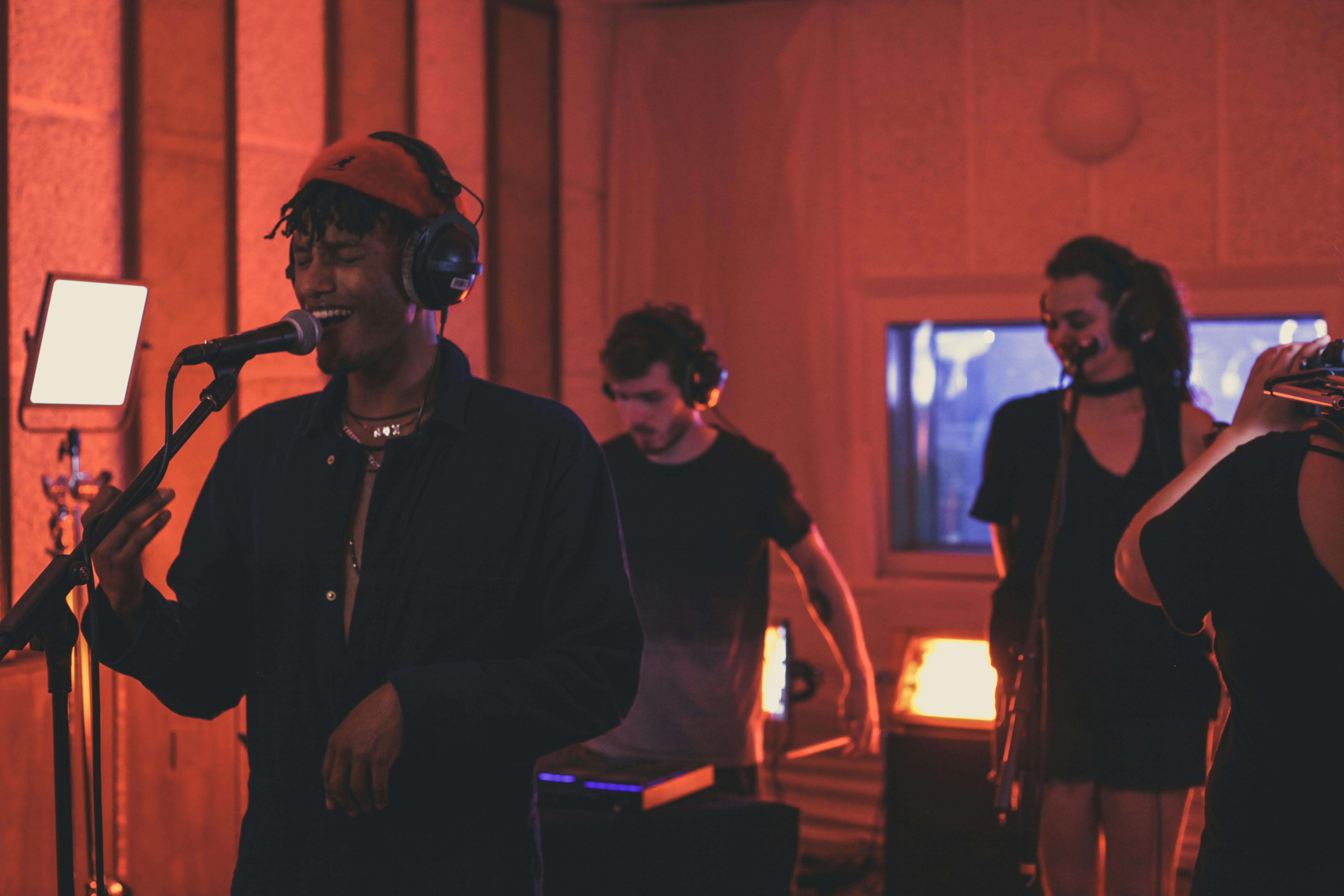 Visual Effects Gear
A growing collection of VFX equipment such as graphic tablets, Leap Motion Controllers, gaming mouses, high definition projectors, VR headsets and Kinect devices for motion sensing.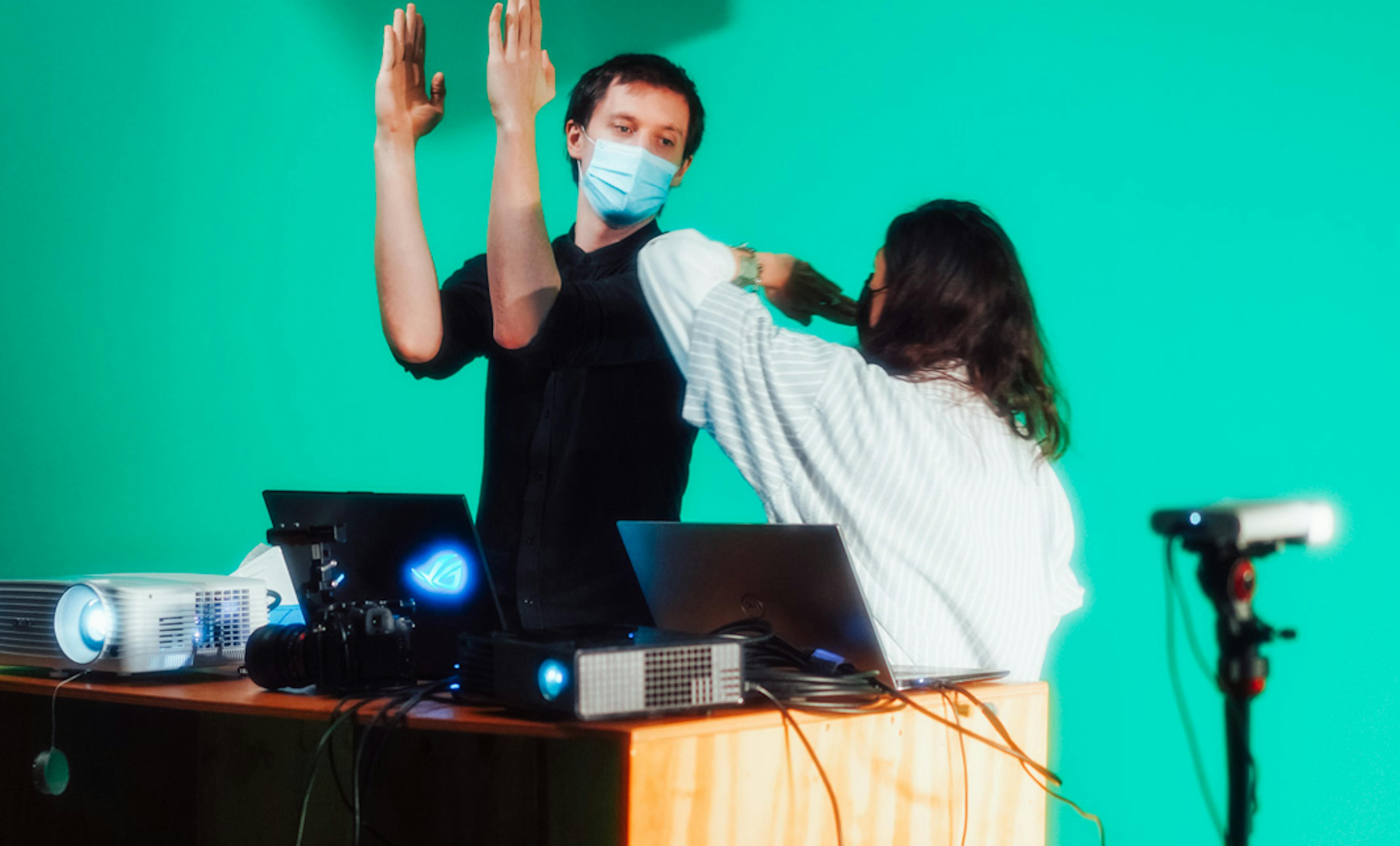 1400 bookable items
5 other cameras on top of the kits mentioned above, lights and accessories for use onsite, fog machine, gimbals, dollies, gels, flags, stands, grip gear, cabling and expendables, props and costumes, extensive DVD library, free access to MUBI

Location, location, location
A wide range of different types of location to shoot and rehearse even before you leave site and head off into Berlin.

When you're not busy working hard on your latest production you are going to need somewhere to take a breather. We've got you covered with both indoor and outdoor solutions depending on the weather.

Riverside
The best place to really relax and let go of all that creative tension. Benches, deckchairs, free sunshine and two different cafes run by the Funkhaus. Zola for serious pizza and the famous Milch Bar for everything from a coffee to a Wiener schnitzel.

Kitchn
Our welcoming kitchen and cafe seating area is used by team members and students to chill, recharge, meet up with friends or warm up some food. Free coffee and tea facilities to help oil the wheels.

Co-Mingle
Co - with, together, joint or jointly.  Mingle - mix together whilst retaining the identities of the mingled things. Comfortable seating and cushions are provided together with a small staged area for performances, presentations and events.

Atmospheric
The Funkhaus site redefines the meaning of atmospheric. It has so many spaces both indoor and out which drip with industrial retro charisma. Some spaces are still in their original mid 20th century state whilst others have been stripped back to cool minimalist concrete beams.

Meetups
Four of these cute soundproofed little booths are sited down our huge corridor called 'THE STREET'. Watch the passers by whilst you work on your latest project. Meet up with your fellow collaborators.
The Funkhaus complex also houses a wide range of creative industry spaces and practitioners including two world class recording halls, large scale live venues, clubs, recording studios, visual artists, regular TV and film location shooting, music festivals and our own internationally unique education and training facility. Recent acts involved at the Funkhaus include Nils Frahm, Aphex Twin, Alt J, Depeche Mode, Kendrick Lamar, Bon Iver, LCD Sound System and the fabulous People festival.
Monom
MONOM's 4D SOUND system is the most immersive music experience on offer in Berlin. The state-of-the-art spacial sound studio is located in our neighbour building here at Berlin's Funkhaus.

Funkhaus events
Recent acts involved at the Funkhaus include Nils Frahm, Aphex Twin, Alt J, Depeche Mode, Kendrick Lamar, Bon Iver, LCD Sound System and many more.

Milchbar
For a good almost-like-home-cooked meal, Milchbar offers authentic East German style meals. Enjoy their stunning vintage interior while you look out onto the river. They also serve the best cuppa on the block.

Zola
An authentic pizzeria that serves Neapolitan style pizza baked in a wood burning oven from Italy. Positioned right on the spree with plenty of grass and picnic tables, it's the perfect spot to wind down and fill up.