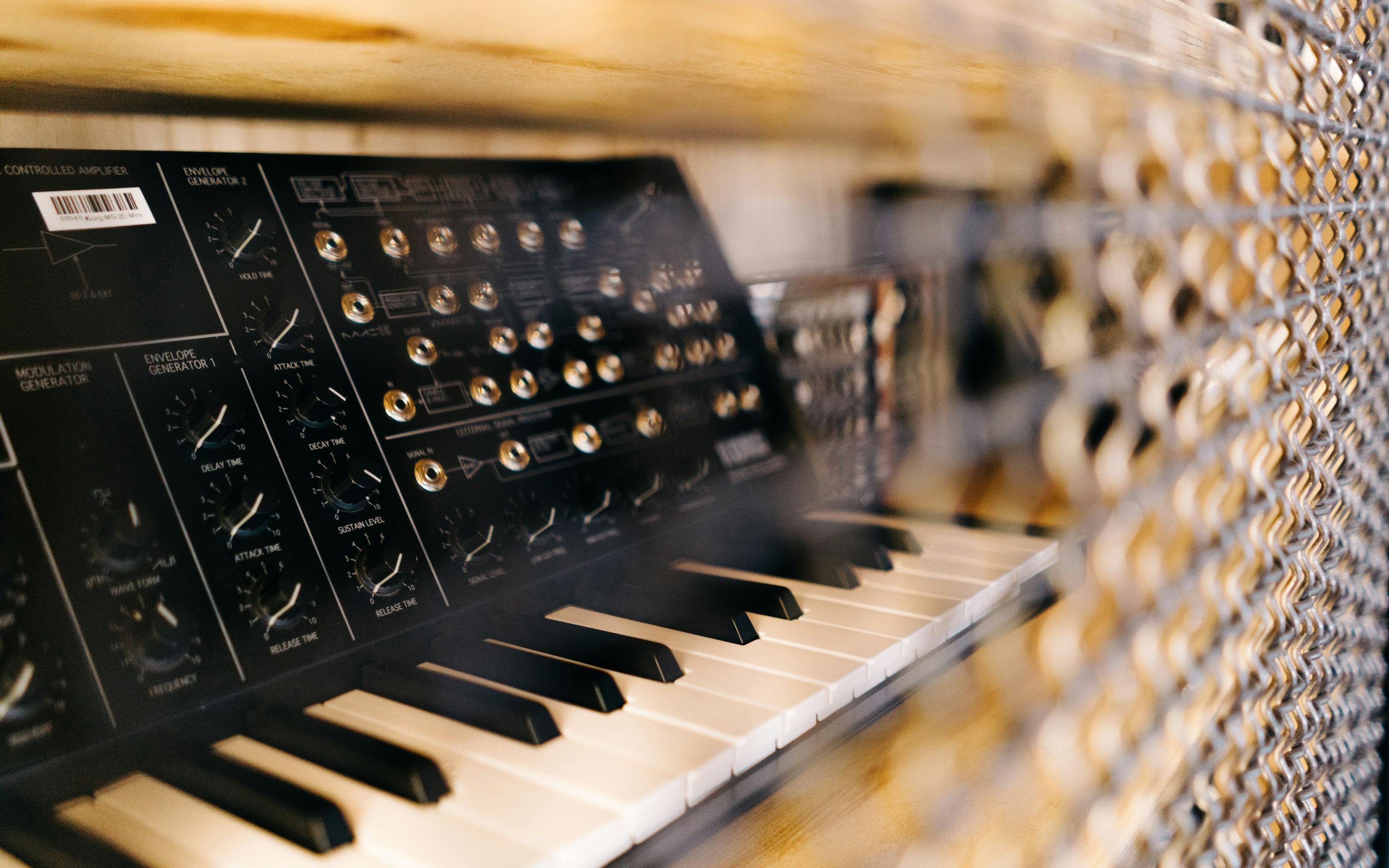 We're back with Season 3 of CAP Selects: a weekly series that puts the outstanding work of our second-year Creative Audio Production & Sound Engineering BA students centre-stage. Students are tasked with writing a seven-track album from scratch that meets a creative vision. They can explore any idea they choose – the only limitations to this brief is that two of the tracks must be collaborative and another two must be covers or reinterpretations of original work.
Listen to and read about our five week-by-week selections below for Season 3.
"My original idea for this album was to explore a new artistic side in me in order to create something danceable and energetic that DJ's can use for club sets. At the same time, I felt the urge to better understand electronic music and its structure in order to reinforce my arrangement skills. That's why my inspiration path led me back to the 80s of music. There would be no better era than that time to gather inspiration from and to create my own catchy melodies and exciting song structures.
I quickly got drawn in by big snares, analogue synthesizers, electronic basslines, and catchy vocals. And so, I began to think about how I could create a concept that would fuse the sound of the 80s with modern sounds and production techniques. That's how my album concept was born: 80s meeting the future."
Bent to Fit by Antonia Estelle
"I often think about what it means to grow toward the light without shielding it from others. It requires a great deal of questioning patterns and reflecting on the roles I willingly take as well as the roles I have been given. In societies made of social constructs telling us who we are and who we can be, this questioning has led me to a deep well of freedom and uncertainty. These feelings push me to the language of music.
While writing and recording my album, Bent to Fit, I was thinking about how some relationships have completely changed the way I see the world. Bent to Fit is not only an exploration of these relationships but also of my relationship to myself. I am interested in how they reinforce and affect one another. There is a reason we are drawn to the people we are drawn to, and I enjoy pondering these subconscious attractions. I have identified parts of myself, positive and negative, through witnessing them in others, and through witnessing my own countering reactions."
Dimensia by Felix Jansson
"Dimensia is a Cinematic Trailer Music concept album, written in FL Studio 20, following the story of a daughter whose father's dementia is getting more severe every day (song) that passes. Dimensia is a conjuction (portmanteau) of the two separate words dementia and dimension. In the album you will hear re-occurring motifs, themes and phrases in alternative variations that resemble the symptoms of dementia.
Telling a story through non-visual content can be quite challenging. However, I believe that this is a great way to present a story through audio but also for making it clear to the listener that these songs are connected. This is something that I've always wanted to do but have never attempted before. "
Matter & Magnetism by Pâris.
"The origins of the concept towards this album emerge from the neurotic observation that all elements in a piece of music correlate together not only harmonically but also, somehow, magnetically. As waves, wind currents, or volcanic eruptions have proven effects on the magnetic field of precise locations, elements in music have the same kind of effect between each other as well as towards humans and what they perceive acoustically and emotionally. This consistent observation triggered the vision, the concept and the focus of this resulting insightful album.
Within this collection of pieces, the main center of attention was to work with raw elements, most often related to electricity, wind and more generally nature, to create a permanent spirit of morphing texture layers emphasizing the sense of attractive poles and parallelism."
Beyond Myself by Nicholas Schuman
"My album is a soundtrack to a life from birth to death highlighting specific experiences to tell a story which is open to interpretation. It is not about any one specific person, but the hope is that the listener will relate to the 'main character.' The individual tracks are not necessarily meant to force the listener to feel the given emotions or experiences, though I hope to have achieved that to some extent as well. Rather, they convey the complicated journeys one takes to express, come to terms with, or to mature through the inevitable struggles one is faced with throughout life. If there is one constant theme throughout the album it would be just that; struggle."