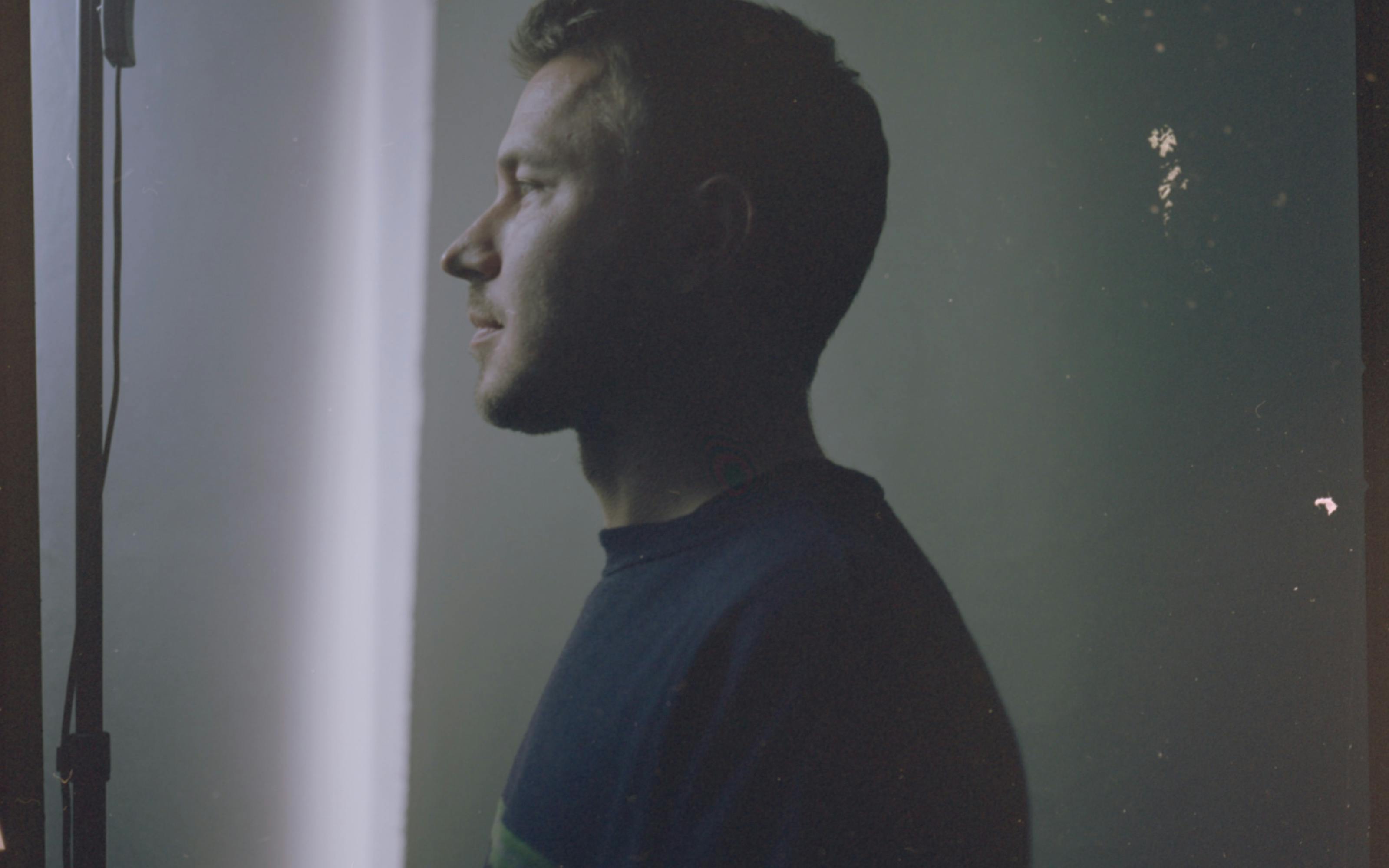 A symphony of senses – Q&A with Music and Sound Design for Visual Media's Gary Schultz
Posted on 2023-08-07T22:00:00+0000 in Catalyst
Our brand-new programme in Music and Sound Design for Visual Media [MSVM], starting this September, offers full immersion into a world that combines sound production and visual media. On this programme, every step of the creation process of combining music, visuals and immersive experiences will become second nature, and who better to lead the programme than interdisciplinary specialist Gary Schultz.
We caught up with Gary to get to know what informs his practice and learn more about the exciting possibilities of the MSVM programme.
Tell us about your professional journey within film, sound and music.
I had an early start composing music for dance when I was in college. I worked on a very meaningful collaboration with the Philip Glass Ensemble that really lit a fire in me. When I graduated, two important things happened. I worked as a producer and business manager in the VFX industry with amazing clients in VR, gaming, film, holograms, robotics, music videos, etc. It was incredible.
Meanwhile, I was searching for something in my own music: a way to connect all my different interests in remix culture and soundscapes and to give everything a more human touch. I realised that to pursue the music I wanted to create, I needed to make my own film and video, which was the start of my alias Juniper Foam. So now, I usually combine the two in my own work and I also work as a director for other projects, like music videos and documentaries often dealing with sound.

Still from Wherever I Am, the Sky Is Mine, by Roshanak Amini and Juniper Foam


Which music and sound works for visual media have sparked your imagination and shaped your practice?
Sometimes I love films where they only use music once or twice but it hits you like a sucker punch: films like "Beau Travail" by Claire Denis or "Syndromes and a Century" by Apichatpong Weerasethakul. "In the Mood for Love" by Wong Kar-wai is also amazing, but for the opposite reason; it's just constantly stirring your emotions.
Sound-wise, any film by Lucrecia Martel is incredible and "Sans Soleil" by Chris Marker is completely mesmerising, especially for how the sound and image work together with the narrative: almost like a long-form music video. For similar reasons, I love "Fiorucci Made Me Harcore" by Mark Leckey. As for installation, "The Clock" by Christian Marclay comes from a great concept, but it's the execution of the music that makes it brilliant.
"Everything is on the table for artists today... The downside is that it becomes more difficult to define the common thread that holds your work together. If you can find what it is that you love... that's enough of a thread."
In your own words, what is the key premise of the MSVM programme and what makes it unique?
Our programme is unique for being interdisciplinary, wide-ranging and modern. In visual media, it's not the symphony that we hear, but rather the sweet spots. So instead of composing traditional concert music, we take shortcuts that connect instrumental composition with studio production. This gives our students much more time to work on augmented reality, gaming, art installation, as well as film and television, where they can specialise in sound. They can also become audiovisual artists who are comfortable working on both sides of the sound and image relationship.
How can the programme help our students discover their true passion and unlock their creative potential? 
Everything is on the table for artists today. We can work across media, outside genres and with any themes we want. The downside is that it becomes more difficult to define the common thread that holds your work together. If you can find what it is that you love, what you want to pursue, that's enough of a thread. Your voice will start to distinguish itself. Finding your voice isn't usually a straightforward path. You often need to produce a lot of work and look through the rubble to see what's important to keep.
Our programme is designed to support this process. We have a project-based learning model where you produce new material all the time and get constant feedback from your classmates and any tutors you want. The goal isn't to become comfortable with quick deadlines, although this is a bonus: it's to put a lot of things into the world so you can recognise your creative potential and the path you want to pursue.

Juniper Foam aka Gary Schultz by Fredrik Altinell


The programme is very interdisciplinary in its approach. Why, and what can students gain from this?
MSVM prepares students to work in a visual field. Even if you specialise in music or sound, your clients and audience probably don't. First of all, by introducing you to a broad range of ideas, language and reference points, it helps you elevate your work so that it resonates with both specialists and non-specialists (tourists and purists), and secondly, it helps you convince clients and collaborators to work with you because you're speaking their language.
What collaboration opportunities with Catalyst students from other courses does the programme provide?
Collaboration is the reason that MSVM exists. At Catalyst, we have three schools – Film, Music and Acting – with several programmes each. The MSVM program is designed as a meeting point between these schools. It's true that MSVM offers students the chance to collaborate on the assigned projects, but these projects are just a small part of the picture. The reality is that we have an ecosystem that fosters collaboration in and beyond the classroom. Of course, the facilities at Funkhaus are a part of this, including the cinema, the production gear, and the unprecedented studios for film, music and visual effects.
Most importantly, we have a community of tutors, staff and students who are actively collaborating across disciplines. I run a label with many of my former students (Care Of) and we curate and co-produce music, screenings, videos and concerts. In many ways, collaborative opportunities begin the moment you walk through the door.
Our Music and Sound Design for Visual Media HE Certificate and BA courses start this September. We currently have a limited number of places remaining for these courses and are accepting late applications from EU/EEA citizens only. Apply now.