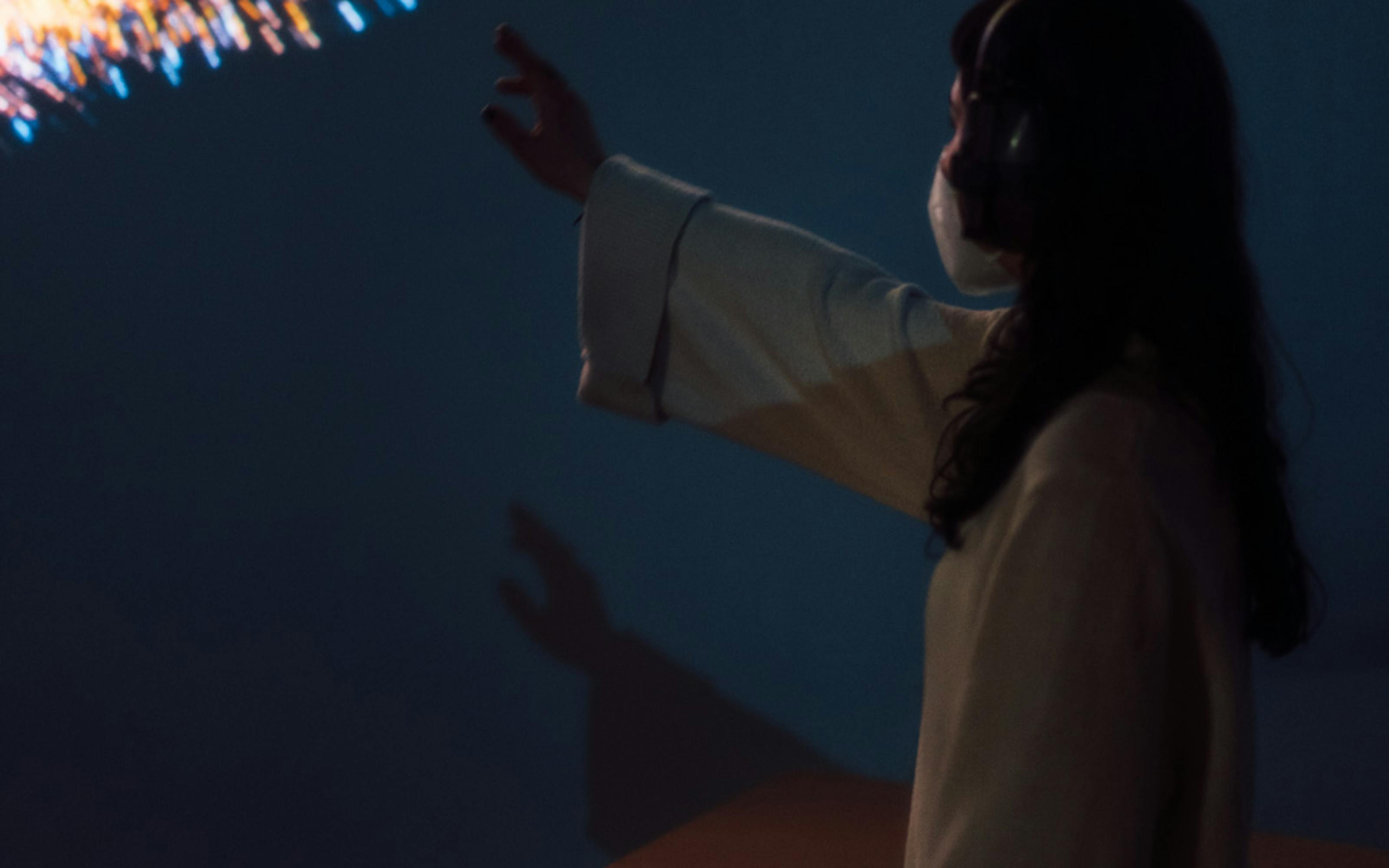 Three student VFX projects that put our wheels in motion
Posted by Gregory Cowling on 2023-02-08T23:00:00+0000 in Catalyst
Student showcase exploring interactive visual effects techniques
Today we're celebrating three projects from our Visual Effects, Digital Arts and Animation courses that sparked our imagination. In the showcase video you'll hear from three students and VFX tutor Matthieu Schmit (from GhostRaum), and get a glimpse of how we help students take ideas and develop them into finished and interactive projects.
In his project titled Formula, Oguz Karakose enjoyed learning about real time rendering while exploring the idea of freedom within emotional expression. Formula uses TouchDesigner, a visual development platform that allows you to create stunning realtime projects and rich user experiences such as interactive media systems, architectural projections, live music visuals and more.
Savina Janssen's Cubic Dream helps reconnect individuals with nature through motion detection technology. Using TouchDesigner and Microsoft Kinect Azure, which allowing users to interact intuitively without any intermediary devices, visitors can play and interact with Savina's dreamy flower based particle system.
Finally, Ethan Ho's Paths Cross took inspiration from the process of mixing ink and creating paintings. Using TouchDesigner and a projector as a canvas, Microsoft's Kinect sensor maps each body's movement, turning the participants into a brush. Paths Cross allowed visitors to use the installation to collaborate in creating a unique work of digital art together.
More on our VFX, Digital Arts & Animation courses